Written by

Camille Keating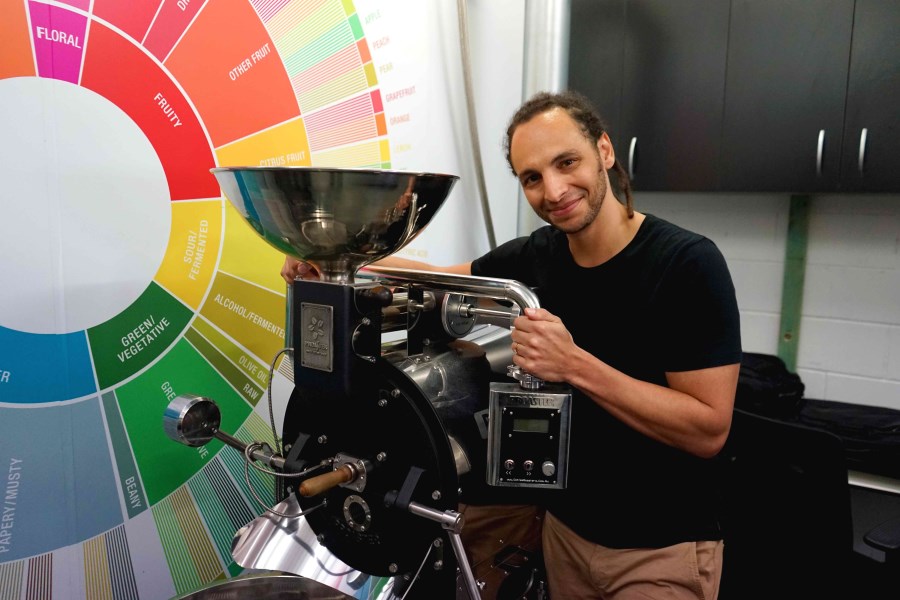 A leading Brazilian specialty coffee roaster and barista has brought his love of coffee and skills to one of Australia's most loved coffee brands, Di Bella Coffee in his new role as the company's Product Manager.
Darren Dench, CEO of Di Bella Coffee said : "Danilo de Andrade has a wealth of coffee knowledge and expertise across various coffee roasting platforms and multiple award-winning Barista competitions and we are excited to welcome him to our Bowen Hills headquarters.
"Danilo is as passionate about the crop to cup process as we are, and this really defines the Di Bella coffee experience."
Danilo developed his love of coffee in his home town of Sao Paulo, Brazil, the world's largest producer of coffee, and then travelled the globe to develop his skills as a roaster and barista before arriving in Australia.
Mr Dench continued, and said: "Danilo has developed a strong following of devoted coffee lovers here in Australia and he will be bringing this unique skillset to our entire coffee industry supply chain."
Danilo's experience and expertise is exceptional and he has finessed his knowledge and skills by working across the entire coffee process – working as a roaster, buying and sourcing green beans, working as a quality control manager, and even training others on the unique attributes and flavours that a single bean can contain
Mr Dench said that having someone who really understands how to respect and work with the wide variety of flavours is critical for discerning coffee drinkers.
"Danilo is able to understand and leverage the flavour nuances so that blend profiles reflect differing taste profiles. Coffee is similar to wine in this respect and the variety of tasting notes, the complexities of spices and the robustness or velvetiness of flavours need to sing together in real harmony".
Danilo will continue the journey of Di Bella Coffee by creating unique coffee blends that their loyal customers can savour.
"My coffee philosophy is to retain the integrity of the bean's origin and unlock the flavours and nuances that the growers want to amplify and that Di Bella consumers truly enjoy," Danilo said.
About Di Bella Coffee
Di Bella Coffee is Australia's leading specialty coffee roaster and supports ethical and sustainable producers. These relationships provide access to the world's finest coffees and are an important part of delivering the Ultimate Coffee Experience. Di Bella Coffee is part of Australia's largest multi-food franchise operator, Retail Food Group (RFG), a global coffee specialist with an integrated approach to sourcing, roasting and distributing high-quality coffee.
Di Bella Coffee Company strives to employ individuals who align with its company culture, values and objectives. The Di Bella Coffee Company's Crop to Cup philosophy is to pay tribute to the farmer and his crop by way of specialty roasting delivering the most premium roasted coffee beans to the respected barista to extract flavours intended by each crop, delivering a uniquely roasted coffee experience to our end customer.
For more information on Di Bella Coffee, visit https://dibellacoffee.com/ or follow their journey at https://www.facebook.com/DiBellaCoffee or https://www.instagram.com/dibellacoffees.