Written by

Senator Cash Media Release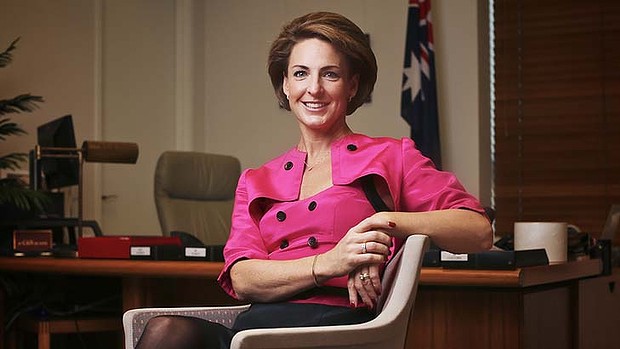 Incredibly, less than 24 hours after the ACTU Secretary - Sally McManus - was caught out misleading Fairfax readers in her opinion piece by significantly overstating the number of Australians on the national minimum wage rate, her boss, ACTU President Ged Kearney, has now blatantly lied at the National Press Club.
Yesterday, during a debate on penalty rates, Ms Kearney said;
"…for 100 years we have had an independent umpire to oversee our industrial relations system - I mean, more than 100 years - and never in that time - ever - have they made a decision to cut peoples' pay - ever."
This is wrong. 
Here are the facts.
Penalty rates have been reduced not once but twice in the last decade:
The independent umpire reduced penalty rates for some fast food, restaurant and hospitality workers in 2010.
In 2014, penalty rates were reduced again by the independent umpire for some workers on the restaurant award.
Tellingly, neither of these decisions led to the current scare campaign from the ACTU or prompted bogus "research" from the McKell Institute.  In fact, it seems from her recent comments that the ACTU President has developed selective amnesia about these past reductions.
In the space of two days Australians have seen the ACTU discard the truth to help the Labor party.  The blatant hypocrisy and dishonesty from the ACTU and the ALP must end.
EXAMPLES OF SUNDAY PENALTY RATE CUTS IN 2010 (NOT EXHAUSTIVE)
Industry

State

Employees affected

Cut in Sunday rate (phased in from 2010 to 2015).

Initial award (to

31 December 2009)

Modern award (from

1 January 2010)

Hospitality workers

NSW

All employees

200% to 175%

Hotel Employees (State) Award (AN1202490)

Hospitality Industry (General) Award (MA000009)

 

Restaurant workers

SA

Casual

220% to 175%

Cafes and Restaurants (SA) Award (AN150025)

Restaurant Industry Award 2010 (MA000119)

Restaurant workers

SA

Full time & part time

200% to 150%

Cafes and Restaurants (SA) Award (AN150025)

Restaurant Industry Award 2010 (MA000119)

Restaurant workers 

SA

Casual

220% to 175%

Delicatessens, Canteens, Unlicensed Cafes and Restaurants Etc. Award (AN150170)

Restaurant Industry Award 2010 (MA000119)

Restaurant workers 

SA

Full Time & part time

200% to 150%

Delicatessens, Canteens, Unlicensed Cafes and Restaurants Etc. Award (AN150170)

Restaurant Industry Award 2010 (MA000119)




Café workers 

SA

Casual

220% to 175%

Delicatessens, Canteens, Unlicensed Cafes and Restaurants Etc. Award (AN150170)

Fast Food Industry Award (MA000003)

 




Café workers 

SA

Full Time & part time

200% to 150%

Delicatessens, Canteens, Unlicensed Cafes and Restaurants Etc. Award (AN150170)

Fast Food Industry Award (MA000003)

 

Fast Food workers

Vic, Qld, WA, SA, Tas, ACT, NT

Full-time & part-time

 

175% to 150%

National Fast Food Retail Award 2000 (AP806313)

Fast Food Industry Award (MA000003)

Clubs workers

NT

Full-time & part-time

Front of house staff

200% to 175%

Hotels, Motels, Wine Saloons, Catering, Accommodation, Clubs and Casino Employees (Northern Territory) Award 2002 (residual application) (AP81295)

Registered and Licensed Clubs Award 2010 (MA000056)

Clubs workers

ACT

Full-time &  part-time

 

200% to 175%

Liquor Industries Hotels, Hostels, Clubs and Boarding Establishments etc. (Australian Capital Territory) Award, 1998 (residual application) (AP787017)

Registered and Licensed Clubs Award 2010 (MA000056)




Clubs workers

SA

Full-time &  part-time

Front of house staff

 

200% to 175%

Hotels, Clubs, Etc., Award (AN150066) - SA

Registered and Licensed Clubs Award 2010 (MA000056)
SUNDAY PENALTY RATE CUTS IN 2014
Industry

State

Employees affected

Cut in Sunday rate

Modern award (1 January 2010)

Restaurant workers

All

Casuals in the following classifications under the award: Introductory, Levels 1 and 2

175% to 150 %

Restaurant Industry Award 2010 (MA000119)