Written by

Rachel Stevenson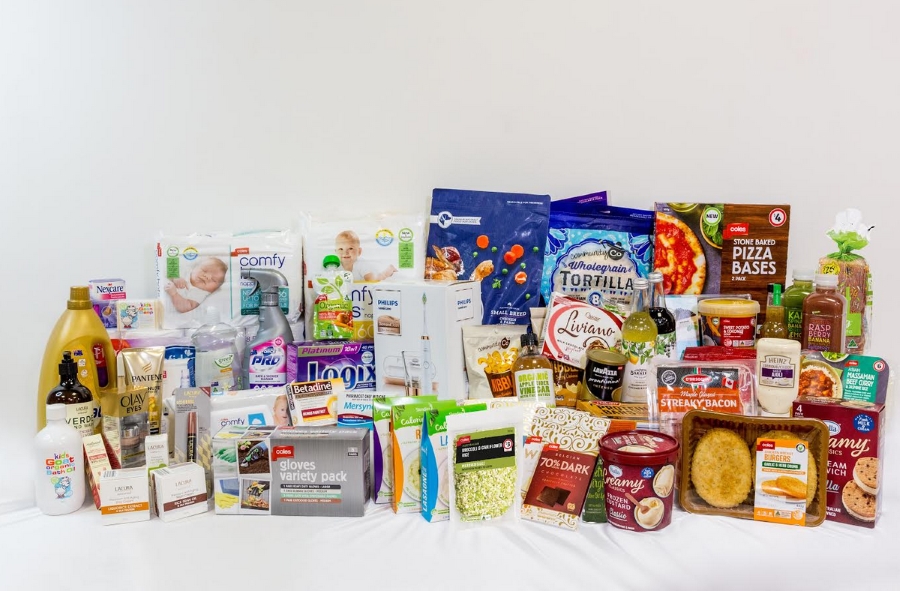 Australian shoppers have had their voices counted and the most innovative new products of 2018 have been revealed in the 9th annual Product of the Year Awards.
Retail giants ALDI and Coles have battled for top spot, with ALDI edging ahead with 13 wins and Coles on 12. Product of the Year newcomers Metcash (IGA Supermarkets) and Chemist Warehouse have made an impressive debut, with Metcash winning five awards and Chemist Warehouse with two.
Brands have also made a strong showing, taking out 15 of the 47 awards on offer this year.
Independent research company Nielsen conducted the consumer research with over 13,000 Australians.
According to the research, Coles provides the best shopping environment and experience over all retailers. Shoppers also voted Coles as being the first to have new products on its shelves, as well as having the most appealing home brand.
ALDI scored highly in providing really good deals and promotions for its customers.
Woolworths however, scored better on offering fresh and healthy products. Product of the Year Director, Sarah Connelly, said it was wonderful to see some of the smaller retailers following the trend of creating home brands which are of a high quality and offer good value for money.
Ms. Connelly added, "We've also seen a lot of winning products which are made in Australia with local ingredients. There's a definite move in the right direction to ensure local producers and communities are rewarded for their hard work in helping to keep farming and manufacturing in Australia"
Ms. Connelly also commented that one of the new and most hotly contested categories this year has been Baby Care.
"In the past, shoppers have claimed huge brand loyalty in this very emotive category," she said.
"The results this year show that people are open to trying and moving to home brand value products, as long as they deliver similar quality to brand name products"
Ms. Connelly said the annual Product of the Year survey, which has been running for almost a decade, is the nation's ultimate consumer poll.
"Winning Product of the Year is a huge stamp of approval from the Australian public," Ms. Connelly said. "Shoppers can be confident when they are buying products - whether it be fresh food, beauty items or larger purchases such as electric toothbrushes - that all the guess work has already been taken out by shoppers just like themselves."
KEY RESEARCH FINDINGS:
Two in five consumers would definitely or probably buy a new product if it won Product of the Year, which is the third year in a row this number has increased.
Younger consumers are more likely to buy products with the Product of the Year logo than older consumers.
Women are more likely to buy a Product of the Year winning product over men (55% v. 45% respectively)
Six out of ten consumers who would buy a Product of the Year winning product are aged between 18 and 54.
Over 50% of shoppers claim to have bought home brands regularly, and are more likely to be female in the 25-44 year age groups. Home brand accounts for over half of purchases for almost one in five shoppers.
Good value for money is the most important factor for grocery shopping and for purchasing home brands. Low cost is also a reason for buying home brands, but it is not as important as good quality when it comes to grocery shopping in general.
Most people believe home brands are sometimes better than name brands but would be happy to purchase name brands if they were the same price (or cheaper) than the home brands.
Nearly half of shoppers think it is harder to find their favourite brands on shelf compared with a year ago.
2018 Product of the Year Award Winners
| | | | |
| --- | --- | --- | --- |
| PRODUCT | BRAND | COMPANY | CATEGORY |
| | Pastel Pines | ALDI Stores | Air Care |
| Kids Organic Goat Range | Goat | Chemist Warehouse//My Chemist | Baby – Skin Care |
| Coles Comfy Bots Nappies | Coles Brand | Coles | Baby Care – Nappies |
| Coles Comfy Bots Baby Wipes | Coles Brand | Coles | Baby Care – Wipes |
| Coles Organic Baby Food Pouches | Coles Brand | Coles | Baby Food |
| Bakers Life Kornig 14 Seeds & Grains Bread 670g | Baker's Life | ALDI Stores | Bakery |
| Barker's New Zealand Premium Crafted Cordial | Barker's New Zealand | Barker's New Zealand | Beverages |
| Community Co. Fresh Parmesan Cheese | Community Co. | Metcash/IGA | Cheese |
| Coles Blueberry Cheesecake | Coles Brand | Coles | Chilled Cakes |
| Coles Belgian Chocolate | Coles Brand | Coles | Chocolate |
| Lavazza Prontissimo | Lavazza | Lavazza Australia | Coffee |
| Community Co. Extra Virgin Olive Oil Spray | Community Co. | Metcash/IGA | Cooking/Oils |
| Lacura 24 hour Duo Lipstick | Lacura | ALDI Stores | Cosmetics |
| Green Action Dishwashing Liquid 500ml | Green Action | ALDI Stores | Dishwashing – liquid |
| Logix Platinum Dishwashing Tablets 40pk | Logix | ALDI Stores | Dishwashing – tablet |
| Birch & Waite Asian Dressings | Asian Dressings Range | Birch and Waite | Dressings |
| Philips Sonicare DiamondClean Rose Gold | Philips | Philips Oral Healthcare | Electric Toothbrush |
| ABLE Asthma Spacer with Mask | ABLE Asthma | ABLE Asthma Australia | First Aid |
| Nexcare™ Foot Protection Tape | Nexcare™ | 3M | Foot Care |
| Coles Chilled Soups | Coles Brand | Coles | Fresh Soups and Sauces |
| Coles Gloves Variety Pack | Coles Brand | Coles | General Household |
| Pantene 3 Minute Miracle Daily Moisture Renewal Conditioner | Pantene | P&G | Hair Care |
| Lacura Naturals Verde Hand Wash | Lacura | ALDI Stores | Hand and Body care |
| Coles Australian Vegetable Rice and Noodles range | Coles Brand | Coles | Health Food |
| Coles Smoothies | Coles Brand | Coles | Healthy Drinks |
| Coles Crumbed Chicken | Coles Brand | Coles | Heat and Eat (Meat) |
| Power Force Pro Bath and Shower Cleaner | Power Force | ALDI Stores | Household cleaning |
| Bulla Creamy Classics Ice Cream Sandwich | Bulla Creamy Classics | Bulla Dairy Foods | Ice Cream – Single serve |
| Bulla Creamy Classics Frozen Custard | Bulla Creamy Classics | Bulla Dairy Foods | Ice Cream – Tubs |
| ALMAT Laundry Liquid 2L | ALMAT | ALDI Stores | Laundry |
| Heinz [Seriously] Good Garlic Aioli | Heinz [Seriously] Good | Heinz | Mayonnaise and Aioli |
| Mersynofen Paracetamol and Ibuprofen | Mersynofen | Sanofi Consumer Healthcare | OTC Medicine |
| Betadine Anaesthetic Lozenges | Betadine | Sanofi Consumer Healthcare | OTC Medicine -Cough and Cold |
| Confidence 3ply Double Length Toilet Tissue 8pk | Confidence | ALDI Stores | Personal Hygiene |
| Farmers Market Dog Food | Farmers Market | The Real Petfood Company | Pet Food |
| Coles Stone Baked Pizza Bases | Coles Brand | Coles | Pizza |
| Hillcrest Protein Bars 5pk 200g | Hillcrest Tasti | ALDI Stores | Protein Bars |
| Coles Chilled Ready Meals | Coles Brand | Coles | Quick Meal Solutions |
| Community Co. Nibbles – Snacking Nuts | Community Co. | Metcash/IGA | Savoury Snack |
| Natural Instinct Dark Circle + Wrinkle Correction Eye Crème | Natural Instinct | Mentholatum Australasia Pty Ltd | Skin Care – Eyes |
| Lacura Naturals Anti Aging Face Care Rang | Lacura | ALDI Stores | Skin Care – Face |
| Community Co. Short Cut Rindless Bacon | Community Co. | Metcash/IGA | Small Goods |
| Goat Soap | Goat | Chemist Warehouse/My Chemist | Soap |
| D'Orsogna Maple Streaky Bacon 200g | D'Orsogna | D'Orsogna Limited | Specialty Bacons |
| Choceur Liviano Wafer Bar 150g | Choceur | ALDI Stores | Sweet Treats |
| Just Organic Apple Cider Vinegar | Just Organic | ALDI Stores | Vinegars |
| Community Co. Tortilla Wraps | Community Co. | Metcash/IGA | Wraps and Sandwiches |
g