Written by

News Feature Team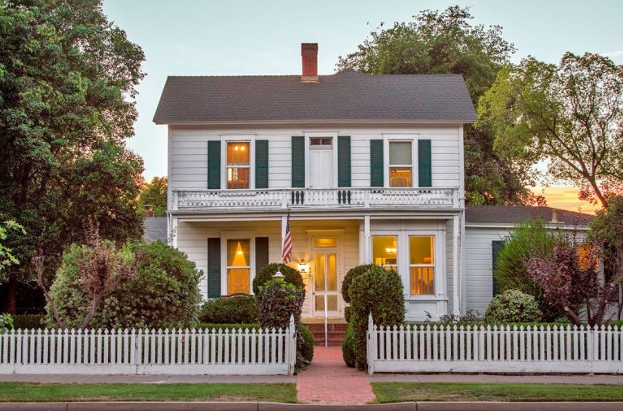 If there is one place in the world where you should feel safe and secure, it is in your home. Anyone who has had a home intruder before knows how violating it feels, and how it can take a long time to recover from. It is not just material things that are taken, but that sense of security in the place you return to each and every day. Securing your family's home is important when you are home, gone for a few days, or on a long term holiday.
There are things you can do to your home that will provide that total peace of mind for everyone in your family. Don't let home security keep falling down your to-do list and don't wait for a home intrusion to finally get these simple yet effective methods in place. Read on for some tips on how to rethink your family's home security.
Security Doors
Sure it seems like a door is a door, right? Well, that is wrong.
There is growing technology of doors that are purpose built to make your house safe and sound. A reputable product such as the Crimson security door will allow for a greater sense of strength and security in your home. These doors are built with stronger glass that is harder for someone to break from the inside or outside.
They have tamper resistant screws making it nearly impossible to get in when the doors are properly locked. The sealed chambers of the doors protect from elements, are rust free, in addition to providing extra security. If you want to take security seriously, start with the main point of entry to your house, the doors.
Lights
The suggestion used to be to leave a light or tv on when you were away from your house for a few days or a long holiday. But don't you think a savvy home intruder would notice a tv that has been on the same channel for days on end! In a way, it is actually a sign that skilled robber could look for rather than be deterred by.
Today, there are technologies available where you can put lights, TVs and radios on timers so they go on and off in intervals. A combination of audio and visual is the best way to go. Truly making it seem that someone is in the house. Levels of the system range from setting them up manually, to being able to control them remotely from your handheld device. Can you imagine, having to unexpectedly work late and being able to turn lights on in your home from your desk on the other side of town!
Security Systems
I am not talking about just putting the sign up in front of your house.
I am talking about installing a state of the art security system in your house. Studies show that houses with security systems are far more likely to deter home invaders than homes without. Nothing will make a home intruder run faster than breaking into a home and having a loud alarm go off with flashing lights and a warning that police are on the way.
Get to Know Your Community
Sometimes the best protection can come from outside your property.
Having a tightly knit community
A safe home is a happy home.
Tucking into bed at night in your own room, or in a room on a tropical island far away, you want to be sure your home is safe. A lot of people take for granted all of the cherished items a home can hold. From family photos to heirloom jewelry, a home is where the story of your life is held. Protection of the home should never be overlooked, and should be planned out carefully and purposefully. Don't just take my word for it, talk to a professional to get the best advice on how to get your home strong and safe.