Property expert Jeff Grochowski, suggests that the Victorian Government's upcoming changes to property taxes will lead to higher prices and a housing stock reduction.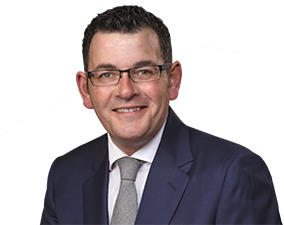 The Victorian Government has announced that from the 1st of July 2017, first home buyers will not pay stamp duty on purchases less than $600,000.00. There will be a sliding scale of stamp duty up to a limit of $750,000.00.
Further measures, aimed at addressing a housing shortage, include, a 1% levy on housing stock including apartments and houses held by investors that are intentionally being kept vacant ( There are suggestions that overseas buyers, especially Chinese residents are the main target )
Jeff Grochowski
of Accrue Real State, revealed today that he believes that the Victorian Government's actions will lead to a shortage of housing stock.
"The measures that Daniel Andrews has announced, will mean that property investors will be required to pay higher stamp duty. Andrews has removed a concession to investors which required them to pay stamp duty on the unimproved capital value of a residential property that they bought off the plan. This meant that if a project had not yet started, the value for stamp duty purchases was based on land value only. From 1 July, Andrew's is robbing "Peter to pay Paul" Investors no longer get concessions and first home buyers do not pay stamp duty in most cases."
"Investors will pay stamp duty on the completed cost of the project. There will no longer be an incentive to buy off the plan."
"It was an important consideration for investors to be able to get in early and save stamp duty."
"Daniel Andrews has not thought this through as saving stamp duty enabled developers to get started on more projects as there were pre sales. That will change from 1 July 2017."
"Investors were incentivised to look at new projects. Those new projects are what creates new housing stock for the tens of thousands of migrants who arrive in Victoria each year"
"The result will be that there will be less stock being created. Fewer investors will enter the market. Supply will decrease as demand will continue and with less stock, rent prices will rise for tenants desperate for a roof over their heads."
While the Andrews government has given good news for existing property investors ( and those who buy off the plan prior to 1 July 2017 ) there is potential for the housing industry to be affected by a reduction in investor owned housing stock. There may be fewer jobs in the building industry and in turn, there will be less revenue for the Victorian government from its share of income from taxes and charges in the building process such as GST on materials and trade services.
Overall, the Victorian Government will receive less tax income.
"Perhaps Daniel Andrews should have thought this through. The changes will not help much as there is already a chronic under supply. There is always strong demand for more investment housing stock, not less. Taking away incentives means that there will be less properties as the 1st July 2017 changes hit the industry" Mr Grochowski said.