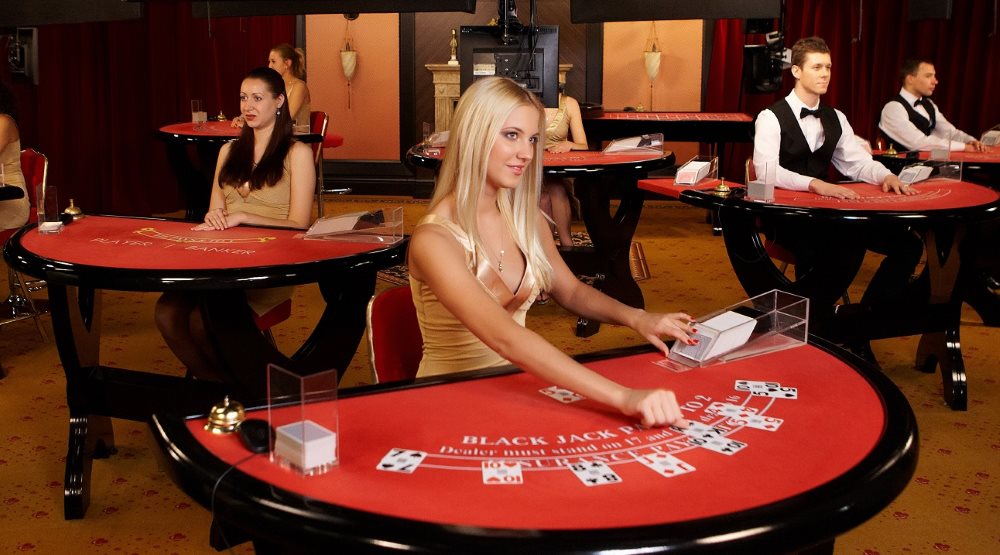 If you're hunting for the very best advice on the Australian casino industry, we have found an interesting and informative site for you to visit called AustralianCasinoClub. In this guide to one of the best resources on the topic, we'll be looking at the popular casino review and news publication's strengths and weaknesses closely!
We'll be taking apart the whole page to assess how well it serves the gamblers of Australia. During the guide, we'll look closely at the site's casino reviews, bonus information, and the legislative titbits on offer. Hopefully, by the end of it, you'll know exactly what to expect from this extensive website dedicated to gambling online down under!
What is AustralianCasinoClub?
The AustralianCasinoClub is a website with a mission to bring the iGamers of the island the most up-to-date news and reviews from the ever-expanding online casino industry. Whilst browsing the pages of the site you'll find extensive information about the legislative landscape of online gambling in Australia, the best venues to play at, the ever-changing promotions that you can look forward to, and much more.
On the site's landing page, it is claimed that the AustralianCasinoClub enjoys as many as 250,000 visitors every year – making it the number one in its class. It also states that it will only feature online casinos with a proven track record and that impress the staff of the publication sufficiently.



AustralianCasinoClub Review: The Site Itself
Layout, Appearance, and Ease of Use of the AustralianCasinoClub
Although it is an up-to-date resource, the site itself suffers from a rather old-school look and feel. It reminded us of the kind of early websites that you'd see in about 2005. Some would argue its overall simplicity is a strength. However, we feel that a splash more colour added to the washed out, largely two-tone pages would work wonders.
In the internet age, the public has more information than at any other time in human history right at their fingertips. If a first impression is off-putting for whatever reason, many visitors to a particular page will instantly dismiss it and find another. If they assume that the information of AustralianCasinoClub is old, as well they might, given its rather dated look, then this is perfectly reasonable grounds for them to continue their search.
That said, we were impressed with the modern approach to site navigation used. The resource uses a collapsing menu when viewed on a handheld device and all the links are clearly displayed at the top of every page on a desktop. We therefore can't fault the user experience of AustralianCasinoClub. It's very easy to find exactly what you're looking for, be it sportsbook reviews, bonus information, or the casinos with the most diverse range of deposit options. We have heard that they are about to update the look and feel over the next few weeks so keep your eyes peeled for that.
Quality of Information
Looks aside, the information presented at AustralianCasinoClub is largely great. The page has extensive articles dedicated to just about every niche of the casino industry. It doesn't matter whether you're looking for reviews of operators, the juiciest bonuses around, or legal advice, you'll find it all on this well-compiled resource.
We found the information very useful, topical and fresh. With all the changes happening in Australia, this site seems to have its fingers on the pulse of an industry in flux.
What You'll Find at AustraliaCasinoClub
We're now going to take you through the kinds of articles you can expect to find at the AustraliaCasinoClub website. Along with the categories we've explained below, you'll also find pages ranking casinos in order of what they excel at (promotions, for example), feature articles on themed games, and ways to maximise your chances of winning at the tables or slots (usually by choosing low house edge games).
Casino Reviews
Amongst the various feature length articles on offer on the page is a wealth of specific casino reviews. They go into great detail. For example, this review of Raging Bull casino is superb in its intricacy.
The reviews focus on all the important details you'd expect a quality article looking at a particular casino should do. Notes on individual game selections are provided, along with the various progressive jackpots on offer at each venue. There is also a section dedicated to promotions and bonuses offered at different online casinos. Rounding the review off is information about cash out times, banking methods, and customer support. There's not a lot that one can find fault with all told.
Promotions
The casino bonus section at AustralianCasinoClub is also particularly useful for players. Since practically every online casino on the planet offers some form of signup bonus to lure new gamers in, having the very best of the best grouped in one place is most helpful.
The bonus section is broken down into a few categories. These include: match bonuses, promotions targeting the highest of rollers, no deposit offers, and of course free spins.
Each section provides important information about the types of bonuses on offer, as well as providing specific details about those offered by actual Australia-facing gambling venues.
Despite the information being generally up-to-date at AustraliaCasinoClub, with so many different casinos featured, it would be literally impossible to make sure each bonus promotion was updated as soon as a new offer replaces an existing one. It's therefore vital that all those wanting to claim the bonuses advertised on the site's pages check the promotion's specific terms and conditions themselves before signing up and depositing.
That said, the staff are pretty damn good at making sure the site is frequently updated. The bonus section is still well worth a browse, particularly if a huge gift of promotional cash is a deal breaker for you when picking an online casino.
Information About Legislation
Given that online casinos serving Australia operate in something of a grey area legally, it's important to stay as up-to-date as possible on all the legislative developments occurring in the industry. Fortunately, AustralianCasinoClub has you well-covered here too.
Amongst the extensive feature length articles on offer, you'll find many writeups dedicated to the legal landscape of online gambling down under. Along with the current legislative position, you'll come across write ups speculating on the benefits of a fully regulated industry like that of nations such as the UK.
The laws of each territory are also fully covered meaning players can gamble in confidence knowing their individual rights whether they live in New South Wales or Queensland.
Conclusions: What do we think about AustralianCasinoClub?
All told, the AustralianCasinoClub is a great resource for those wanting up-to-date information about a variety of topics focusing on the online gambling industry of Australia. It's easy to navigate, contains loads of great information, and works excellently no matter what kind of device you access it from.
All that said, the service isn't perfect. As mentioned, we were less than impressed with the sparse, unexciting colour scheme. On top of this, the glaring grammatical errors throughout the landing page and subsequent articles linked from it severely undermine the authority of the site. It's certainly not so bad that all meaning is lost but when you're presenting yourself as an expert on a topic, extra apostrophes, correct use of commas, and solid spelling all radically improve an article's chances of convincing someone that what's being said is true.
Despite these minor quibbles, the site provides a much-needed service and is one of the best around at doing so. We were suitably impressed and will certainly be revisiting the resource many times going forward.