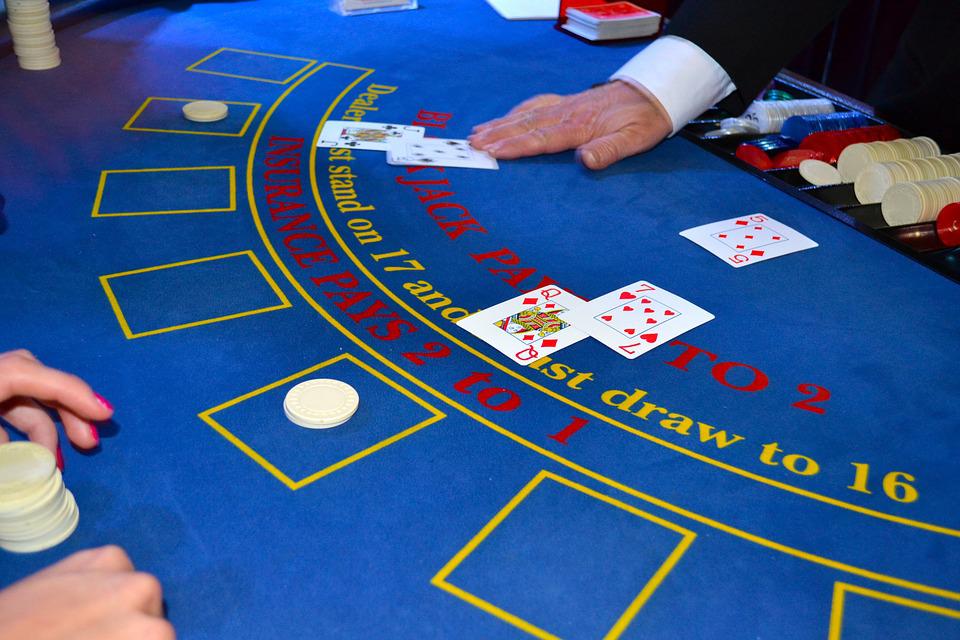 One of the easiest casino games to pick up by far is blackjack, yet it is also one of the ones which requires the most skill for you to play. People work for years to hone their blackjack strategy so they can walk away from the tables with a prize in their pockets. Even if that is not your goal, you can still have a tremendous amount of fun playing this game. Let's go more in-depth into the world of blackjack now.


The Rules
Blackjack is a simple enough game to understand. The player and the dealer are dealt two cards and then both are given the opportunity to add to their hand. You want to get as close to the value of 21 as possible without exceeding it; with numerical cards taken at face value, aces worth either 11 or 1 depending on the hand, and face cards worth 10. The "natural" winning hand is an ace and any card worth 10 as that will automatically grant you 21 without any additional cards being drawn.
If you do not get a natural blackjack, you have several options. The first is the hit, where you request an additional card from the dealer. The second is the stand, where you accept the current total you have in your cards. The second is the double, where you bet an extra 100% on your wager for one more card. Finally, there is the split. Here, if you have two cards of equal value then you can split them into two new and separate hands. Some casinos also have a fifth option known as surrender. When an ace is dealt to the dealer, they offer the players the chance to claim back half their bet in the event that it is a blackjack. It is up to the player as to whether they want to take up this
As a result, it is very easy to learn about each of these plays, thus making blackjack one of the most popular table games in the world. There are many simple strategies out there which people can memorise to help them get ahead in their plays. Even if you have never played the game before, it won't be long before you feel fairly confident and assertive in your plays.


Casino or Online?
Learning to play at a land-based casino isn't always a great idea. Blackjack is such a popular game that it can be difficult to find a table where new players are welcome. A new player needs time to find their feet and blackjack veterans might become frustrated with someone holding up gameplay.
What's more, some blackjack games require you to not touch your cards to remove any possibility of you tampering with them. You communicate with the dealer using hand signals and it might take a new player a while to pick up these signals. If you would rather play in a more non-judgemental environment without the need for these extra layers of etiquette, you should consider playing online blackjack.
Online blackjack plays out using exactly the same rules as blackjack in the casino. It can be a great tool for people to bring their skills up to date before they try to step into a land-based casino.


Computer or Dealer?
One of the most important decisions someone will make when selecting whether they want to play blackjack online is whether they want to play against an AI or against a live dealer.
The first option is very akin to playing a pokie and could be a brilliant option for anyone who is truly getting started with blackjack. You are the only person in the game, you have the option to play multiple hands if you wish, and you have the option to properly find your feet without the judgement or interference of anyone else.
When you are ready, you might want to switch over to a live dealer. As you might be able to guess, this involves you playing with a dealer in real time. You can see them and the cards through a video link and you can also chat with the dealer through the means of a video chat and their being able to answer out loud.
Live dealers might also offer you the first chance to play against other players. If you are ready to up your game and play with other people, a live dealer allows you to enjoy the game from the comfort of your own home.


Why Blackjack?
So, why should you choose blackjack from the myriad of other games available to you? First of all, blackjack is one of the casino games which requires a bit of skill on your part to play successfully. Therefore, if you are wanting to play casino games to test yourself, blackjack is one of the best games for you to do so. It is one of the oldest games available to play at the casino and it has a long and rich history.
It is also a game which rewards hard work and rational thinking. If you are able to teach yourself some of the strategies out there and learn how to not rely on luck, you could get very far. Blackjack is a game which rewards its players who are willing to put in the effort to learn how to play properly. It is why so many of the professional gamblers in the world gravitate towards blackjack. It is a game which is rewarding to play while also being a challenge for those who do want to get involved.
If blackjack sounds like the game for you, you should hunt out a reputable casino which has everything you need to help you play. From a good deposit scheme to a wide range of games, there are many factors you should look at before you settle down to play. Blackjack is a game which many find intimidating before they play. However, it can be one of the best games at the casino and it might spark a life-long passion for the game when you try to play. Find the right casino and start playing blackjack online for your today.
Image: Pixabay