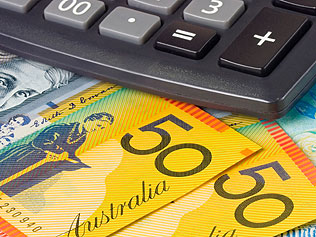 Australia is easily one of the countries that embrace gambling, be it online or in land-based casinos. In fact, it is estimated that over 80% of Australian adults have engaged in gambling of any kind at some point in their lives. This is even one of the highest percentage rates in the world.
All over this country are gaming machines or pokies as this is the most popular way that an Australian gamble. Australia is actually the sixth country with the highest number of gambling machines or pokies. It is estimated that they have over 190,000 pokies found in casinos, hotels, and even pubs and restaurants.
Aussies love pokies so much that 20 to 30 percent of their adults play this at least once a year. Even if they are at home, there are still online casinos where Australians can play pokies. This casino game is easily the most available for them.
This is why it's no surprise that there are Australians out there who made a name for themselves when it comes to gambling. Indeed, the Aussies love to gamble and here are some of the most popular Australian gamblers who are popular with what they do.
Kerry Packer is known for his passion for gambling. He is known to gamble millions of dollars every time he flies to Vegas and play. It was in the 1970s when Packer inherited a total of $100 million in assets from his father and this was when his gambling career began.
His expertise was in horseracing and cricket, but he also played a lot of table games and slots at the MGM Grand Casino where he won more than $33 million after just one week of stay. Baccarat is also something he's good at as it only took him 20 minutes to have each hand that's worth $115,000.
Even if Kerry Packer has passed away in 2005, his legacy remains as his son, James Packer, now owns multiple casinos. In fact, James himself is now known to be one of the richest casino owners as of the moment.
Known for placing bets on horseracing, Zeljko Ranogajec is known for his career as a professional gambler. He started this professional career when he started card counting while playing Blackjack at the Wrest Point Casino located in Hobart, Tasmania.
Other games that he played aside from Blackjack and horseracing are Keno and poker. He's won crazy amounts of money like his big wins that include $7.5 million. He's been winning too much that he has been banned from some casinos in the US.
He's now a Blackjack Hall of Famer after his appointment in 2011. The 7.5 million-dollar win was from one of his Keno games that got him the jackpot. This happened in New South Wales in the year 1994. While he's still known as one of the greatest Australian gamblers of all time, he is now based in Europe.
Alan Woods is also known for his career as a professional gambler and mathematician. His interest in gambling started when he was still in college. His first casino game was poker but he eventually decided that it's not for him.
Other games he played are slots and Blackjack, which was something he became popular with. Horseracing was also something he spent a lot on, but he also lost interest with this when his losses surpassed his wins. He gave up betting on this for a while, but eventually found his way back.
Woods died on January 2008 and he made sure that all his money was well spent. He donated hundreds of thousands of dollars to mental health research. He also donated millions of dollars to various orphanages, schools, and hospitals in the Philippines.
Lloyd Williams was often seen with Kerry Packer placing their bets on horse racing. He is also known as the founder of the Crown Casino and Entertainment Complex in Melbourne. This is now the largest casino in the country and one of the largest worldwide.
His gambling career mainly revolved around horse racing and this is why he was one of the largest thoroughbred racehorse owners in Australia. Forbes Asia estimated that his net worth was around $670 million in 2012.
David Walsh is not only known as a professional gambler. He's an art enthusiast and he is the owner of the Museum of Old and New Art or MONA. It is known that his fortune came from gambling and his favorite was sports betting.
Walsh is currently the leader of the biggest gambling syndicate in the world. He leads this group with Zeljko Ranogajec, his best friend. He had some troubles with tax money when he opened MONA in 2011. However, its success took care of it and now, he's just known to have a very lucrative lifestyle.