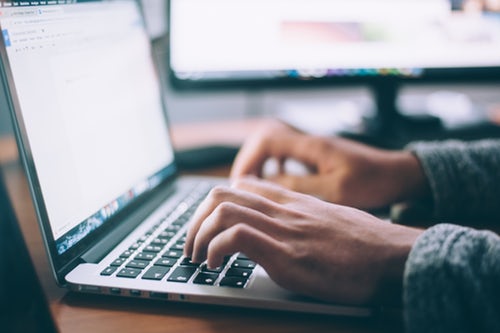 Australians are spending more time and money on online casino games than ever before, according to the Australian Gaming Council. In 2017, the average Aussie wagered $1,292 on slots, poker, blackjack, roulette and sports betting.
In general, Australians bet $24.887 billion, a figure that was projected to surpass $25 billion by the end of 2020. Indeed, most casino gamers this year have been betting online for various reasons.
According to https://casinogurus.com/, the nationwide lockdown coupled with easy access are two of the reasons there's a rise of casino players this year. There are numerous casinos for Aussies online, another reason Aussies play casino games so much.
So, how Many Australians gamble online? What are their reasons? To answer these questions, let's understand several things.
80% of Australians Play Casino Games
The BBC once called it a gambling mania after a study revealed that 80% of Australians play casino games. The research was done in 2007, long before the explosion of online casinos. Still, it showed a vivid picture of the fondness Australians have for gambling games.
For many people, playing poker machines and betting on horse racing is part of the Australian experience. It's a culture rooted deep within the country's fabric. Sure, not everyone is happy about the amount of money Aussies spend inside casinos.
But it's a fact of life that Australia is synonymous with casino gaming. And with 200,000+ poker machines, it is clear what games Aussie gamblers love the most.
Online Casinos are Easily Accessible
Aussie's gambling rules don't prohibit online gambling. That's why so many people gamble online, even though most of these companies are located overseas. Creating an account takes a couple of minutes, and you can find free games on some websites.
In many cases, you can play casino games on your desktop and mobile device. And you don't need to download gaming software. Poker, slots and roulette games are offered on an instant-play basis.
That means all you need is a functioning browser and access to the Internet. Of course, you need a bankroll—money to play casino games. But the bottom line is that gambling online is easier in the Land Down Under than many nations in the world.
Lots of Games to Play
Although Australia is awash with gaming parlours, none of them provides a wide range of games online casinos offer. Internet-based gambling operators feature a comprehensive library of poker machines and card games.
The average operator features 300+ poker machines and over 30 table games. This makes it exceedingly convenient to find games to play. All you need is to navigate through a gaming site while you find pokies or live dealers.
For the uninitiated, live dealers offer a convenient way to play casino games in front of an audience. You can play blackjack with a croupier based in Malta or Texas Hold'Em with a friend from Los Angeles.
People who want to try their shot at millionairehood can choose progressive jackpots. These games feature a grand prize that increases with time. In the end, whoever wins walks away with up to $20 million.
Online Casinos are Safe
In the 2000s, online casinos had a terrible reputation in Australia. People got robbed frequently. Their data was shared with tons of companies, and game rigging was rampant. Fortunately, those days are gone.
These days, you can spend tens of thousands of dollars on online pokies. And if you win more cash in the process, you can be confident you'll withdraw it. On the flip side, gambling regulators have been improving their oversight roles.
For example, the UK Gambling Commission has extensive rules operators must fulfil before they acquire a license. It also conducts backgrounds checks and asks for stringent security measures to protect players.
Licensing aside, many casinos use advanced data protection techniques and partner with safe companies to keep players safe. For instance, they provide games from well-known software providers. They also work with trusted banking options.
Gaming is Affordable
Another reason Australians gamble online so much is that the industry is affordable. You can play real money poker machines free of charge with a bonus. You can join $1 casinos or spend as much as you want.
In the usual fashion, poker bets start at ten cents. That means you can play 100 games at just $10. Of course, you can always up your ante, especially at table games. But if you want to keep your casino expenses low, it's possible.
That said, experienced casino players tend to maximize instead of lower their wagers. They argue that magnifying wagers helps increase potential profits. This explains why the average casino expenditure in Australia keeps rising.
Bonuses Galore
Bonuses offer the easiest way to play casino games without money. So, it's not surprising some people join gaming sites to play pokies free.
By default, you must be of legal age to claim gaming offers. You also must create an account at a casino with bonuses. Some gaming sites give you free spins without asking much in return. But in many cases, a deposit is necessary.
You can claim a bonus with a deposit of as little as $10. And you can get up to $5000 in rewards. The best sites also reward your loyalty and offer cash prizes and holiday tickets for high rollers.
Localization
Offshore online casinos face one problem when they target Australians. People don't trust overseas companies. As a solution, they've perfected the art of localization, from customer service and poker machines to payments and bonuses.
For payments, you can use local banks and e-wallets to fund your account. And you can also use the AU dollar. When it comes to games, these operators avail as many pokies as possible. But they also diversify their portfolios to cater to large audiences.
If you need customer service, you don't need to contact people in Britain for assistance. You get an Australian number to call. Or you get an option to ask for help through a 24/7 chatbot. In other words, online casinos make gaming as convenient for Aussies as possible.