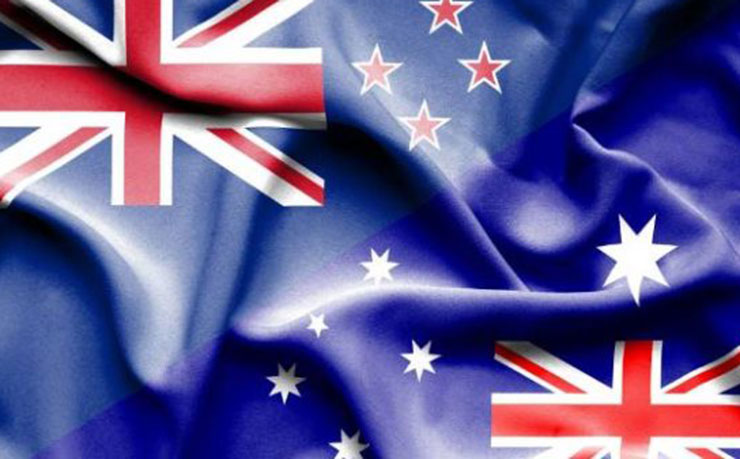 Betting is among the most popular pastime activities in both Australian and New Zealand. Punters from these two countries take gambling seriously and spend a considerable chunk of their hard-earned money gambling on online casinos. Although there are numerous similarities between the two countries' betting markets, there are some things the Aussie can learn from Kiwis when it comes to online gambling. Below are some of them.

Giving Back to the Community
As part of New Zealand gambling laws, most of the revenue collected from casino gambling funds charitable causes. Under this law, all public gambling in the country must return its profits to the community.
These profits benefit the less fortunate, including housing the homeless people living in cities such as Auckland. Another portion funds new infrastructure, including convention centers and transport, while some funds go into paying for various other non-commercial causes.
Giving back to the community is an excellent lesson that Australian casinos can learn from New Zealand. While there is a significant percentage of people who can afford to gamble for fun, there are many people who cannot afford shelter or even food who can benefit from the betting proceedings.

The Importance of Responsible Gaming
Australia records the highest number of gamblers compared to the rest of the world. On average, 96% of Aussies from 18-24 have gambled for possessions or money. There are times when they even bet on their family members. The results could be risky, especially when the bet is over property or a substantial amount of money.
It leads to complicated family circumstances, which add to the stress. They use the money to bet again in an attempt to battle the same stress, and the cycle never stops. Betting has become a vicious circle for some of the Aussie compulsive gamblers. The trend needs immediate attention, which comes to what they can learn from New Zealand online gambling.
In New Zealand, gamblers benefit from the numerous resources that are available to help them overcome problem gambling. The Problem Gambling Foundation in the country is tasked with offering gambling addiction helplines, support groups, and counselling. Addicted gamblers and those looking to help someone else can also benefit from the various educational materials, meeting times and locations on the organisation's site.
In 2009, a law was passed in New Zealand that requires all pokies to feature player information displays. These displays show gamblers how long they have been betting and the amount they have spent in that period. They also encourage players to take breaks from gambling. The law is part of the Department of Internal Affairs' policy that states that if gambling is to be legal, players must know of its risks and pitfalls associated with the activity. They are thus required to have access to proper resources if they fall victim to gambling addiction.

Strict Law Regulations
In Australia, online pokie machines are legal for local players to access as they have a vast market in the country. With Aussies gambling more than any other people worldwide, this is considered a great deal. However, the problem comes when there are few or no regulations. In this case, Australians are at the mercies of online betting sites. Some of them are scams out to leech on the players' hard-earned money.
That is the reason New Zealand gambling governing bodies do things differently to protect their citizens. Under the Gambling Act 2003, gambling is only allowed if the government authorizes it. Advertising from offshore betting operators within the country is also banned. The Gambling Commission regulates betting in New Zealand. All these strict regulations are aimed at ensuring that gamblers don't get shortchanged, which is something Australian casinos can learn from the New Zealanders.


Final Words
As far as the New Zealand online gambling industry is concerned, there are a few things Australian casinos can learn from it. The bottom line is to ensure that players get the best experience, and no one suffers from gambling.