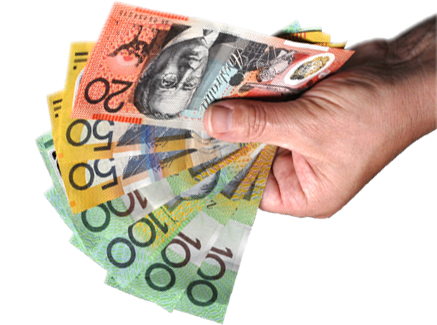 In further changes to the law regarding online and remote gambling in Australia, lottery betting websites operated from outside of the country will no longer be able to offer their services to Australians.
The Interactive Gambling Act Amendment (Lottery Betting) Bill 2018 prohibits online betting operators from "placing, making, receiving or acceptance of bets" on the outcome of "Australian and overseas lottery draws" or keno results. This follows on from changes to the Interactive Gambling Act 2001 (IGA) which has meant that Australians are no longer permitted to play at online casinos licensed beyond the country's shores, such as those listed at sites like top5casinosites.co.uk.
Synthetic lotteries will be now deemed a "prohibited interactive gambling service" under the IGA and will attract either a civil or criminal penalty, which can come with fines of up to $5.25 million (for a criminal offence) or $7.875 million (civil offence) per day.
The latest legislative changes have been introduced specifically to target operators such as Lottoland, which enables Australians to bet on lotteries that are held around the world without actually buying a ticket in the draw. This format has proven to be extremely popular with Australian punters, in part due to an aggressive marketing campaign, and Lottoland is thought to have around 700,000 regular users.
Foreign lottery betting operators such as Lottoland have come under intense scrutiny both from legislators and agencies that sell lottery tickets, who are often small, independent newsagents. This has been backed up by intense media scrutiny which has called into question the effects of online lottery betting sites on small businesses who act as agents for Australian lotteries, and whether its operators were doing enough to prevent problem gambling. There has also been an advertising campaign by Tatts Group, which runs the national lottery in Australia in order to persuade players away from Lottoland.
The new law will come into effect at the beginning of 2019, with the justification that it will direct players' money back into Australian lotteries, a significant proportion of the money from which goes back into community services and infrastructure. Those in favour of the legislation have argued that the primary function of a lottery should be to provide funds for the public coffers, rather than profit for private operators who also contrive to minimize their taxation obligations.
It is also argued that he prohibition of synthetic lotteries will also mean that players have more consumer protections, which many argue are lacking with lottery betting sites. There has also been considerable concern expressed that synthetic lottery betting presents a significant challenge to problem gamblers.
What this change in the law means for the future of online lottery betting and other forms of online gambling in Australia is unclear. Lottoland, for instance, has vowed to stay and fight for its place in the Australian marketplace, and will explore ways in which it can still provide a platform for players. It is also thought to be preparing a legal challenge to the legislation. In the run up to the introduction of the legislation, the company organised an online petition that attracted 16,000 signatures.
The company's argument is that they provide choice and competition, and that they have introduced innovation in a way that has hitherto been available. There have also been other supportive voices in favour of Lottoland, such as Liberal Democrat senator David Leyonhjelm, who has argued that the new legislation is protectionist and will prevent new operators entering this space in the future. The Newsagents Association of NSW and ACT has also argued that this new prohibition has created a monopoly for lottery operator Tabcorp.