Written by

Heidi Norman, Professor, Faculty of Arts and Social Sciences, University of Technology Sydney
Driving the 200-kilometre round trip from Broken Hill to Wilcannia, the country opens up before us; the sky fills most of the horizon, save for a few hills and in every direction, red dust devils, like mini-tornados, pepper the landscape.
Some whirl towards the bitumen strip, snatching at the car. The underbellies of the few high clouds are tinged pink by the swept-up dirt. Kangaroos, trampled and dragged by freight trucks, litter the road surface. Crows and eagles hover over their carcasses, parting only just in time for us to pass through.
In Wilcannia, we drive directly to see the much talked about Darling River. On the eastern side of town, we drive past the campsite caretaker cottage. It appears abandoned: the fence is missing panels and tall prickly weeds break through the bitumen and concrete drive.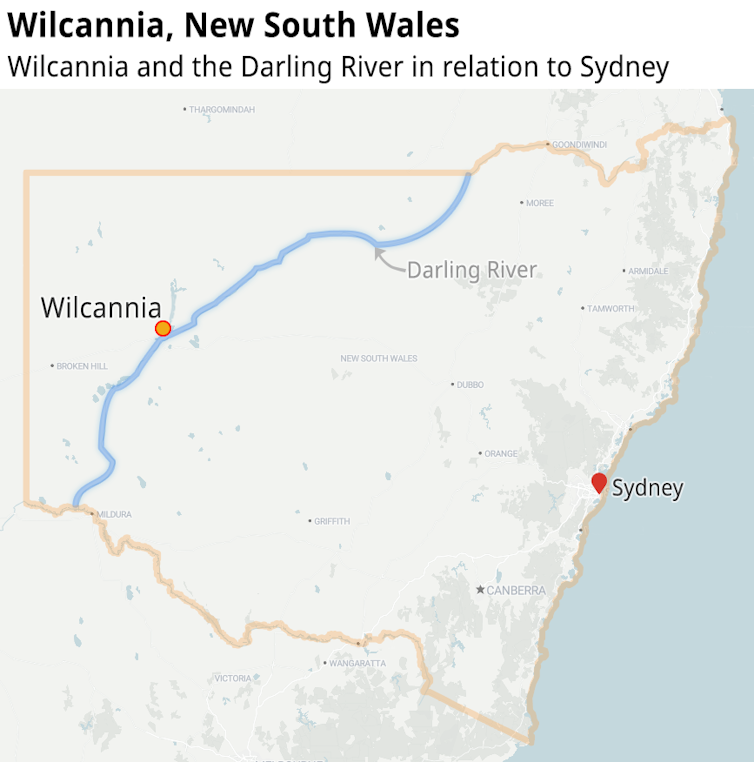 Authors: Heidi Norman, Professor, Faculty of Arts and Social Sciences, University of Technology Sydney
Read more http://theconversation.com/friday-essay-death-on-the-darling-colonialisms-final-encounter-with-the-barkandji-114275