Written by

Helen Dickinson, Professor, Public Service Research, UNSW
The COVID-19 pandemic is terrifying for many of us, but people with a disability have more reason to worry than most.
People with a disability often have underlying health conditions that make them more susceptible to serious illness or death if they contract COVID-19. They may also be more at risk of contracting the virus if they have disability workers entering their home.
The federal government has made several policy announcements to protect older Australians in aged care facilities, hospitals and GP clinics, but we're yet to see the same consideration for people with disabilities.
Read more: Private hospitals get grace period before freeze on non-urgent elective surgery
People with disability are already disadvantaged
One in five people in Australia has a disability. Of these, more than three-quarters report a physical disability, although many report multiple types.
People with disabilities are at higher risk of serious illness and death from coronavirus death due to higher rates of co-exisiting health conditions such as diabetes, asthma and chronic pulmonary obstructive disease: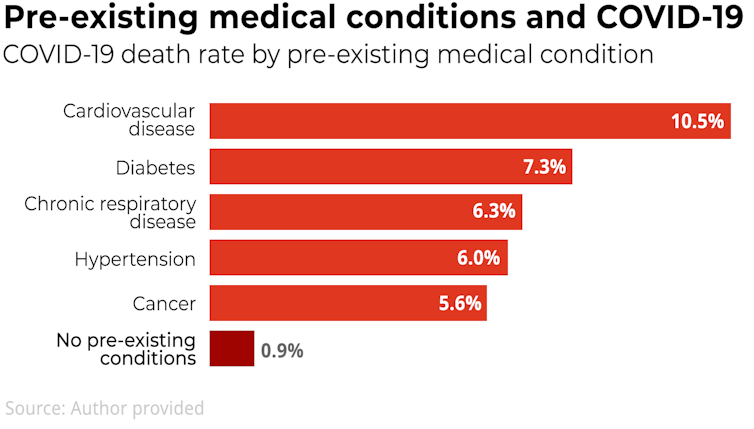 Authors: Helen Dickinson, Professor, Public Service Research, UNSW
Read more https://theconversation.com/people-with-a-disability-are-more-likely-to-die-from-coronavirus-but-we-can-reduce-this-risk-134383