Written by News Feature Team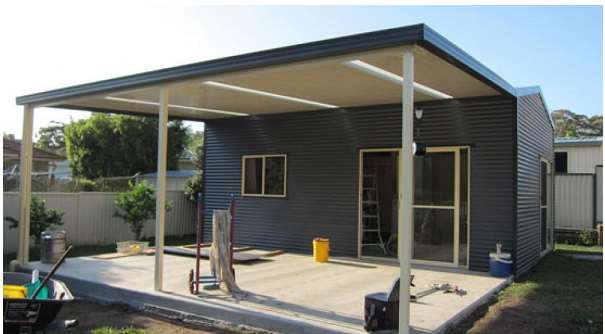 When you own a home, one of the most common problems you'll face is the need for more space. Often, you'll find yourself trying to organize yourself into more space, or thinking about adding on to the home to get more rooms for you and your family. An easy way to get more space is through the use of a shed. Instead of the hassle of renovations and construction on the home, it's a simple fix for the issue. You'll be able to use it as extra storage, but there are better uses for the outdoor shed that you might not have considered.

The Purpose of an Outdoor Shed

Shed Inventors
Many inventors in history started out in their shed. Computer giants Hewlett Packard started out in their shed, and it still stands today as a historical landmark and is called the Birthplace of Silicon Valley. As far back as the 1800s, people made startling advances in their backyard sheds like Marie Curie who did most of her work in her shed. While you might not be the next Marie Curie, you can use your backyard shed for tinkering and discovery of your own. If you've ever wanted to discover or create something the world has never seen before, the backyard shed has a great history of discovery.

Hobbies and Creativity
Along with being a space to make great discoveries, the outdoor shed can be a place to relax and reflect on your life. Many people can't find the time or space to be creative in their everyday lives, which makes a shed a necessity. Some people turn their creative passions into businesses from their shed like Michael Kittredge who melted crayons to make candles in his shed. He later turned that into the hugely successful Yankee Candle Company. While you might not be starting a successful business from the shed, it's proven to be a great place for highly creative discovery.

Extra Living Space
The shed can be an oasis where you escape from the rest of the family, or it can be an extension of the home that can be used by everyone. Sheds can be turned into a home gym, media room or entertainment space. If you have teenagers, it can be great to send them as well as their rowdy friends to the shed. It'll keep them around for you to oversee while giving you space and precious quiet. Many people install wide, French doors on the shed, which can be opened onto the backyard. It makes a great outdoor room for a barbecue or event at your home.

Considerations before Purchasing a Shed

Square Footage
You might be wondering if you even have room for a shed in your backyard. Toss out any preconceived notions you had about a shed. They're available in a range of sizes compatible to any size backyard. They can be simple spaces that are smaller than a common room in your home to a large outdoor room that can hold a dinner party of 12 people. You'll have to decide the best size for your space while leaving room for grassy areas in the backyard.

Building Permit
In some communities, you'll need a building permit before adding a shed to the property. You might need pre-approval before adding the shed. If you need to wire for electricity and plumbing, you'll need the proper permits and inspections too. It's important to check with your local state or territory to find out the practices and rules involved.

Added Home Value
While it's tough to add a specific dollar amount to the addition of a shed on the property. If your property has extra space compared to another property, which is otherwise comparable, you might edge out the competition when it comes time to sell the home. When it's viewed as extra living space, it can bump up the value of the home considerably. It would depend on the buyer and whether they see the shed as adding storage, living space or appeal. You can find inspiration for the design of your backyard liveable shed on the Sheds n Homes website.

A backyard shed can be a great purchase that will give you the space to be creative and relax away from the rest of the family. It might be used as added living space for the entire family too. The purpose of your shed will vary depending on your family's needs. You'll need to decide the plan for your shed before making your purchase, but it can be a great addition when you need the extra space.