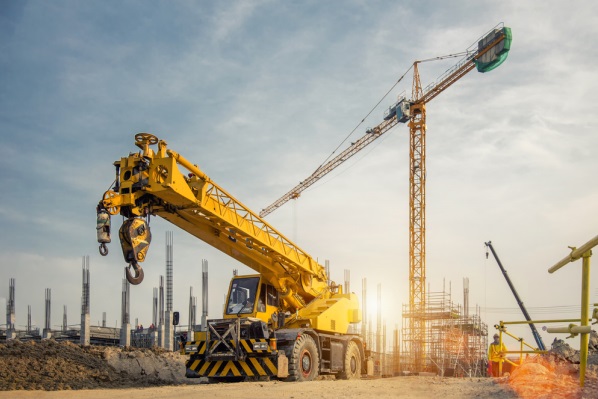 As anyone within the commercial construction industry can tell you, having the right tools for the trade is absolutely vital for success. With that said, when working on projects that involve large-scale building and development, those tools stretch far beyond the traditional hammers and chisels. With so many moving parts to keep track of, finding the right crane hire company can make or break a job.
Unfortunately, it can be difficult to determine exactly what it is that makes a trustworthy crane hire company. So, to help you decide, we've put together a list of things to look for, and why having a crane hire company you can trust is absolutely vital.
Experience is Essential
When you're paying for crane truck hire, you're not just paying for the truck itself. You're paying for peace of mind; with trained drivers, technicians, engineers and more all being a part of the final experience. That's why finding out how much experience a crane hire company has is so important. There is such a wide array of factors to consider in the maintenance and handling of crane equipment that someone who is new to the industry is unlikely to have.
Luckily, no matter where you are, there are sure to be a variety of crane hire businesses that have the experience necessary to deliver an exceptional service. Just remember that a little research can go a long way, so digging a little deeper into a company's website is always advisable.
Are They Equipped For the Job?
Obviously, when you're on the hunt for a mobile crane, you need to know that what you're getting will be up to the task at hand. This can be a little trickier to determine for those that don't have a lot of experience hiring machinery. So, like any other time where you're unsure how to handle a situation, ask. Most crane hire companies will be more than happy to answer your questions. If they have a wide array of available options, then they will likely be able to point you in the right direction.
With that in mind, if you find a company that offers a limited range and none of them appear to be quite right for the job, it's best to look elsewhere. This may seem obvious, but considering how often project managers will end up settling with the "good enough" option, it feels necessary to point out. Your heavy machinery is the backbone of your construction project, so it's important to get things right.
Safety is Vital
To be blunt, nothing is as important as the safety record of a crane hire company. As a project manager, you are in charge of a team, and you need to ensure that every measure is taken to avoid injuries. One of the best places to start with this type of inquisition is looking into a company's reviews. If they have several cases of injury, harm, or mistakes, it's best to look elsewhere. No matter how large a construction project is, it still doesn't trump the safety of your employees. So, it's vital that you find a company which is as dedicated to keeping your team safe as you are.
There is always going to be a variation in quality from company to company, and while working within your budgetary and time constraints is hugely important, it's more important to get equipment that's capable of performing effectively. It's your project, so do your best to ensure that you can do it right. Good luck!