Written by

Georgie Rowlands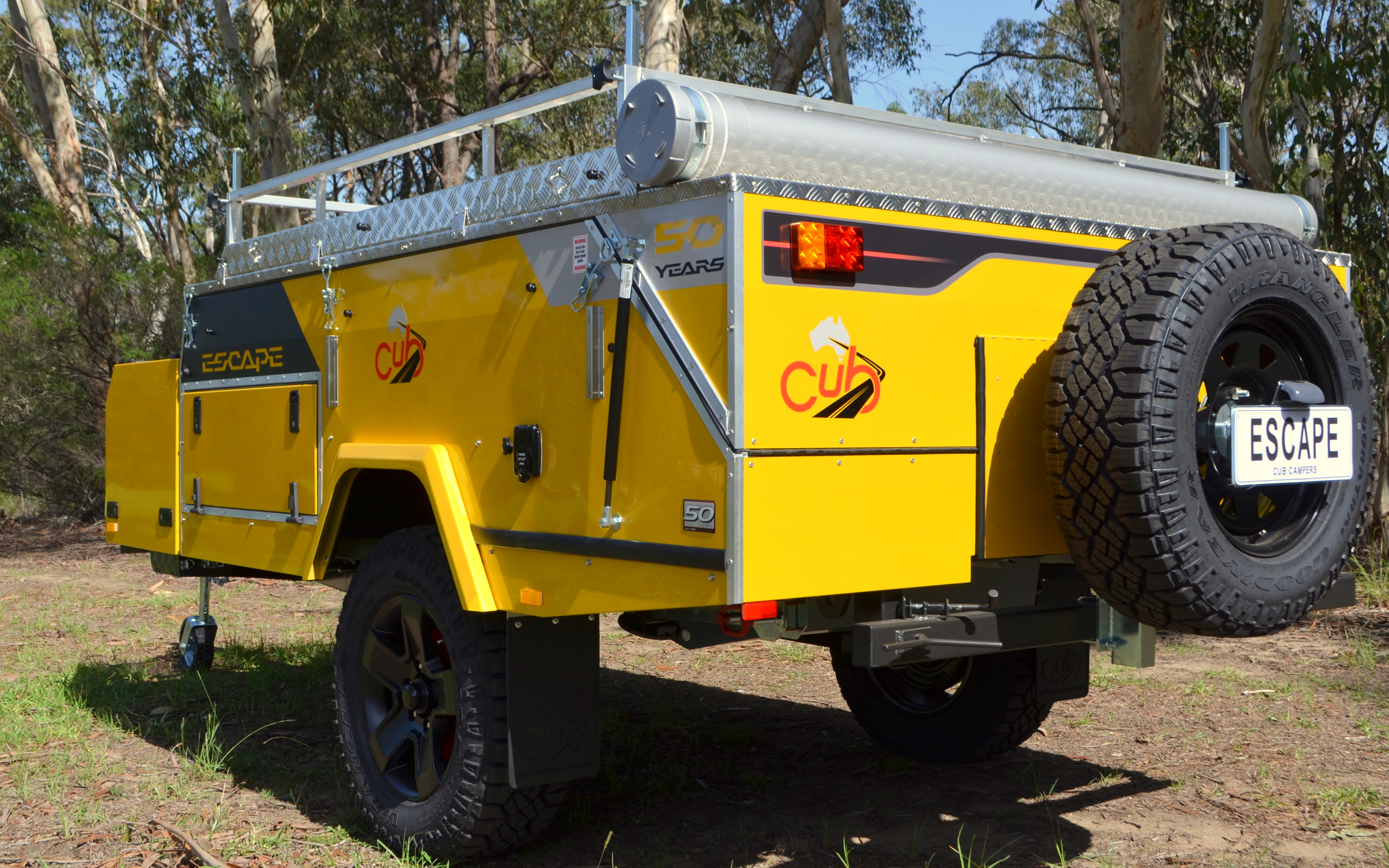 Caravanning Queensland's annual Queensland Caravan, Camping & Touring Supershow will this year mark 50 shows, while leading Australian camper trailer manufacturers, Cub Campers, also celebrates half a century of operations.
In March last year, a total of 49.78 million domestic caravan and camping nights were recorded in Australia from the previous year
 and Caravanning Queensland CEO, Ron Chapman, believes this number will continue to increase in the coming decade.
Mr Chapman began his career in the industry in 1966 as Public Relations Officer of the Chesney Caravan Group and said Australia's love for caravanning and camping grew from the first Queensland Supershow held in 1968.
"The first two shows were very basic and were held on the lower carpark of Toombul Shopping Town, now known as Toombul Shopping Centre, with an estimated attendance of 2,000 – 3,000 show-goers over three days," said Mr Chapman.
"Over the past 50 years the Supershow has grown in popularity with more exhibitors getting involved and more consumers choosing to invest in caravan and camping holidays."
Tourism Research Australia data shows Australia's international caravan and camping visitor economy is also on the rise, with results indicating that more than 377,000 international visitors chose to take a caravan and camping holiday within the 12 months prior to June 2017 financial year.
This high interest from both domestic and international visitors is reflected in the Australian caravanning industry's continued efforts to provide high quality products and services, helping avid campers and caravanners travel and holiday in style.
Cub Camper's Founder, Roger Fagan, says these needs from consumers has had a major impact upon the manufacturing standards for recreational vehicles over the past five decades. 
"Australian manufacturing has grown to be more innovative with computer machining and technology, meaning we can meet the needs of consumers in a timely and cost-effective manner for a complex model," said Mr Fagan.
"In 1968, the first Cub comprised of a box trailer and tarp and took around nine hours to manufacture, whereas today it can take up to 150 hours to manufacture an intricate camper with additions such as electrics, modern day comforts and equipment to ease set up and pack down.
"While many factors have changed over the past 50 years, consumers can still count on good quality products, good re-sale value and great customer service from Australian manufacturers."
Ron Chapman agrees with Mr Fagan, and believes the industry will continue to thrive as consumers take caravanning and camping to the next level.
"Having spent 50 years in the industry, each year I see something new and exciting that just makes holidaying so much easier," he said. "Caravanning and camping provides families with a great and affordable travel option, I believe there's going to be a lot more innovation presented in the decades to come."
Caravanning Queensland and Cub Campers are celebrating their milestone birthdays together by giving away the largest show prize Australia has seen from an industry expo at the 2018 Supershow; a one-of-a-kind, 50th anniversary Cub Camper Trailer and a Volkswagen V6 Turbo Diesel Amarok with a total value of more than $100,000 RRP.
Caravanning Queensland's 50th annual Caravan, Camping and Touring Supershow is on from

June 6-11

at the Brisbane Showgrounds which will be filled with more than 900 caravans, camper trailers and motorhome models as well as accessories, providing the most comprehensive recreational display for travellers.