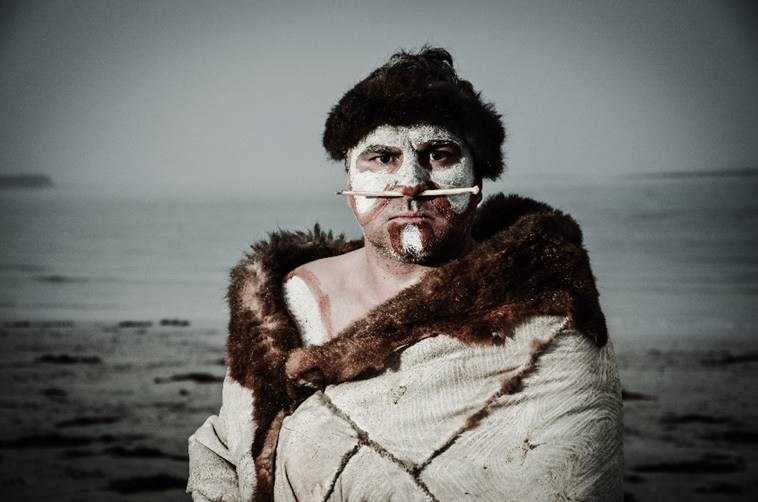 Today, new online course How to Reconnect the Disconnection with Wayapa® launches, which merges 80,000 year old Aboriginal wisdom with digital technology, offering a world first wellness practice focussed on taking care of the Earth as the starting point for healing.
The online course is based upon established wellness practice Wayapa Wuurrk®, the only known indigenous-based wellness discipline that is certified by the International Institute for Complementary Therapists.
48 licensed practitioners now deliver Wayapa® workshops and training sessions across Australia as the demand grows for Australian-based wellness practices, similar to the popularity of Eastern-based practices like Yoga and Tai Chi.
With thousands of people accessing the benefits of Wayapa's earth mindfulness, narrative meditation and movement across schools, government and prisons, Wayapa founders have a good understanding of the reason the practice is exploding in popularity.
"So many people, both Aboriginal and non-Aboriginal, feel disconnected, which manifests itself into binge watching TV shows, drinking and eating too much and other addictions.
"We're noticing individuals feeling helpless and out of control and often choosing self-destructive behaviour because at least it numbs them for a little while.
"Wayapa is about creating a lifestyle to keep you connected and well, it's not just a practice that is done 25 minutes a day. It's about connecting our wellbeing with that of our environment...living in harmony, just like it was done for 80,000 years by our ancestors.
"Indigenous people refer to the planet as Mother Earth for the very important reason that she sustains us, providing us with every possible thing that we need to live.
"When we stop having a relationship with the planet, we cut ourselves off from the Connection that sustains us," says Jamie Thomas, Director and Co-founder at Wayapa®. 
Connecting with the environment is the key to this practice. Each movement, visualisation or meditation is based on 14 elements which include sun and moon, tree and wind.
The online course, How to Reconnect the Disconnection with Wayapa®, can be purchased for $99 and can be accessed online here.


Wayapa Wuurrk
Wayapa Wuurrk® which translated means "Connect Country" in the language of the Gunditjmara & Gunnai Peoples respectively, provides programs based on a contemporary version of traditional culture and knowledge – Respecting Country, Culture and Community.
Wayapa® is the first formalised wellness and connection practice based on indigenous wisdom and philosophies. It was established to share Indigenous knowledge to create a better, healthier, more connected world.
https://www.youtube.com/watch?v=7KY6ncET7zg
Jamie Marloo Thomas biography
Jamie Marloo Thomas is a respected senior cultural knowledge-holder for his Peek Whurrung Gunditjmara and GunnaiKurnai communities. Together with his partner Sara Jones, in 2013 he founded Wayapa Wuurrk P/L, which translates into "Connect Country", to provide an Indigenous alternative in the emerging Wellness Industry.
Combining 23 years of vast professional experience in men's health, wellbeing, Drug and Alcohol Support, Family Violence Prevention, Indigenous Youth Mentoring, Cultural Heritage and Ancestral Remains Repatriation, with his personal connection practice rooted in Aboriginal Dance and Ceremony, Jamie created Wayapa® in consultation with Elders and community. Wayapa® is an Indigenous Wellness & Earth Connection Practice that focuses on healing the planet as the starting point for healing and taking care of ourselves.
Ultimately Jamie's work is about helping people reconnect to Earth, Spirit and their true selves, so they can experience the wellness secrets that Indigenous people have known for 80,000 years that are embedded in taking care of Country.
Jamie also holds a Post Graduate Certificate in Family Therapy from Latrobe University and has been culturally mentoring Aboriginal boys for over 20 years, which he continues to do through the Wayapa Wuurrk Aboriginal Wellness Foundation.
Photo credit: Tiffany Garvie