Written by

Jason Brouwers, Managing Director - Commercial Sales, Cisco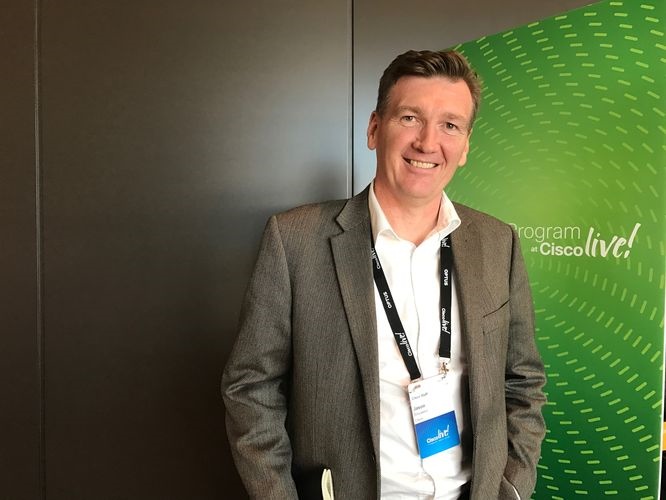 You've seen and read about the benefits digitisation can deliver to your business, but your initial research has shown that you can't simply install generic software and watch your business become more modern, agile and competitive.
In fact, your business must overcome a series of barriers and transform itself before genuinely becoming digitally enabled.
First things first


You need to change your culture, approach and technologies to place digitisation at the core of your business model.
The far-reaching change associated with this approach may not be easy to implement. For example, you may encounter resistance from longer-term employees used to doing things in a certain way. However, taking the steps required to embrace digitisation will enable your business to connect people, process data and things to provide intelligence and actionable insights.
Considerable financial and productivity benefits


Embracing digitisation can unlock a range of benefits for small to medium businesses, according to analysts such as PwC and Deloitte. Collectively, these include billions of dollars of private sector output, while individual businesses that lead in embracing digitisation can grow revenue, create jobs, export products and services and innovate at rates considerably faster than their less advanced rivals.
Furthermore, each step a business takes on its digitisation journey delivers measurable benefits, such as revenue increases, growth in customer base and team expansion.
Better decision-making and streamlined processes


Digital insights and intelligence will inform decision-making that delivers positive outcomes for your business, such as streamlining and accelerating processes while increasing productivity by reallocating employees to higher-value work.
Collaboration and connection, anytime, anywhere


Those already harnessing the advantages of digitisation are enabling employees to connect while on the move or out at branch locations or sites. They are also enabling employees to work with colleagues anytime from anywhere, coordinate and complete activities with extended project teams, meet online with customers and vendors, and compute securely with business and custom applications.
The dangers of a 'head in-the-sand' approach


A lack of understanding among the small to medium business sector has demonstrated a reluctance to deploy transformative technologies despite the rich productivity rewards they offer. A recent Cisco survey revealed that only a low share of small to medium businesses in Australia are properly harnessing true telecommuting technology and considerably less than half have the technology to allow employees to undertake remote working.
You may be tempted to put digitisation in the 'too hard' basket, but you face losing market share and relevance to competitors that have embraced digitisation.
Take advantage of a tailored 'set-and-forget' solution


Cisco Start offers a range of enterprise-level technologies to enable small to medium-sized businesses like yours to embrace digitisation without over complicating things. For connection, these include wireless, network management, switching and routing tool products; for collaboration, next-generation meeting and calling products; and for unified computing, powerful servers.
The final word


The advice for small to medium businesses, such as yours, is clear. Embracing digitisation to remove communication barriers between people, improve collaboration (which improves the quality of inputs and ultimately delivers better decision-making) and accelerate business delivers measurable benefits. You can provide a better experience for your customers, engage your internal team more effectively while improving productivity and meeting the challenges of a fast-moving market.
Bio: Jason Brouwers is the Managing Director of Commercial Sales at Cisco Australia and New Zealand with a career spanning 17 years with the world leading IT company. Jason's roles have included direct sales and management, as well as heading up the vendor's ecosystem as director of the Partner Business Group.