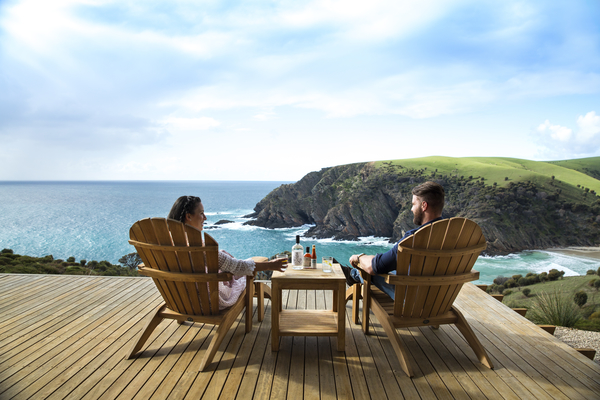 South Australia has launched its latest global tourism campaign, celebrating the best of South Australia's unspoilt nature, premium food and drink and unique experiences.
Featuring music from the latest album from South Australia's much loved hip-hop band, The Hilltop Hoods, viewers are taken 'higher' from the State's contemporary city centre to pristine Kangaroo Island, the rugged Flinders Ranges and through its many stunning wine regions.
The new campaign showcases the beauty of South Australia, promoting Adelaide as the vibrant and authentic destination that it is, and as a gateway to Australia and the State's wider regions.
A key theme within the campaign demonstrates the diversity and proximity of unique, sought-after experiences on offer across the State, reinforcing that there is so much, so close to Adelaide and it's all there for visitors to enjoy.
The advertisement also features well-known local South Australian personalities and key culinary entities such as Poh Ling Yeow, Andre Ursini and Lachlan Colwill as well as producers, local fashion labels and businesses.
The new campaign is the evolution of the acclaimed Kangaroo Island Let Yourself Go, Barossa Be Consumed and Adelaide Breathe ads, which created a splash in the market through bold, metaphoric, emotive campaigns led graphically and musically to inspire people to consider travel to South Australia.
The campaign will be featured on national television in the key markets of Sydney, Melbourne, Brisbane and Adelaide, and will be marketed digitally online and through social media to international markets, commencing early this month.
With 17 variants, the advertisements aired intrastate focus on particular South Australian regions, taking viewers to iconic regions such as the Eyre Peninsula, the Limestone Coast and along the Murray River to name a few. Those shown outside of South Australia feature a compilation of the "best of" the State.
South Australia's latest ad campaign can be viewed by visiting southaustralia.com.

For holidays in South Australia visit Auzzi Travel