Written by

News Feature Team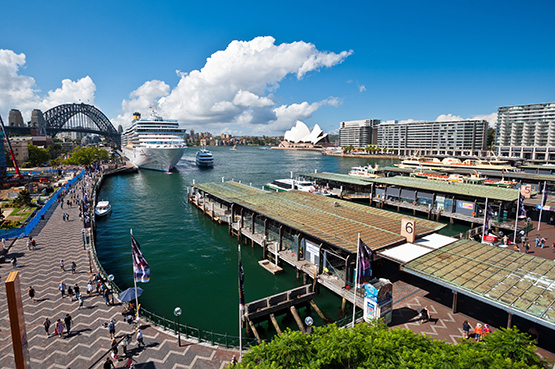 When undertaking a journey across Australia, the beautiful and thriving city of Sydney is bound to be near the top of anyone's "must visit" list. There is a vast amount of culture and things to do in Sydney, which combined with its visually striking sights makes it one of the top cities in the world for tourism. If you are travelling on a budget, the prospect of a Sydney visit may seem daunting due to the perceived expensive nature of the city. While it is true that this urban environment does come with higher price tags for certain things, it is entirely possible to have a fine time in this great Sydney without blowing past your budget. As a budget traveller, don't rule out Sydney as a place to park your
campervan hire
for a day of great culture, food, and views.
If you want to do Sydney on a budget, make sure to keep the following activities in mind:
The Art Gallery Of New South Wales
Not only is this one of the world's best designed galleries featuring a wide selection of diverse exhibits and pieces, but admittance is absolutely free. It is easy to spend an entire say strolling the lush gallery wings, and everyone from Monet to Ruebens is featured at different points in the gallery. Needless to say, the gallery of NSW is an absolute must for the budget traveller.
The Museum Of Contemporary Art
Also featuring budget-friendly free admission, the MCA features Australian artists including Aboriginal works. The Aboriginal section will give you a great feel for the history of the island, while the contemporary exhibitions feature some truly innovative modernist works. The layout and design of this museum is very welcoming and aesthetically pleasing, making for an all-around pleasant gallery experience.
The Beach!
Sydney is the perfect beach city, offering an abundance of sunny days and a wide number of famous beaches to visit. All of the beaches are fully open to the public and free, so you don't have to shell out a dime to enjoy a nice beach day. Just some of the best beaches to check out are Bondi, Coogee, Bronte, and Watson's Bay.
Hiking
Sydney's surrounding harbours and coastal cliffs offer an abundance of hiking possibilities. You can roam the coast away from the city beaches in order to witness breathtaking ocean views and clear blue skies. Of course, none of the various routes are charged so you won't have to spend any money for a truly unforgettable nature walk.
Sushi Trains
If you love sushi and are on a budget, then you will be pleased to know that the famous sushi trains located all over the city offer some of the cheapest dining around. This is quality sushi served on a rotating conveyer belt, and you can make your selections as the delicious goods make their way past you. At between $10 and $20 per meal, sticking with sushi will certainly not break the bank.
Contrary to popular belief, Sydney is not a budget traveller's nightmare. So keep it on your "must do" list for your Australian journey.