Written by

News Feature Team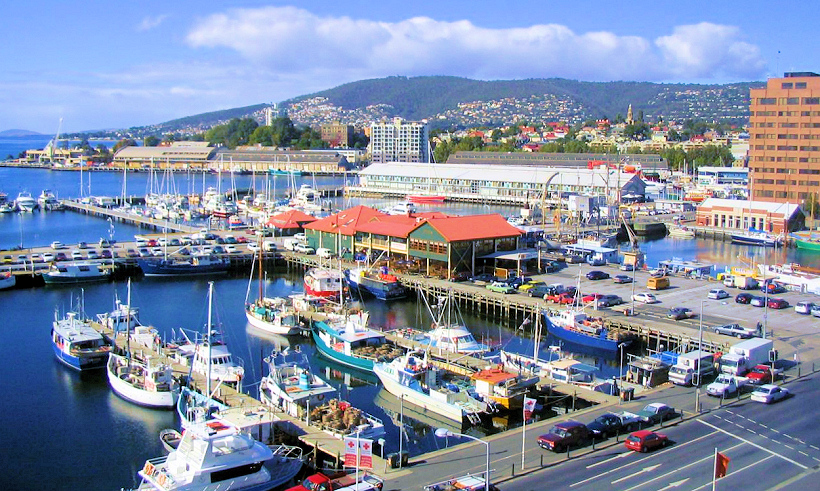 If you're looking to get closer to the heart of Australia's history then a stop in Hobart will be well worth your time. Anyone pulling their
camper van hire
into this historic region will find amazing convict history, top shelf modern and classic art, unbelievable nature, and the area's award winning whiskey in full abundance. This small but bustling city boasts a perfect mix of historic charm and pristine modern architecture that provides the best of both worlds for your stay. The well-preserved colonial section alone is well worth the visit, allowing you to wander the cobblestone streets as if you have found yourself in a different century. There is also a hip, creative element to Hobart including many creative minded individuals who live and work here, which makes for an abundance of galleries and a plethora of hip bars and restaurants.
If this is your first time in this eclectic and lively town, then make sure you check out these top five things to see when in the area.
Museum of Old and New Art (MONA)
A gorgeous ferry ride across the water will bring you to the Museum of Old and New Art. This pristine and well-designed museum is daringly curated and privately owned, featuring a plethora of cutting edge modern art. There are many different exhibits and showpieces, so make sure to check the schedule ahead of time so you can plan your perfect day at the MONA. The museum has a strong focus on local artists, many of whom you will be experiencing for the first time. There is also an abundance of indigenous art and other classic crafts, making for the perfect balance between the old and new. 
Salamanca Market
A great place to get a taste of the local culture is in the cafes and shops of the Salamanca market. This market is home to a vast array of funky boutiques, local crafts, great food and coffee, jewelry, rare books, produce, and much, much more. On the weekend this market is a lively and bustling epicenter where you can really get to know the local culture. Hobart is known as a laid back and friendly place, and chances are you will find yourself in conversation with some locals over a beer or a coffee at the market. So if terrific food, coffee, booze, shopping, and a taste of the lively and eccentric local culture sound good to you, then make sure you hit the market during your time in Hobart.
Convict History

Australia has one of the most unique and fascinating histories of any major nation, and in Hobart you will find yourself right in the heart of it. There are many different ways to learn about the culture, with the most popular being a trip to the Tasman Peninsula. Here you can take a gripping tour of the imposing walls and structures and also learn about the complete history of the convicts in the region. Another great spot is Richmond, where you can see the world through the eyes of the continent's original convict settlers.
Whiskey Bars

Tasmania is well known as the home to some of the world's finest whiskey, and you can find out for yourself in one the many whiskey bars in the Hobart area. There are also a number of tours of local distilleries that are highly recommended. Even if you aren't into whiskey, it is nice to kick back with a beer or wine in one of these laid back establishments and engage in some conversation with locals and fellow travelers.
Some suggestions for bars to visit are the world famous Sullivan's Cove Whiskey Bar, local favorite Small Fry, or Frank on the waterfront. The best distilleries to tour would be Nant Whisky Cellar or Lark Cellar Door. Both tours offer free samples plus the opportunity to purchase bottles in bulk. Just make sure not to operate your camper van hire after consuming the local whiskey.
Bruny Island
Just a short ferry ride away from Hobart lies Bruny Island, which is home to a wide array of great food and drink. You can have an ice cream at the world famous Tasmanian House of Whiskey or sample and buy rare cheeses at Bruny Island Cheese Co. If you're in the mood for oysters, then by all means hit up Get Shucked. It is also recommended that you try the rare and fine wines at Bruny Island Premium Wines.
It will be easy to see why Hobart is one of Tasmania's top destinations, featuring rich history, great food, and a thriving creative scene. No camper van hire trip through Tasmania is complete without a stop in Hobart, and there are enough activities, nature, and local colour here to keep you occupies for days.