Written by

News Feature Team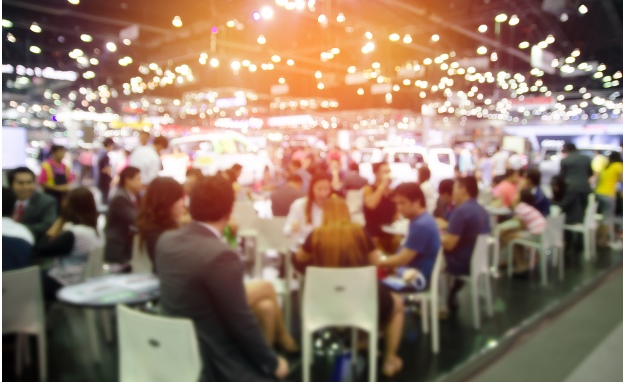 Are you someone who is new to organising corporate events, or simply just someone who isn't looking to organise a boring event, much like the ones you have attended in the past? If so, this article was written for you. It is no surprise that corporate events can often be a drag, or something that you are simply obliged to attend.
If you are planning a corporate event of your own, the time to get creative is now.
In this guide to organising the perfect corporate event, we will school you on ways in which you can create a memorable, fun and enjoyable event for all your colleagues and guests. Read on to find out more!
1. Why Not Make It An Entire Experience For Your Guests?
Some of the best Melbourne serviced apartments host corporate events that don't just end in a conference room or ballroom. In fact, some of the best corporate events we have ever been to are ones that include lodging options for both guests and yourselves.
Instead of having an event that starts at 9am and ends at 9pm, why not bring your colleagues and guests on a whirlwind adventure by renting serviced apartments for everyone to stay at during the event? This is a fantastic way to get both yourselves and your colleagues in a great mood, and ensure that everyone is well rested and relaxed during the entire course of events.
2. Create An Events Team
Let's be real, one person can't do it all. This is why an events team is so crucial to planning a fantastic corporate event. If you don't already have an events team, the time has come for you to muster up a fantastic bunch of people in your organisation who really know how to throw a party.
Choose people who have an array of different skills from across the company.
Your team can assist you with everything from budgets to invitations and even that dreaded cleaning up after your event ends. Many hands make light work and having a reliable team behind you can really help you get things done a lot quicker.
3. Find The Perfect Venue
Nothing is worse than yet another corporate event that is hosted in a convention center or a hotel ballroom. It's time to get a little more creative when choosing the perfect venue for your corporate event. You will want to look for a venue that can handle the number of guests you are going to have, has great facilities, is in a fantastic location, and most of all, a venue that excites and impresses your colleagues. Some great ideas include Waterfront Restaurants, Poolside venues or even breweries.
4. Stay Organised With Your Agenda
There is nothing worse than an event that seems all over the place.
Is your event going to have an opening ceremony? Is there a set time for dinner to be served? Ensuring that everything goes to plan is essential. This is achieved by having everything organised, pre-planned and scheduled way ahead of time. Ensuring that everything runs smoothly helps avoid empty spaces of time where guests and colleagues can be left bored and unstimulated.
5. Get Creative With Entertainment
Keep your colleagues entertained with simple yet effective ideas such as hired photo booths, jukeboxes, DJs or anything else that they can get involved in and have fun with. The secret to everyone leaving with a smile on their faces is fantastic entertainment. Keeping your guests happy and entertained doesn't have to be costly, but will reap you a heap of benefits in the long run.
6. Don't Forget The Cake
Last but not least, just because this is a corporate event doesn't mean that guests and colleagues shouldn't be given a little something to take home with them. What is more perfect than ending an event with a dessert table, or mini boxes of cake for everyone to bring home? Everyone loves cake, and everyone will absolutely love your event for having it! It is these little touches that really put a smile on everyone's faces.
With these handy tips on organising the perfect corporate event, your next event is sure to be an absolute hit with everyone in the company.