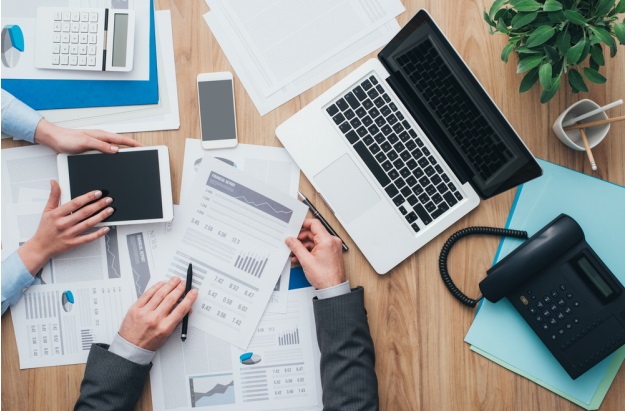 If you plan to start a business or you already have a running business, one of the most crucial factors to consider is the bookkeeping. Many businesses fail due to poor cash flow management and to avoid the same eventuality, you need to embrace the best accounting practices for your venture.  While many small business owners try to save money by doing their books, failure is always the most probable outcome in such attempts. Hiring an in-house accountant is also an option but as a small business owner, you are better off outsourcing your accounting needs as this will save you lots of money.
Proper small business accounting will not only help keep your business afloat but also gives you a competitive edge in the market. In this article, you will learn how outsourced accounting will save your business money. Keep reading.


1. Pay For Services Offered Only
When working with outsourced accountants or accounting firm, you will not have to worry about increasing costs in the payroll. These professionals offer accounting solutions for your business which you pay for but they are not pensionable nor do they qualify for insurance and medical benefits from your budget.   You only pay for the accounting and bookkeeping services offered as agreed in a contract and this saves you a lot of money.


2. Lower Cost Of Overheads
Outsourced accounting services work remotely and this means you don't have to worry about increasing your office space. Whether you are a work-from-home business or an established firm in the city, you will liaise virtually with your accountant to guarantee your books are up-to-date.
The advent of cutting-edge communication technology facilitates correspondence between your company and the outsourced accountant without the need to rent extra office space, pay for electricity and office maintenance. If you hire an in-house accountant, you will have to pay for these overheads from your budget.


3. No Cost Of Hiring And Training In-House Accountants
Outsourced small business accounting saves you a lot of money which would have otherwise gone to the recruitment and hiring of staff. If you outsource your accounting and bookkeeping processes to a reliable firm, it means you don't have to worry about hiring and training new employees. The money you save can then go to improving other operations.


4. Comprehensive Accounting Services
If you outsource your company's accounting processes to an established provider, you will enjoy comprehensive solutions in one package. The best accounting firms have experts in multiple accounting areas including taxes, business startups, auditing, mergers, financial strategies, and other critical areas. You will not have to hire several accountants to tackle different aspects of your company's bookkeeping processes.


5. More Input Translates To Cost-Savings
When employees join a company, they start with gusto but with time, they gradually become part of the company's culture. It is not easy to get the best out of your accounting team after they have spent time in your business.
It is thus advisable to use a fresh pair of eyes to look at your books through outsourcing.  These professionals bring in their A-game to guarantee the best satisfaction for the client. Through such input, it is easy to identify wastage, point out cost-cutting measures and help your business tax claim refunds.


6. Improved Efficiency in Accounting Processes
Your in-house accountants might not favor digitalizing the processes in your business because this leads to less work for them. However, an outsourced accountant must recommend such strategies in a bid to save your business money.  
Outsourcing your accounting processes will save you a lot of money in the long run. It is also a great strategy to give your business a competitive edge, avoid legal problems in taxation and enjoy holistic and objective accounting assistance.