Written by Anna Melnikova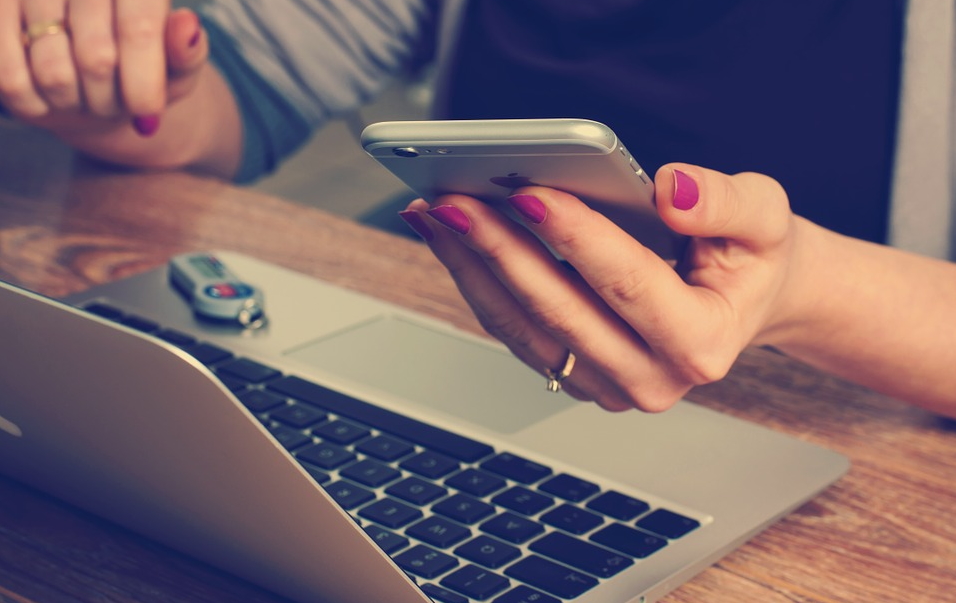 The first land-based gambling house in Germany was opened in 1771 in the city of Wiesbaden, which is the capital of the state of Hesse. This is not only one of the oldest land-based casinos but also one of the top 10 casinos in Europe. In this casino, visitors can enjoy standard gambling games: American roulette, blackjack, poker, etc. In the twentieth century, slot machines appeared in casinos. Current online sports betting also is highly developed in Germany nowadays. However, it has not been totally legal till recent laws.
How much is spent on German sports betting and casino
There are more men than women among the fans of casino. Almost one in six adults, about 10 million people in total, play casino. Five million people play regularly, another five from time to time. In total, the number of players is 12.12% of the total population of Germany.
The turnover of the German casino industry in 2016 was €11.9 billion. In total, there are 302,800 vending machines, which are located in 900 locations. A quarter of vending machines (27.6%) are located in restaurants, bars, and eateries. On average, a player spends between €5 and €15 per hour.
Who gambles in the casino?
Germans are gambling enthusiasts, this is damaged by the results of a survey by the INSA sociological institute. The study was conducted in December 2017, with 1,566 participants. 54% reported that they already had experience playing casino. Among them, there were more men – 63% than women-45%.
Among women who took part in the survey, 52% reported that they had never played slot machines, and only 34% of men also do not have such casino experience.
Why do Germans like playing casino?
One in two respondents (54%) said that they gamble in the hope of winning, enjoying various bonuses and free spins. 36% play casino because they enjoy the game, 24% are casino gamblers out of boredom or to distract themselves. For 6%, social contacts are important.
In October 2020, Germany begins a new stage of regulation of online gambling, lotteries, and sports betting on the territory of the state. The country is entering a casino transition period that prepares bookmakers and gambling operators for the introduction of a New Treaty on Gambling taken by the German Interstate Treaty on Gambling— ISTG 2021. Below we talk in detail about this gambling law related to October news and its consequences for online gambling operators and players. In short, restrictions against illegal gambling will be strengthened. 
Pros and cons of casino betting in Germany
Currently, the main drawback regarding casino betting is a tax of 5% of any bet amount. Obviously, this condition is met with negativity from bookmakers and players. And operators who want to keep casino customers are forced to soften the requirements, sacrificing their own funds. Individual German bookmakers independently pay tax on lost user bets. Bettors list the penalties from the entered bets. All this reduces the level of negativity.
Some bookmakers impose restrictions on the odds. Thus, the popular casino Bwin, which has a license to work on German lands, does not accept bets with multipliers below 1.06 from local citizens.
The advantages include a deep approach to business. The best bookmakers in Germany are ready to offer not only bets on traditional or virtual sports but also other products. This includes casinos (including live), slot machines, and so on. The bettor gets a full range of all kinds of entertainment. This fact attracts players from other countries, where all these options are simply prohibited.
The presence of a license at the casino is the main advantage and quality indicator. Players can be sure that their accounts will not be blocked for unexplained reasons. Like any German product, casino betting in this country is reliable.
In Germany, gambling is a state matter, so a single law on regulation should be adopted in all federal states. Now the main reason for the disagreement of lawmakers is that some strongly support the introduction of a licensing procedure for online casinos and poker, while the others want to maintain the online ban. October 2020 law represents a compromise: although it provides licenses for almost all types of online games, the conditions for getting these licenses will be even more stringent to restrict all illegal sites.
Which sport in Germany is best covered?
Football is highly appreciated. The local Bundesliga is one of the major leagues in Europe and the world. For a while, the German Championship was considered the most productive national championship in Europe. If you take the results of meetings, then in almost every round you can be more or less calm only for Bayern Munich, the rest of the matches, as a rule, are quite unpredictable. In Germany, an outsider can easily beat the favorite, so sometimes experienced betters catch excellent odds on underdogs. Biathlon is popular as well as horse racing.
What can the account be blocked for?
Such actions can not be considered as legal: multi-accounting, bonus hunting, improbable information in the profile.
German sports betting and online gambling regulations
We must not forget that Germany consists of 16 states and the land authorities have considerable weight in the legislative activity of the country. And so the northern state of Schleswig-Holstein went against the trend and allowed private bookmakers to buy licenses. Concerned about such high-handedness, the central authorities abolished the laws of the local government of Schleswig - Holstein but did not dare to take away the casino licenses, so in Schleswig -Holstein private owners have been licensed and working in a legal way since then.
Since 1980, the states have imposed taxes on gaming business revenues and regulated them. But the central government strictly ensures that the states do not allow themselves to think freely. The casino tax can reach up to 80%, with more than half of the budget of the land government and only 5% of the budget of the central government, which makes the former a more interested party. Bettors and fans of other gambling games are waiting for an agreement from the state that would liberalize the laws of the industry and allow free competition to improve the casino business environment. In the meantime, the player on the bets pays a tax of 5% of the winning amount in case of victory, in case of defeat, this is done by the bookie.
Since January 1, 2008, the punishing sword of justice has been hanging over the entire private gambling industry in Germany. No casino, poker rooms with spins, nor other forms of online gaming, as well as all forms of online betting, could now legally exist on federal land in private hands. All monopoly rights were given to state-owned companies, such as Oddset, which back in 2006 was the sponsor of the World Cup in Germany and looked with displeasure at the attempts of private bookmakers. Numerous lawsuits from offended German firms followed, not only in their own courts but also in high European ones.
In 2011, the first State Agreement on gambling was signed in Germany, signed by the authorities of 16 federal states. The document contained the main legal requirements for the organization of all types of gambling, lotteries, and betting services. The main achievement of this agreement was the possibility of entering the market of non-state companies that received a license. However, only a limited number of casino providers — no more than 20-could get permission to operate in Germany.
The first application for licenses was made in 2012, since 2014, lawsuits began from the losers (who did not receive licenses), market participants. The issue of obtaining permits hung, most gambling and betting companies continued to work without a license but in compliance with additional requirements of the state.
In 2015, the issuance of documents was suspended and the market was again open to suppliers with any license. A second edition of the Treaty was proposed in 2018 but went unnoticed, all federal states were made to ratify it. The last news related to January 1, 2020, claimed that the Third Amendment to the State Treaty entered into force. But in April of the same year, these laws were canceled due to complaints about the lack of transparency of the licensing process.
In October 2020, the news claimed that the German Interstate Treaty presented online gambling law. The current process of amendment is going on. Completely this gambling law is due to enter into force in July 2021. It may bring 100% of toleration into online gambling, providing a toleration policy for online casino.
Features of state regulation of gambling in Germany
For the first time, with the news related to October 2020 onwards the gaming market may be fully open to international sites: operators applying for a license do not have to be located in Germany but around the world. News says it is enough for operators to name an authorized person and present documents and evidence of registration by foreign authorities.
Another most significant amendment includes lifting the ban on online poker and online slot machines (and to some extent online casinos). There may be a toleration policy regarding online casino.
According to the news, the new version of Germany online casino assumes more security for players. First, all licensed operators must deposit at least 5 million euros and store players ' funds separately. If the case goes to bankruptcy, the affected players will have the opportunity to recover funds. Secondly, individual protection measures are introduced separately:
* all logins and bids will be controlled centrally;
* no ability to place bets on different sites at the same time;
* limits for free spins;
* a deposit limit of 1 000 euros for poker and other casino games. Now a limit for deposit per month will be 1 000, it is introduced for one player (for all operators);
* the site must have a "panic" button set up to block the player voluntarily;
* poker and slots products must be in the German language;
* licensing restrictions;
* special requirements for virtual slots and toleration of slots.
Advertising of gambling and sports betting will be allowed for operators with certain restrictions. In particular, advertising should not be directed at minors and should not be presented as a means of solving financial problems. The restrictions also include a ban on broadcasting and online advertising from 6 am to 9 pm.
Pros and cons of new regulations for players
With the news about the law for casino games, Germany online casino and online poker will be subject to mandatory minimum bet limits. Also, there will be a maximum limit on the amount of money a player can have in the game as well as limits for free spins.
Multi-tabling will be prohibited, but poker rooms will have the option to change this at their discretion. In these cases, poker players will be able to play at a maximum of 4 tablets in table games.
As in the UK, German operators will only be able to advertise their products at certain times. According to the new agreement, commercials can not be shown from 6 am to 9 pm.
For slots, the maximum bet per spin is €1. Also, the autoplay settings of slots will be disabled, and the duration of the spins must be at least 5 seconds. These and other regulations about spins, free spins are included in the new law. At the same time, a deposit limit will be 1 000 euro.
Starting from October 2020, all casino games and in particular online poker in Germany will move from the status of the grey market to the legal one, which will undoubtedly have a positive impact on the development of online gambling in the country. However, German poker players will be subject to some unusual gaming restrictions that do not currently apply to them.
If you would like to know more about online sports betting, make sure to visit the website: online casino best where you can discover all about online casino games and forms of online gambling.