Written by NewsServices.com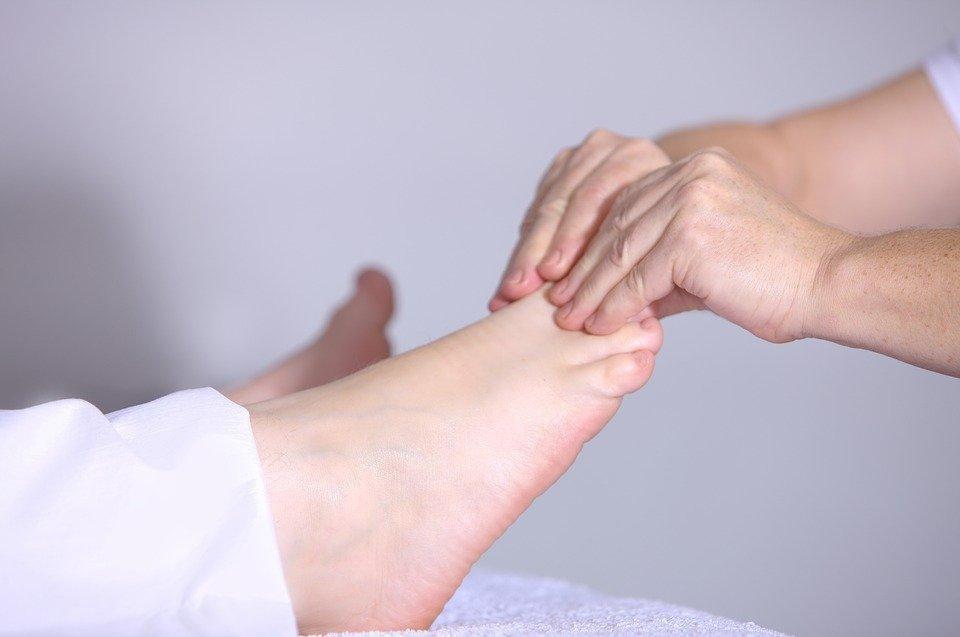 Most people make the common misconception of thinking that foot pain is normal. While your feet may hurt for a while after wearing heels or after being stuffed in tight shoes, constant foot discomfort requires help. The reason behind this is a lack of awareness. People don't really know where to go for help if they experience foot problems.
It helps to know that there are doctors who specialize in treating an array of foot related issues. There are many podiatrists who can help you alleviate foot pain (like The Feet People in Brisbane). They treat a variety of ailments with PACT, wart therapy, strapping, dry needling and diabetic foot assessment.
Here are 6 signs that indicate you need to see a podiatrist.
Numbness or Swelling on one Foot
Our feet are constantly on the run, so it's normal that you experience occasional pain. But if you notice numbness or sudden swelling, especially in one foot, that too without plausible cause, it is a sign that you need to excavate the reason behind it.
Numbness is usually indicative of a lack of blood supply to that area or nerve damage. Either way, it is advised that you visit a podiatrist who will then advise appropriate corrective action.
Prolonged Heel Pain
Unless you wore really uncomfortable shoes, prolonged heel pain is cause for alarm. It definitely indicates that you need to visit a podiatrist. Heel pain at the bottom of the heel may be due to plantar fasciitis, and pain at the back of the heel may be a result of Achilles tendinitis.
Your podiatrist will conduct an x-ray, examine your foot and prescribe remedial action. Shockwave therapy is a non-invasive treatment that helps alleviate foot and leg conditions like plantar fasciitis and Achilles tendinopathy. Shockwave therapy mitigates pain and helps relieve trigger points.
Joint Pain
If you experience joint pain in the foot or ankle, over-the-counter medicine might mitigate the pain temporarily, but you need to see a foot specialist to excavate and treat the root cause. A podiatrist will examine your foot and devise a long-term plan to curb the problem that is the core.
Joint pain can hamper mobility, so you need to consult an expert. They may recommend changes in lifestyle that will help curb the problem before it exacerbates. They may also recommend custom orthotics that support tired muscles and joints as well as reduce strain on injured structures.
Nail Fungus
Regular application of nail colour and other spa treatments may make you susceptible to toenail fungus. If left untreated, your nails will become thick and discoloured. Nail fungus can also then spread to other nails, accelerating the problem.
Severe nail fungus can get painful, so it is best to visit a podiatrist timely. A podiatrist will recommend Photodynamic Antimicrobial Therapy (PACT)—a pain-free treatment that uses light with photosensitive agents to successfully destroy any fungal infection without disturbing other nails. This is a safe and effective treatment that can save you from contagious nail fungus problems.
Warts
Warts on the foot are a result of an infection with HPV in the outermost layer of the skin on any weight-bearing area of the foot. Warts appear as a small growth with a rough texture. While they can appear anywhere on the body, plantar warts (warts on the foot) are fairly common.
Your podiatrist will likely advise a variety of treatment plants including swift wart therapy. Swift wart therapy is a safe and effective way to get rid of this problem at the core without the need for anaesthetics, dressing, or post-treatment pain.
If you have Diabetes
People who have Type 1 or Type 2 diabetes are at a higher risk of foot problems like nerve damage and infection. This is why it is advised to schedule regular checkups with a podiatrist at least twice every year. A podiatrist will examine your foot and cater to any issues before they worsen.
Most podiatrists offer diabetic foot assessment that is very useful for diabetes patients. A diabetic foot assessment covers many areas, including diabetic foot risk status calculation, diagnosis, and treatment for nail conditions like corns, wound management, and much more.
Happy Feet
It is just as important to take care of your feet as any other part of your body. Happy and healthy feet will ensure overall health and mental well-being. Foot problems can impede mobility, and when you have the chance to seek help, do not delay! If you experience any of the signs above, schedule an appointment with a podiatrist right away.