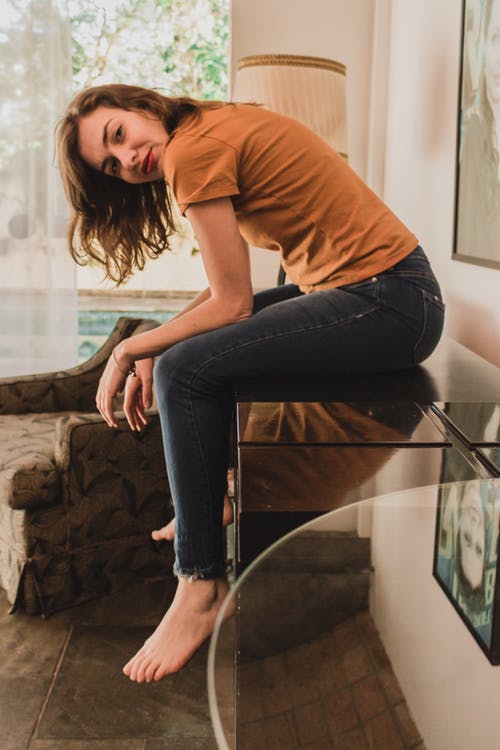 Childbirth and physical changes of having a baby are demanding, but mental pressure isn't to be neglected either. Don't be surprised if you feel blue, moody and low after your baby comes. It's a lot to take in—adjusting to your new life, new body and a child, but you also need to cope with exhaustion and a lack of sleep. The stress of childbirth often culminates in low self-esteem, but there are things you can do to go back to being your fabulous self!
Go outside
It's amazing what fresh air can do for your mental state. A light walk can often boost your confidence, lift your mood and fill you up with new energy. This is an activity that you can share with your baby and reap many benefits for both of you.
Hang out with friends
If you're stuck at home all day, being a mom can be very lonely. So, when you feel blue and down, invite some friends over, meet other parents at mommy-and-me groups or catch up with your old pals over a cup of coffee. This will not only give you a chance to chat with someone else besides your partner but also share concerns with people in a similar situation.
Have some alone-time
Let your partner take care of the baby while they are free and available while you catch your breath and reconnect with yourself. This is a win-win situation because your partner needs one-on-one with the baby while you relax. Schedule some time during the day and dedicate it to pampering yourself. A long bubble bath, a relaxing movie or a light jog are oftentimes all you need to unwind and feel great about yourself.
Dedicate time to your partner
New mothers never want to leave their baby's side, but it's very important to stay close to your partner and have fun with them. Grandparents would gladly act as babysitters and dote their little precious bundles of joy while you and your partner go out, grab dinner, see a movie and have a romantic date. It doesn't have to be anything big. It's just a nice opportunity to be alone, remind yourselves how much you love and need each other and why you wanted to start a family in the first place.
Focus on your best features
Pregnancy will undoubtedly add some lumps and stretches to your body, but these scars are meant to be worn with pride. Be proud of your creation and be proud of your body that allowed you to become a mother. And don't focus that much on the negatives. Maybe your best feature was your eyes and not your booty all along! In case you can't let go of your imperfections, you can consult with a surgeon. You can find amazing clinics for cosmetic surgery in Sydney where you can book your consultations. Talk with an experienced surgeon will make things a lot clearer and allow you to make the right choice when it comes to your procedures. Breast lifts are often the most requested with new mothers!
Invest in clothing you like
There's no easier way to boost your mood than with some shopping. Pick items that will enhance your silhouette and that make you feel comfortable and beautiful. A good pair of fitted jeans can do wonders for your self-esteem and make you look amazing! Plus, they go with absolutely anything!
Best advice you'll get: sleep when your baby sleeps. Those moments are precious and you need your rest. Even if you don't have a habit of taking naps, just closing your eyes and resting will keep you energized enough to take good care of yourself.
Motherhood is a joy, especially when you feel confident, happy and proud of yourself. Follow these tips and you'll be not only happy but filled with energy you need to raise your baby right!