Written by Daily Bulletin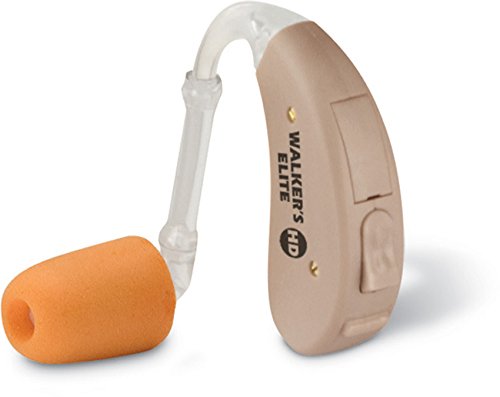 These questions seem to be directed only at people exposed to high noise levels, but no. All human beings have the risk of immediate or gradual deterioration of the organ of hearing, which is painless and gradual; See why knowing when to wear hearing protectors is so important.
Hearing protectors or hearing protection elements (EPA) are part of category II of personal protection elements (PPE). Its sound attenuation properties prevent damage to the inner ear by reducing the sound pressure levels reaching it. Many renowned companies like walkers have done extensive research in this field and have come up with some revolutionary hearing aid products. To know more about these products and to explore the variety of options do visit
Hearingid-guide.com
. 
When to Wear your Hearing Protectors?
A fortuitous and intense sound or continuous exposure to loud noises could cause immediate or gradual, temporary or permanent hearing loss; or mistreat one or both ears. A normal speech is measured in 60 decibels (dB), the sound of a chainsaw is equivalent to 110 and that of gunpowder, to 150. The only way to prevent deterioration in the organ of hearing is by using the indicated hearing protectors, always that is exposed to environments with a sound level of 85 dB or more, but they are also recommended to protect the ears from the entry of water, wind, among others.
Take Into Account Some Factors When Choosing Them!
We recommend that you purchase hearing protectors that achieve that your daily level of exposure to noise is between 65 and 70 dB, without preventing you from communicating with other people. For this you must:
-Identify the noise level to which you are exposed.
-Check what level of noise reduction (NRR), and level of sound attenuation (SNR) or degree of protection in particular environments correctly adjusted they provide you.
-These values ​​are variable according to the brand and are included in the product information.
-The noise level of the workplace and environmental conditions that can affect its functionality, such as excessive dust, humidity, cold or heat.
-Measure the noise level - NRR = attenuated noise level.
-The presence of chemical, electrical or thermal agents that imply dangers, this could indicate that you need hearing protectors with special properties.
-Make sure they are quality certified, comfortable and fit your ears correctly to achieve their maximum level of protection.

What Kinds of Hearing Protectors Are There?


1- Caps: There are disposable foam caps, with a band and reusable.
-Disposable insert foams: They are inserted into the outer ear and then expanded into the inner ear to prevent noise from entering . Make sure to wash your hands well before using them.
-Reusable Plugs with cord or without cord : They are made with flexible materials in a conical shape, so they adapt to the ear without having to mold them. They should be washed once a week.
-Banded Plugs: They can be easily put on and taken off and worn around the neck when not in use.
-Customized Plugs: Made by a specialist tailored to the user.

2- Cup Hearing Protectors - ear muffs: This class of hearing protectors cover the entire ears and are filled with absorbent material and pads that seal the ear and isolate sound.
There are single position, universal position headgear ear muffs and helmet attachable ear muffs, ideal when there is a risk of falling objects (some have dielectric properties).

3- Special Hearing Protectors:
-Level-dependent hearing protectors: They amplify the external sound when it is low and as it increases, it limits it until it is safe for the operator.
-ANR (Active Noise Reduction) hearing protectors for active noise reduction: Thanks to its electro-acoustic circuits, its level of protection increases as the sound rises, to the point of partially eliminating it.
-Anti-Noise Helmets : They cover a large part of the head and ears, protecting the operator from the transmission of acoustic waves.
Their use is personal, so be sure to wear them properly during the entire time you are exposed to noise. At first, its use may be uncomfortable, but in the future your ears will thank you.