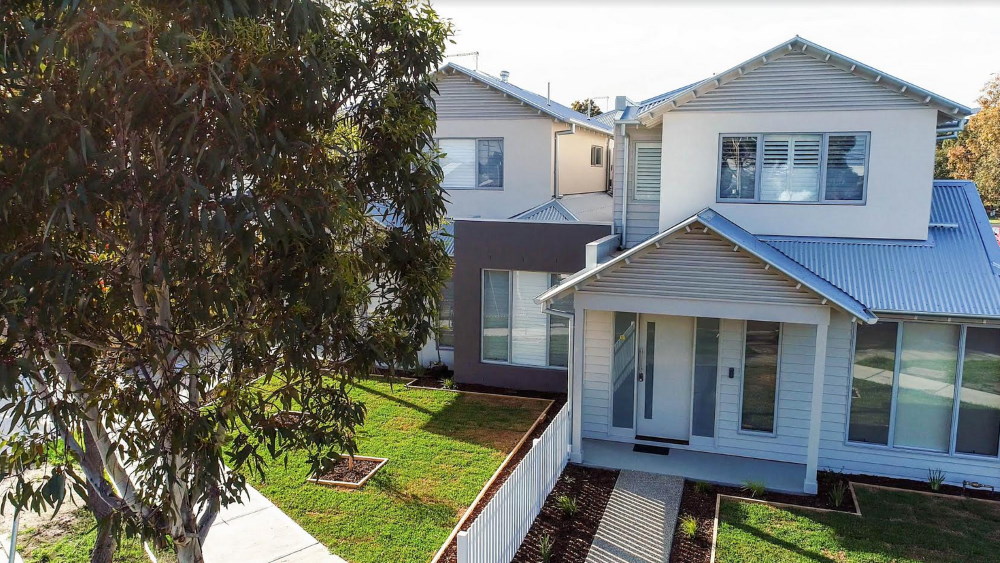 Are you considering entering the world of residential property developers? There are heaps of reasons why this might be the right move for you.
For one, it is a surefire way to generate some serious wealth, if done right. It is a high risk, high return game, though, so it's not something that you should enter into on a whim. It needs deep thought, consideration, a willingness to learn, and drive.
If it's something you want to dip in and out of, you might want to consider engaging a professional development project manager.
But if you are willing to roll up your sleeves, learn the ropes and dedicate yourself to learning the ins and outs of the process, you may find yourself with a tidy profit at the end of a project. So, let's learn five steps to become a residential property developer and make a killing.
1. Acquire Land
This is the first step. Without it, you can't continue. If you're in the right place, you may already own a lot that is suitable for development. This may be the family home, an investment property, or even a block of land you acquired a while ago. Either way, it needs to be large enough to subdivide.
It also needs to be zoned appropriately for residential development. You can't develop a shop in a retail strip into two or more homes. It also needs to be free of significant encumbrances. Encumbrances can cost you thousands of dollars, or even tens of thousands, as you work to clear them. Ensure your lot is suitable from the start and save yourself a headache and cost blowouts down the line.
If you don't already own a lot suitable for development, you need to get looking for an appropriate property. Remember the considerations listed above that make a lot ideal for development and subdivision. In most instances, you want to look for a property that has an older, beat-up house on it. If it is quite neglected, it means you won't have to compete with owner-occupiers at auctions. These buyers usually seek a property they can move into that isn't falling down around them.
Before you purchase, you need to do some due diligence. This means considering the zoning, the dimensions of the lot (width by length), the gradient of the land, and any encumbrances. There are a myriad of things you need to take into account, so if you don't have the experience, it is strongly recommended that you look for help. Property development consultants can help with this.
The importance of finding a suitable site cannot be understated. It is absolutely critical. You cannot successfully develop a dud site. So get this step right first and foremost.
The location of your property is also vital to success. For obvious reasons like public transport, parks, schools, and other amenities but even if it is in the right suburb. An undervalued lot in a suburb that is on the rise is a potential goldmine.
2. Design, town planning, and other reports
The next step after finding that perfect lot is to engage a land surveyor to do what is called a "re-establishment survey" and a "features and levels survey." This is a necessary step that needs to occur before your architect can start on the property designs.
You need to give your architect as much information as possible, including any ideas, examples, or brainwaves you have. You'll also need to take into account the vibe of the neighborhood, so town planning goes smoothly.
Once your drawings and applications are good to go, you'll submit it to the planning department at your local council and cross your fingers for approval. There is always a wait here. This time will vary from area to area, but eventually, someone will come back to you with a "request for further information" or RFI. Get back to them with everything they request within the timeframe, so your project keeps rolling.
3. Relevant construction paperwork
There is lots of paperwork you need to finish before the build commences. We don't have room to detail everything here, but here's a useful checklist: Landscaping plan set, soil test, computations, proposed plan of subdivision, fixtures fittings and finishes specifications, working plan set, engineering plan set, energy plan set, energy report and civil plans set.
4. The build
Next is the exciting part! The build will begin. Once it's over, you'll have two or more brand new subdivided properties ready to sell off the plan.
5. Subdivision approval
Once your builders begin, you need to start work on your plan of subdivision (POSD) application. Your surveyor will help with this. Get this done before the build finishes as you need each property on its own title before you can settle any final sales.
Concluding
There you have it! These are the five essential steps to become a property developer and make a killing. Good luck on your path to wealth!
Author bio: To put it mildly, Peter Kelly is enthusiastic about real estate with 10+ year's experience as a residential property developer in Melbourne, Australia. When he's not looking at properties, or visiting potential sites, Peter can be found online searching realestate.com. For him, it's more than a job – it's an obsession. Peter is a co-founder at Little Fish, where he currently heads up the project management side of the business.