The process of buying a car, new or used one, is very demanding. It's because you need to invest a lot of time and money to find the perfect car for your needs. Sometimes it can look like searching for a needle in a haystack. But, if you approach it very wisely, it can be interesting and less demanding than usual.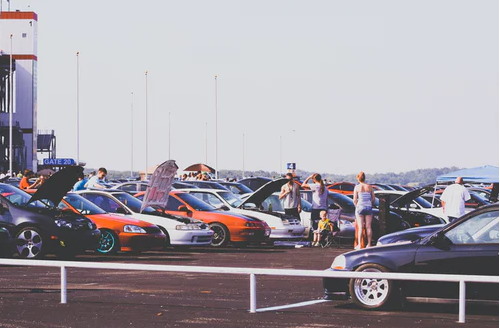 The decision to buy a used car is a good one, a smart investment, and brings a lot of benefits. For example, it will save you money on registration, insurance and taxes, because of loss in car's value over time. Nevertheless, you need to be careful and buy smart.
So, here is 5 step guide for smartly buying a used car:
* Research, research, research!
* Be sure what you're looking for
* Don't forget to check the vehicle history report
* Car inspection is unavoidable
* Do the test - drive before you buy it

Research!
Good research is half of the process to buy a used car successfully. Yes, it needs time but will save you money and nerves in the future. When you do good research, you can be sure that your decision will be the best for you. So, what you need to research before buying?
Market research
Every product has its market, so used cars are not an exception. Like in any other market, there is a difference between prices, quality, suppliers, etc. You need to make sure that you're familiar with all those differences and choices.
For example, if you're from Dubai, you need to find out the best places to
buy used cars in Dubai
. Research it online and offline, find out others' experiences, see where you can get the best offer and conditions. Make sure that you have all the needed information.
Product research
You need to know which car is best for your needs. Find out more about car brands, their pros and cons, car declaration, and other information that are important for your decision-making process. Don't rush it, the better you know a product, the better decision will be.
Be sure what you're looking for
So, you did research and now you need to see what is the best option for you. How to do that?
You can make a list of characteristics that a car has to have, car brands that you really like, suppliers that seem good, and other stuff that is important for you.
Of course, don't forget budgeting. You need to determine the highest price that you're ready to pay. In that way, you'll be ready for negotiations. Also, you'll see if there is a need for a
cash loan
or you can afford it by yourself.
Vehicle history report
Now, you're at the point when you have already chosen a car for yourself, meet with a supplier, touch your chosen car, and what now? Well, you need to check the vehicle history report. And, don't skip this step, because the history of a car is a very important factor in choosing process.
There are various sources where you can check this parameter. Every car has a vehicle identification number (VHN) which you can use for a history check. By it, you can see if an odometer rolled back or find out the situation with insurance. You can ask a supplier for this report or do it by yourself.
Car inspection
When you determine that car history is on a wanted level, you need to go to a mechanic to check your potential car. If you don't have a mechanic of trust, you can ask your friends to recommend someone or check on forums which mechanic has a good mark. This will cost you, but when we look at the bigger picture this will save you from making a bad decision.
Test - drive
This step will show you if the chosen car is fulfilling all or most of your needs. Also, you can see the condition and quality of a used car.
Through this, you can see:
* Quality of tires and the level of tread
* Quality of breaks and stop time
* If there is a place for sitting and for legs
* Comfortability of back seats
* The size of the trunk (don't forget to check this)
* Quality of all the lights and turn indicators and their reaction speed
* Strength of air conditioning
All of these checkups will help you to see if the car is good for yourself and you'll see how well you feel while using it.
Conclusion
Buying a used car can feel like a treasure hunt, but you can make a good map to help you with finding your treasure. Approach this process wisely and go through every of the previously mentioned steps, that will help you in your map-making and finding the best used car for yourself.