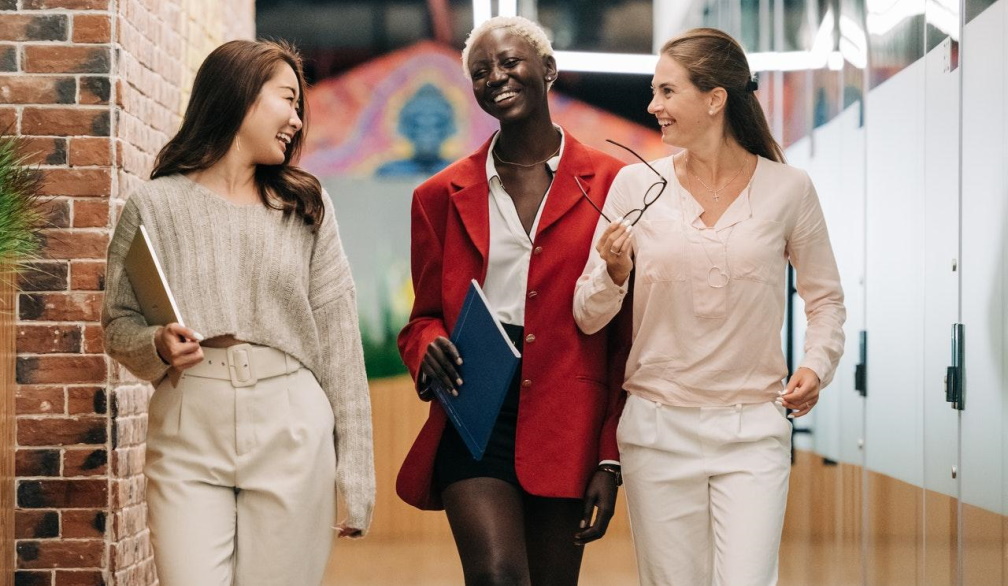 Winter is upon us, and even though Australians are lucky when it comes to winter temperatures and precipitation, it's still necessary to leave light blouses and shorts in the closet and whip out something more winter-appropriate. Dressing up for cold weather can be very fun, especially if you're aiming for a more formal workplace look. So if you think your winter work clothing needs a bit of a refresher, here are a few hacks to keep in mind:
Review your closet
And we don't mean just glance over it. If you really dig through your things, get everything out and try to examine the style of the pieces. If you haven't done this in a long time, you have a big job to do today. Make sure to throw out everything you never wear so you can give more attention to the clothes that fit your style and body. Remember, you most definitely have a ton of pieces that are in style and fit the weather, so you just need to find them while decluttering.
Invest in a few pairs of good pants
As we transition from home offices to our old shared offices, we need to adjust our workday wear and maybe even grab some new pieces (how's that pandemic weight serving you?). The good news is that you can still be comfortable while looking stylish and staying warm. High-waisted, wide-legged pants are famous for their comfort and style that offers a bit of coverage for the legs. Also, since many of us in Australia have a workplace dress code that's bordering on informal, you can easily wear clean dark denim to the office. This is perfect for cold gloomy days when you don't feel like putting too much effort into your look.
Office knitwear is a must
Knit fabrications from sweaters to dresses and skirts are becoming more and more popular in general, but especially at the office. Suitable for any occasion, if you want to truly update your closet with a piece that will be worn daily and remain timeless, knitwear is the way to go. When looking for your perfect piece for winter, start with women's cardigans of the finest blend and you'll always look put-together yet feel warm and cozy. Combine your cardigan with a fitted skirt and heeled boots. When you get bored of the look, refresh it with a waist belt to add shape to the look or scrunch up the sleeves.
Winter dress is a possibility
We all miss dresses in winter, but why do we have to give them up? If you have a longer dress in mind, it can be perfect for winter. You can style any dress you like in the window and make it suitable for the office or you can elevate it with accessories and make it perfect for a corporate party. For winter, consider purchasing something in deeper hues like black, navy, burgundy, cream, or camel, which always appear elegant and polished. Plus, when the weather gets really cold, you can use a leather waist belt and tight-high leather boots to style your dress, providing your legs with full coverage.
Add a new jacket to your collection
At the beginning and end of winter, you will benefit greatly from a new blazer—the ultimate winter workwear item. No matter if double-breasted, single-breasted, oversized or cropped, a good blazer can be your best friend every day. For winter, you want to grab a blazer that's been blessed with some thicker materials. Fabrics with some weight to them like wool or cotton is woven into tweed are a great idea, even leather is not so unusual. And patterns like herringbone, pinstripe, and houndstooth are full of tradition and heritage which are still considered timeless and classic.
Grab a new winter coat
If you didn't buy a new winter coat in a long time, you might be overwhelmed with options—trench, teddy, military, longline, shearling…who can navigate that? To make things more simple, start from the fabric because you always want to be adored in something of quality. Wool is the best option in many cases, but for something thinner, you can opt for cotton or viscose. These will last you for years and you won't be forced to go shopping for a new coat every May. Next, it's time to consider the colour. If you prefer neutral colours for winter, there's nothing wrong with investing in a coat with a pop of colour. On the other hand, even a new black coat will refresh your winter look, plus you'll be able to wear it on days off as well.
Dressing up for work in winter is not that complicated—at least if you don't live in Canada or Finland, that would be a different story. A few staple pieces you get from the store or vintage shop will provide you with dozens of fresh looks perfect for the office, meetings, and corporate events.


Read more: 6 Style Hacks to Refresh Your Winter Work Wardrobe