Written by NewsServices.com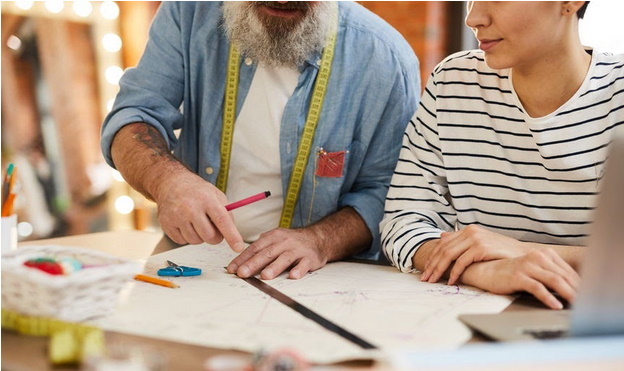 The fashion industry is constantly changing, so it's important to stay up-to-date with the latest trends. Australia has one of the most vibrant and exciting fashion industries in the world, so we've compiled a list of some of the hottest designs that are trending now.
Faux leather leggings and skirts
Leather is still a hot commodity in Australian fashion, but many designers are choosing to use faux leather instead. Faux leatherette has come so far in terms of quality that it's extremely difficult to tell the difference between real and fake when you're standing up next to someone wearing these items.
The reason for this preference is because real leather is so expensive, but faux leatherette is much more affordable. Plus, this material also exudes a cool nonchalance that can be worn casually or dressed up with heels and makeup for an evening out.
Fashion revival
Many of the hottest trends today in women's designer clothing are revivals from older times. For example, bell-bottoms and maxi skirts were in style during the 1970s and 1980s but fell out of favour in the '90s, only to make a big comeback now. The flapper look is also making an appearance thanks to celebrities like Rihanna sporting shorter dresses and a more natural makeup look.
Personalization
Why throw away a torn shirt when you can add a stylistic patch to give it a personal touch? You can do custom t-shirt printing in Adelaide; thus, wear a t-shirt with your favourite slogan to express yourself. Personalization is everywhere, from hand-painted shoes made by local artists to customized iPad cases.
Closures clothing is becoming more and more popular thanks to fast fashion trends and minimalist looks, where designers are trying to keep their designs as simple as possible. This can be seen with jackets that have no buttons or belts, blazers without lapels dresses made of mesh fabric instead of lace or silk, etc.
Green collection
Fashion houses like Gucci and Prada are promoting environmentally friendly fashion by creating clothing from recycled materials. There has been a big outcry against the overuse of plastic bags, so brands have begun using them as material for handbags or shoes instead and other sustainable fabrics such as hemp, bamboo, and organic cotton to create their designs. By reducing, reusing, and recycling, they're able to give back to the environment while also creating new styles that are popular with consumers.
New brights
Bright colours have been replacing dark or pastel shades this year thanks to high fashion designers like Marc Jacobs, who has included a palette full of bold colours in his spring collection, from electric blues and canary yellows to sunset reds. These colours are also appearing in accessories like belts, shoes, and handbags for a pop of colour that can make any outfit stand out.
Conclusion
As you can see, there are many different styles and trends that make up the fashion industry. Although these may change from year to year or season to season, staying hip is as easy as following a few of them at any given time.
About the Author
Patrick Watt is a content writer, writing in several areas, primarily in business growth, value creation, M&A, and finance. His other interests also include content marketing and self-development. Say hi to Patrick on Twitter @patrickwattpat.