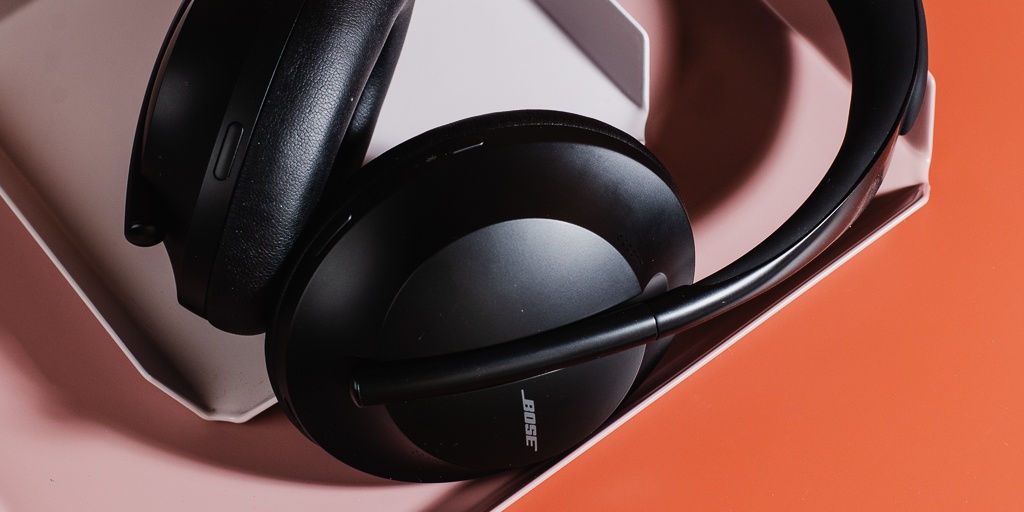 Headphones have been around for quite some time now. They are a boon for audiophiles and media consumers who prefer to keep their music and entertainment to themselves. They are portable, easy to use, versatile and offer comfort and hands-free experience.
But choosing the best headphones for your usage can be quite a daunting task – this is due to the wide variety of headphones in the market. Pinpointing the best type of headphones for your ears and needs can be done only by understanding what the products in the market have to offer.
There are 5 general types of headphones in the market, according to their look, feel and build:
Over-ear

On-ear

In-ear (earbuds)

Earphones

Bone conduction
While all of these categories of headphones have models ranging from budget buys to high-end purchases, all of them differ in sound quality, fitting and overall performance. 
Now that we have listed the general type of headphones in the market, it is easy to compare them one by one and work across their advantages and disadvantages. 
Over-Ear Headphones:
Over-Ear headphones are probably the first thing that comes to mind when one thinks of a conventional pair of headphones. They sit snugly on the head, with the earcups being big enough to cover most ears.
These types of headphones are best for usage indoors when sound quality and comfort are your top priorities. Most professional headphones are Over-Ear type.
Advantages of Over-Ear Headphones
- Extremely comfortable to wear due to their soft plush earcups offering.
- Can offer good noise-cancelling due to their bigger size.
- Can offer great base.
Drawbacks of Over-Ear Headphones
- Over-Ear headphones are not as portable as other types of headphones due to their bigger size. 
- Over-Ear headphones are generally heavier than other types of headphones and might not be the best for workouts due to the same reason.
- Most Over-Ear headphones are not resistant to sweat or water and the ones open at the back can have some sound leakage.
On-Ear Headphones
On-ear headphones are the first choice of many when looking for a lighter, more portable option in headphones. On-Ear designs in headphones have smaller sized ear cups as compared to their Over-Ear counterparts. On-Ear designs are available in a variety of options in the market and have great scope for creativity and variation in design as well as aesthetics.
Advantages of On-Ear Headphones
- Portable to carry and wear.
- Great for workout sessions.
- These are available in several designs.
Drawbacks of On-Ear headphones
- There is no noise cancellation in On-Ear designs and sound can leak due to smaller earcups.
In-Ear Headphones/Earphones
In-Ear style headphones are commonly known as earphones. These are the most compact and portable designs. These are named so because a part of them goes inside the ear canal to get the music as close to the eardrums as possible. 
In-ear type headphones can be further classified as wired and wireless. Truly wireless earphones/earbuds are on the rise in popularity due to their convenient form factor.
Advantages of In-ear Headphones
- The most compact and portable of all headphones.
- Great passive noise cancellation as the ear canal is protected by the tube to prevent external noise to interfere.
- Many of these earphones are water-resistant and sweat-proof, which makes them great for workouts.
- In-ear earphones deliver great sound quality due to their closeness to the eardrums
- They are more affordable than other types of headphones and hence, offer great value for money.
Drawbacks of In-ear headphones
- These earphones are more likely to cause damage to the ear canal due to their proximity to them.
- They tend to be annoying when they fall out of ears when working out sometimes.
- Many people find it hard to find the perfect fit in earphones.
- In-ear headphones are good in sound quality but lack the soundstage of Over-ear headphones.
- Many designs and products are marred by fragile construction.
Bone Conduction Headphones
Bone conduction headphones are a comparatively newer class of headphone design that is futuristic in approach. Even though most people have not tried Bone Conduction headphones, their popularity is rising at a stupendous rate, especially among professional athletes.
To understand what these headphones are, we need to know what Bone Conduction is all about.
What is Bone Conduction?
Sound in our environment makes use of vibrations to travel to our ears. Normal headphones use the same concept and use targeted vibrations to hit the inner ear.
But in bone conduction, instead of the sending vibrations through the eardrums, the device targets the cheekbones through which sound travels to the cochleae. This is a new and interesting concept that changes the way we perceive headphones to be.
Aftershokz is one company that focuses solely on making bone conduction headphones and are a pioneer in the field. 
Advantages of Bone Conduction Headphones
- Increased situational awareness of the surroundings has been made possible by Bone-conduction headphones. This is because the ears are not completely blocked off.
-Bone conduction headphones provide an amazing fit and are extremely comfortable to wear. This has made them the headphones of choice for many athletes. Unlike other headphones, Bone conduction headphones don't damage or hurt the ear canal nor do they tend to slip out.
-These types of headphones are almost always water and sweat resistant due to their design.
- Bone conduction is technology unlike any other in headphones and hence, offers a unique sound experience.
All in all, Bone conduction headphones are here to stay and are only going to get more popular with time. Their futuristic approach and negation of ear damage coupled with an array of advantages make them an enticing option.