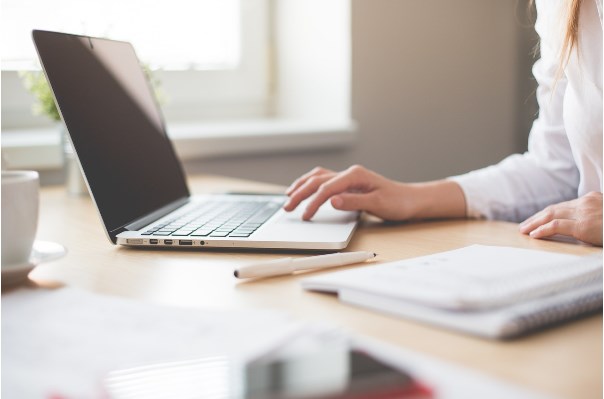 Commercial cleaners are amazing tools that can scrub and clean a variety of spaces and facilities - big or small, public or private - with immense precision and efficiency. To find out what a commercial cleaner is, what it does and its uses, and how your space can benefit from one, this article contains everything you need to know.
What are commercial cleaners and what do they do?
Commercial floor cleaning machines are high-powered machines that are designed to clean large spaces and facilities. There are different types of commercial cleaners appropriate for different kinds of spaces (large or small, public or private, indoor or outdoor), including different sized cleaners, cleaners that can be ridden-on and cleaners that are designed to be pushed from behind. They can be either battery-powered, or be powered by petrol, diesel or LPG.
The purpose of commercial cleaners is to offer an efficient solution to cleaning which can help a space or facility better reach health and safety standards, and increase workplace productivity. They have great power and maneuverability, which means they are incredibly easy to operate and offer great cleaning results - better than results from manual cleaning.
The 20 uses of commercial cleaners
It's important that when running a business or commercial facility that is adheres to health and safety standards, meaning that it is clean and not hazardous for customers or for the public. Adhering to these requirement isn't only necessary by law, but is essential for the smooth and successful running of any business or public space in terms of reputation and professionalism.
There are at least 20 instances where a commercial cleaner would be a valuable asset.
A shop
Shops and other retail spaces must be kept clean and tidy at all times. Not only is this required by health and safety laws, but it is crucial for business. When a customer enters a shop, their first impression is key for securing sales, and so it's important that the store is immaculately clean at all times.
Depending on the size of the store, you may choose walk-behind scrubber that can maneuver down the isales and around the racks and shelves. As shops are usually indoors, a scrubber is not necessary.
A restaurant
It is absolutely critical that a restaurant floor is always clean and free of food. Otherwise, the food is at risk of contamination which can have a fatal impact on the running of the business.
Use a high-powered walk-behind sweeper to wash and clean restaurant floors each night or before opening.
A shopping centre
Shopping malls often cover a lot of square feet and are open long hours. This means that there isn't a lot of time for a vast area to be cleaned thoroughly when done manually. With a ride-on commercial cleaning machine, however, the job can get done efficiently as soon as doors close, ready for another day of business.
A hospital
Hospitals must hold the utmost health and safety regulations to ensure the lives of its patients are in good hands. A ride-on or walk-behind sweeper can clear away any germs and bacteria from the floor so that it remains clean at all times.
A library or museum
Libraries and museums are a large public spaces that can witness a lot of foot traffic in one day, but will not operate functionally without a deep clean. Therefore, both these facilities would benefit from a commercial cleaner.
An airport
An airport is a busy place, 24/7. The amount of people that pass through its terminals, the amount of shops and restaurants doing business and the importance of security regulations all require the highest standards of cleaning. A ride-on commercial cleaner can cover a lot of ground a lot faster than possible through manual cleaning, ensuring disruption at any terminal is kept to a minimum.
A runway
Airport runways must be kept clear of dirt and debris at all times during the day. If a piece of litter is found on the runway it could cause severe delays and cost the airport a lot of money. Worse, it could get sucked up into the engine of an aeroplane and cause fatal complications.
For runways, a ride-on sweeper is absolutely necessary because it is outdoors and vast in size.
A factory
The smooth and professional running of any factory requires the floor to be clean and clear of debris. Getting a ride-on scrubber or sweeper will improve the operations at the factory and workplace productivity.
A construction site
Like a factory, there is a lot of action and movement at a construction site, involving the movement of large pieces of machinery and automobiles. To ensure the operations run without a hitch, the grounds must be clean and clear of any debris, and a ride-on scrubber can assist with this.
A film set
Film sets run on an extremely tight schedule, and involve the movement of props and sets. Therefore, the grounds must be clean and clear during all times.
Other spaces where a commercial cleaner is absolutely necessary include:
A station

A warehouse

A hotel

A playground

A mining site

A park

A car park

A TV studio

A cinema

A school
Conclusion
All of the above spaces and facilities require utmost attention to cleaning to maintain a professional and successful running of business. If a space does not maintain a level of cleanliness, business and integrity may be damaged, and everyone who comes into the space (i.e. the public, customers, employees, suppliers, guests, contractors, etc.) may be in danger.
So, if you run or own a space listed above which witnesses a lot of foot traffic and activity day-to-day, you can be sure that you will greatly benefit from a commercial cleaning machine. It will increase safety and workplace productivity, and take the labour out of cleaning.