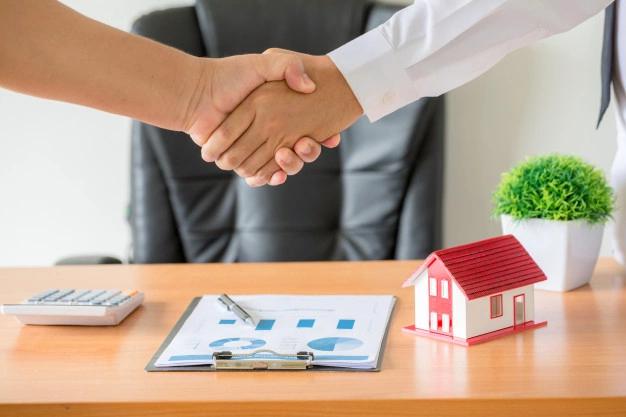 If you are thinking of buying a house, you need to know the factors that determine the value of purchasing a house. These factors will help you choose the value of a home and decide. For instance, if you are thinking about buying a house for $100,000, several factors can influence the price of your home. You may be able to get a great deal on it or not.
Location and Its Neighborhood
Location is the most critical factor in real estate. It can make or break your home investment. Many people would invest in a property because of its location, regardless of whether it needs touch-ups and renovations. Location is the most important determinant of price. People would consider buying houses in areas where they can maximize their investment, like tourist spots, commercial areas, and business districts with plenty of jobs available and other amenities like malls, hospitals, schools, etc.
The area where you live will affect how much you pay for your house and what kind of lifestyle you can enjoy. Factors that could dictate location include:
* Crime rate and safety

* Distance from work and school

* Availability of public transportation

* Neighborhood reputation and demographics

* Proximity to amenities such as shopping centers, parks, theaters, and restaurants
If you want to possess property in a serene, highly residential area with high traffic of tourists, you can get your dream home and land deals in Tarneit and live a comfortable life. Depending on the location, a house can be worth a lot more or less.
Market Conditions
Market conditions also play an essential role in determining the prices of properties within a particular location. Properties in areas with high demand would cost more than those in low-demand areas. You will find properties priced higher than their actual value during boom periods and vice versa during slump periods because of market conditions. For example, if property values steadily decline over time, it may be best to wait until they recover before making your purchase.
Depending on how bad things get, it could take months or even years, but waiting could save you from incurring losses when selling your property later on down the line. If you are buying property as an investment, then you should look at how prices are performing over time to determine if it is worth buying at that particular moment. During boom periods, you will find properties priced higher than their actual value and vice versa during slump periods because of market conditions.
The Size of The House, Number of Baths and Bedrooms
The size of the house you want to purchase plays an important role in determining its value. The number of bedrooms and bathrooms is one way to measure home size, but it's not always accurate. For example, a two-bedroom apartment can be larger than a four-bedroom house, depending on how much space is between rooms and closets.
However, generally, more rooms mean higher square footage—and thus higher cost. A three-bedroom, two-bathroom home will be worth more than a one-bedroom, one-bathroom home in the exact location. If you're planning on moving into your new home with family or roommates, make sure you have enough room for everyone before making an offer price on your dream home!
Also, remember, the size of your house plays a huge part in how much it costs to insure. It also significantly impacts your premium rate and your monthly energy bills. That's why you need to measure the square footage of your home and share this information with your insurance company.
Quality of House Add-Ons
Since your final value depends on usability, resale value, longevity, curb appeal, and energy efficiency, make sure you get what you pay for in terms of your house's quality-of-life upgrades. Quality upgrades such as double-paned windows, high-efficiency HVAC systems, and low VOC paint can cost thousands.
As with any purchase decision, it pays to do your research before committing—and that includes shopping around for competitive quotes from local contractors. Always ensure you pay what it's worth. The level of house maintenance is also an essential factor when determining how much you will buy. If a house is not well maintained, you may have an excellent chance to make a good bargain.
Conclusion
When buying a home, the value and the buying price are not always the same. Many factors determine what you'll pay for a house or land. Location, size of the property, and the quality of the fixtures all play a crucial role in how much you'll spend on your new home. To make sure you get a good deal on your next real estate purchase, consider all of these factors before making an offer on any property. However, dealing with a reputable and reliable realtor can help guide you through each step of the process, ensuring you don't overspend on a piece of property. Be sure to contact one today if you have any questions about buying or selling a home.