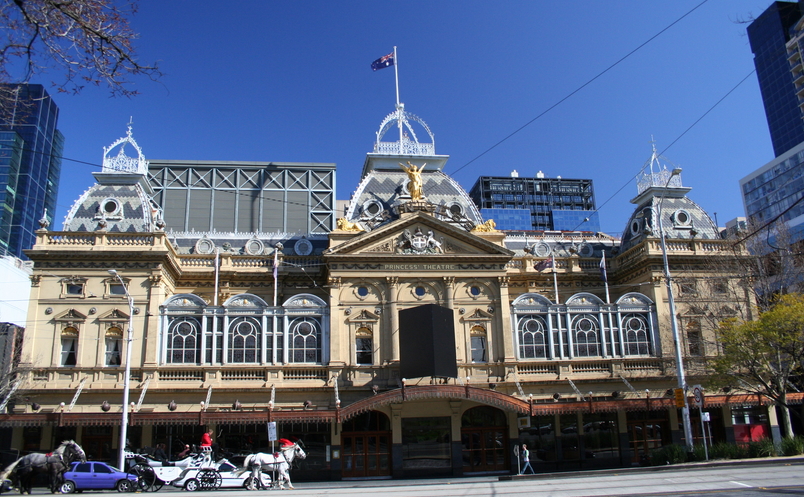 Australia has a bustling theatre and arts scene, with many incredible venues around the country. Whether you want to see a cult classic, like The Lion King, or an original show at an independent theatre, you'll likely find it. From musicals to silent theatre and everything in between, here are the best cities in Australia to see live theatre.
Sydney
Sydney, the biggest city in Australia, is home to one of the most famous theatres in the world — the Sydney Opera House. Construction on this iconic landmark began in 1959 with its first production, War and Peace, performed in 1973. It is on many people's bucket lists to see a show in the Sydney Opera House. Now, not only are live theatre shows performed there, but also music concerts and dance performances as well.
Sydney features more than just the Opera House when it comes to theatre venues. The Capitol Theatre has hosted productions of Disney's Aladdin as well as world-class musicals, ballet and opera. The Sydney Lyric Theatre is located within The Star complex and its versatile set up is appropriate for live theatre, comedy, concerts, musicals and more. The Star also boasts Australia's second-largest casino, so you can see a show and play the slots after! Alternatively, you can play all the slots you want after your presentation from the comfort of your hotel room at http://www.australianonlinecasinos.net/.
Adelaide
Although less than a quarter of the size of Sydney, Adelaide has tons of places to see live theatre. The Adelaide Festival Centre is a multi-functional arts hub that was the first of its kind in the country. The centre features its theatre, Her Majesty's Theatre, which opened three months before the Sydney Opera House in 1973. The theatre puts on classic productions as well as independent theatre performances. They also often have comedy shows, musicals, dance, opera and exhibitions as well.
For the kids, the Windmill Theatre Company dedicates itself to performances that are fun and appropriate for the whole family. It's hard to find a family-friendly theatre with the same production value as more mature shows, but the Windmill Theatre Company manages to do it.
Brisbane
Many people don't expect to find a quality theatre in Queensland. While the state isn't as known for its art as Victoria and NSW, there are still some fantastic theatres and performances in Brisbane. The Queensland Theatre Company is one of the theatre companies' city, hosting productions across three venues in Brisbane. These include Bille Brown Theatre, Playhouse and Cremorne Theatre.
The Queensland Performing Arts Centre, or QPAC, has seven performance venues in Brisbane as well, which include the Playhouse and Cremorne Theatre mentioned above as well as five additional sites. These venues vary in size and have all types of performances including musical theatre, classic theatre, dance, cabaret, circus and more.
Brisbane is also home to the Roundhouse Theatre, which began as the Brisbane Repertory Theatre in 1925. The historical building has seen performances of classics such as A Streetcar Named Desire but is also a hub for independent theatre shows and new writers.