Written by

Daniil Balabushkin
Outdated approaches to learning should be replaced by the ones suggested by the latest innovations. Thanks to the numerous research studies, it is possible to find out how to combine education and entertainment to make the first one more fun for the younger learners. There is no secret that it is not easy to motivate kids to study. Gamification is the contemporary in-thing, which was first implemented successfully by the Finnish educational system. As you might have already heard, Finland's system of education is considered the best one in the world today.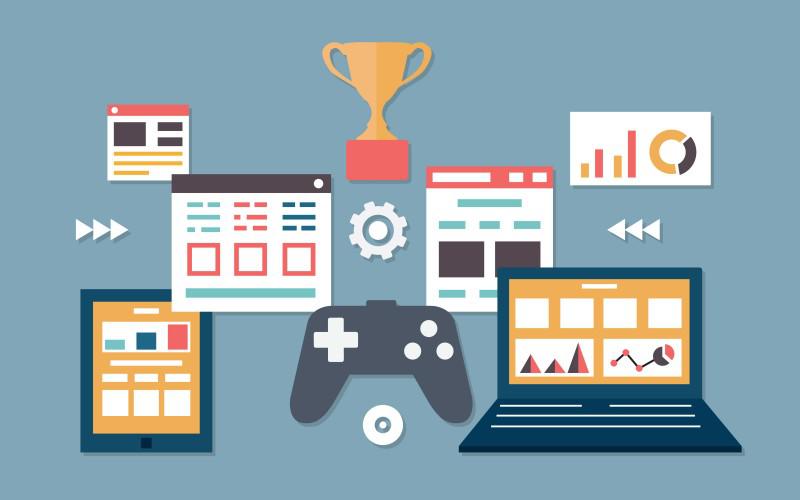 Gamification can be applied in both traditional education and remote learning. Because of COOVID-19, many children were forced to stay at home. Parents who do not possess enough pedagogical skills to teach their kids should think about involving some elements of entertainment to stimulate the learning process. While at home, there are many ways to keep up-to-date with the latest trends in education and improve the knowledge of various school subjects.


The primary idea of mixing entertainment and education is that the first one can trigger family members and instructor's complaints when used improperly. When misused, the elements of entertainment may distract pupils from getting to the point of a lesson. They might pay more attention to the minor, unnecessary details instead of focusing on the main ideas. However, it is possible to avoid such an effect when knowing what to do.


Do not be scared by the cons of combining education and entertainment. You just have to discover some of the time-tested, effective methods. Set up clear, achievable objectives, and base the lesson plan upon them. Numerous research findings show that through mixing education and entertainment, it's possible to achieve better goals.


You should not necessarily have the latest tools and equipment to apply the elements of entertainment in class or at home. Have a look at the awesome ideas that have already been tested by many tutors and showed great results.


Jigsaw Puzzles
Such games are appropriate for most ages. Most of the puzzles develop strategical and analytical thinking. They make the students smarter. They do not even notice as the time passes by as they are involved in the process as soon as they start solving the puzzle. One can suggest puzzles based on favorite cartoons or comic books to make the process even more fun. Such games are unique chances to earn a sense of accomplishment. They also help to develop logic.


The idea is to take care of the number of random pieces so that the final image makes sense in the end. The more pieces the puzzle includes the more challenging and time-consuming the process is. At the same time, it is like dealing with the school writing assignments of different volume and complexity levels (e.g., from a one-page essay to a ten-page research paper – both stages help a student to become a better essay writer). Some puzzles may require several days or even weeks to be accomplished, so experts recommend breaking the process into several parts and teaming up to succeed faster. Remember: every piece is a key to the bigger picture.


Scrabble
Students who need to practice more their writing skills would definitely benefit from Scrabble. It is also a perfect solution for international learners whose native language is not English. The game assists with fulfilling vocabulary and mastering grammar and spelling. Arithmetic was also considered by the developers. We will remind you that arithmetic is a sub-section of math.


It consists of basic mathematical actions such as the addition, subtraction, multiplication, and division. That is not it! Scrabble has to do with affixes as well. The example could be to play the specific word and count the available anagrams, suffixes, cousins, anagrams, etc. The player with the highest amount of scored points wins. That is good motivation!


Lego
Many students enrolled in engineering & construction, as well as computer science and arts majors, tend to share that they used to love (and still do) Lego games. For the assignment-based and project-based activities, the tiny figures might be the best solution. It is a good idea to let the pupils team up for Legos. Let them provide each other with detailed instructions or prompt. It will develop leadership and time management skills.


While arguing, the students will gain and develop critical thinking and persuasive skills. Later, these skills will be useful for writing argumentative and persuasive essays. As a result, students will obtain valuable problem-solving skills.


From puzzles to Lego and various computer applications, we can say that gamification is the most effective approach to learning nowadays, especially for children.