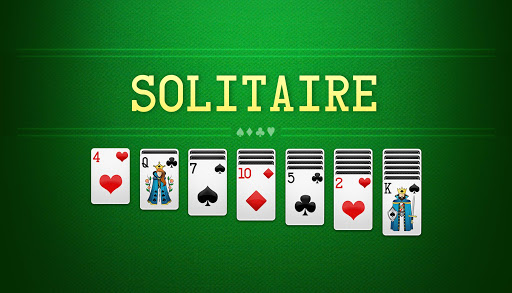 When it was first developed in 1988 by an intern, who knew that Solitaire would grow into the popular card game which it is today? Fast forward to 2020, classic Solitaire is fast becoming everybody's favorite card game, and rightly so. You probably have had one or two interactions with Solitaire on your PC, and understand what we are talking about. For 30 years now, Microsoft has had us all glued to this extremely addictive game that also reinforces life skills. But for beginners, one of the biggest Solitaire-Masters.com questions is always going to be, "how exactly does a Solitaire card game work?" Is winning it based on strategy or luck? Are all Solitaire card games winnable? Towards this end, we have compiled an updated guide to the modern free Solitaire card game. We will be discussing the basic game rules, steps to winning a tournament, and some of the best game variations today. On to the key details now…
Solitaire Game Rules Explained
Solitaire, Patience, or Klondike, is a popular card game that requires one player and a 52-deck of cards.The player is expected to arrange a shuffled deck of cards into 4 full suits in aspecific order. Usually, the cards are arranged from ace to king. Also, the game features up to 4 piles including the foundations, the talon, the stock, and the tableau.
How to Play Solitaire Card Game?
The cards on the tableau piles must be transferred to another column in descending order. The player is allowed to move the top Card within the stack to another pile to meet the game's objectives. Also, a player can fill an existing spot in the tableau columns by using a king. The talon is formed with cards from the stock which is necessary if the player can no longer transfer the playing cards within the tableau piles. While focusing on arranging cards within the tableau, the player is also trying to create the foundations. Consequently, the game is won when you have transferred all the playing cards to the foundation pile in ascending order.
Best Solitaire Card Game Variations
Perhaps, you are already aware that Solitaire online is available in several versions and that choosing a gaming option will depend on your preferences. For beginner gamers, Klondike Solitaire is probably the most popular option out there. So, if you want a huge variation that gives an amazing gaming experience in the comfort of your home, here's the list of the most popular options to check: Spider Solitaire, Forty Thieves,Yukon, FreeCell, if to name a few.
Final Thoughts
Solitaire or Patience, as it's also known, is one of the most enjoyable gaming activities for many people. But there's no Solitaire game without the rules. The classic Solitaire will be challenging at first, but it's fast-paced once you get all the minor details right. As you focus on building an amazing gaming experience, keep in mind the multiple variations of Solitaire card games currently available. Be it Klondike, Spider Solitaire, or Yukon, all you have to do is to get the gaming rules right on the first try. We hope this guide helps you bring your favorite pastime home.