Written by

Marina Hurley, Visiting Fellow, Lecturer & Consultant (Writing Clear Science), UNSW
Sign up to the Beating Around the Bush newsletter here, and suggest a plant we should cover at batb@theconversation.edu.au.
Stinging trees grow in rainforests throughout Queensland and northern NSW. The most commonly known (and most painful) species is Dendrocnide moroides (Family Urticaceae), first named "gympie bush" by gold miners near the town of Gympie in the 1860s.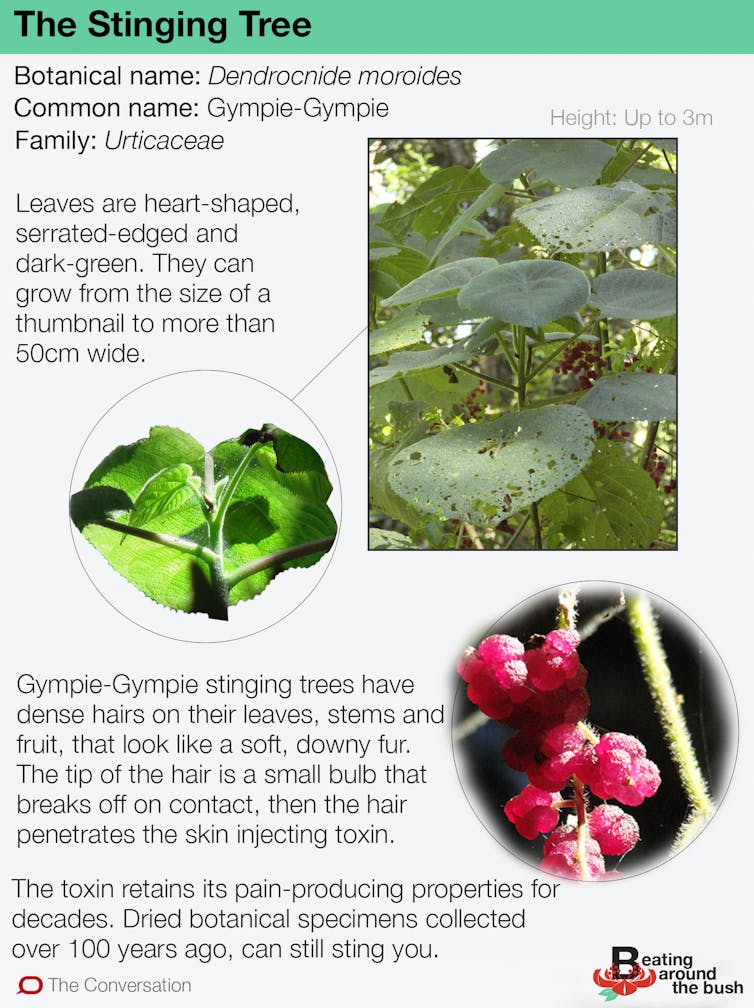 Authors: Marina Hurley, Visiting Fellow, Lecturer & Consultant (Writing Clear Science), UNSW
Read more http://theconversation.com/the-worst-kind-of-pain-you-can-imagine-what-its-like-to-be-stung-by-a-stinging-tree-103220