Written by

Donna Mazza, Senior Lecturer in Creative Arts, Edith Cowan University
Warning: this piece features frequent coarse language that may offend some readers.
Since Adam Mansbuch's 2011 bestseller, Go the Fuck to Sleep, book titles have been swearing profusely to grab audience attention. The author followed up on the winning formula with You Have to Fucking Eat and Fuck, Now There Are Two of You.
Book covers compete with a barrage of information and images, so it's no wonder many writers resort to shock tactics. It works. The Subtle Art of Not Giving a Fuck is testament to this, selling 2 million copies and translated into 25 languages. Without the "Fuck" this would very likely have been a different story.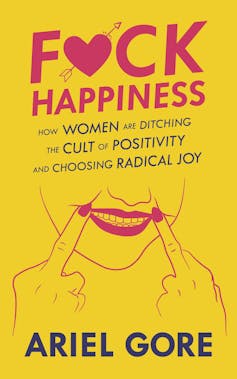 Authors: Donna Mazza, Senior Lecturer in Creative Arts, Edith Cowan University
Read more https://theconversation.com/books-in-a-post-f-world-are-we-all-sworn-out-yet-130948