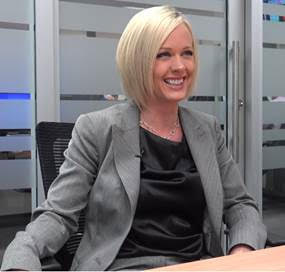 In the last three years, MBA (Master of Business Administration) enrolments have surged 42% showing a desire among Australians to upskill. However, given that 670,000 Australians work more than 60 hours each week, many of us are too time-poor to pursue our professional dreams through education and training. In a recent survey by Get Qualified Australia (GQA), it was found that 25% of Australians would consider undertaking an MBA while only 3% of people currently have an MBA or are undertaking one. The biggest barriers that people noted in completing an MBA were cost and time. As a result, this year GQA has launched its Accelerated MBA program, using recognition of prior learning to cut the cost, time and effort of securing an MBA in half.
The average cost of an MBA is approximately $45,000, although it can range from between $22,000 and $82,000 depending on the provider. It also takes one and a half to two years to complete.
Adam Wadi is the Founder and CEO of GQA, Australia's leading provider of skills recognition and RPL. "Most Australians simply do not know that RPL exists or how it works, and they're putting their career aspirations on the backburner because of this," explains Wadi. "RPL is essentially a skills assessment processes that recognises informal processes of learning, such as work experience."
GQA's fast-tracked MBA is the newest addition to its RPL offering. Wadi chose to partner with the Australian Institute of Management (AIM) to deliver two postgraduate qualifications to his customers. "I call it my signature dish. I worked very hard to develop this product and it's something I'm very proud of it, because there is simply nothing like it in the market," says Wadi.
"Most senior level managers and executives are already competent at the Graduate Diploma level and they don't even know it. They certainly don't have the formal certification to prove it, and that's where we come in. By getting their skills and experience recognised through RPL, they can attain their Graduate Diploma in Strategic Leadership in as little as one month, and then use this qualification to seek a guaranteed exemption of up to 6 units of their 12 unit MBA with AIM. Getting an exemption on half of your units means that you automatically save half the cost and effort of studying your MBA," says Wadi.
The Accelerated MBA program allows Australians to save, at the very least, $15,000 and six units worth of study. It allows professionals to complete the remaining six units in their own time, leaving room for work and personal commitments.
"My hope is that we can educate Australians about how much easier it is for them to secure a powerful qualification, such as an MBA, than they might realise. It makes no sense to have the skills and knowledge but lack the qualification to prove it – whether that's to your employer, colleagues, society and indeed, to yourself," says Wadi.
About Get Qualified:
Get Qualified Australia (GQA) is Australia's leading skills recognition and RPL (recognition of prior learning) specialist. Founded in 2010 by Adam Wadi, GQA is the first business of its kind. Engaging Get Qualified is extremely cost-effective, as it can potentially save up to 75% on their course fees, and years of their life that would have been spent in the classroom. Get Qualified Australia has 40 partners and 400 qualifications available to its customers across 29 industries. The business has helped to upskill tens of thousands of professionals, from tradies to executives. GQA's services are available Australia-wide.
For more information visit www.gqaustralia.com.au/fast-track-your-mba