Written by

Tess Sanders Lazarus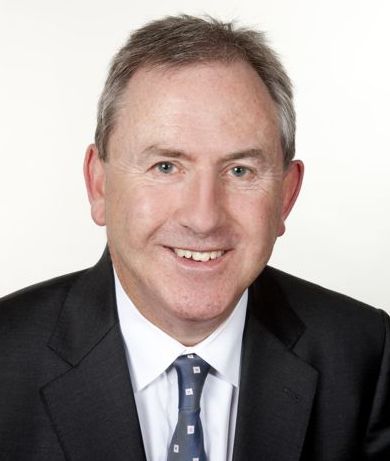 Small and medium enterprises (SMEs) across Australia are reaching out to China in the hope of being a part of the country's transformation.
According to David Thomas, founder and President of the Australia China SME Association (Association), "China will become a puzzle for every entrepreneur, investor and business leader throughout the world".
"The country is investing heavily in science and technology, in research and development, in clean technology, and in high-value manufacturing," David Thomas added.
"They're actually turning many industries upside down by the new innovation that they're introducing."
David is known as the 'Thought Leader' in relation to not only China but the 'BRIC countries' and has previously played a major role in the Australian China Business Council in NSW.    The term BRIC countries is used to describe, Brazil, Russia, India and China.
"The key role of the Association is to support Australian businesses to do business in China and to act as a bridge between SMEs in both countries to create meaningful relationships, friendships and business opportunities," David added.
"The Association also runs conferences and hosts delegations from China to support and facilitate Australian SMEs to consult with potential business partners.
"This gives Australian SMEs an opportunity to get a taste of the sort of cross-culture transactions that could occur.
"We also lead missions to China for Australian SMEs to capture the essence of Chinese culture and the possibilities available for their business.
"As China expands further and starts to disrupt industries in other countries, everyone will be hungry for knowledge, skills and guidance in their dealings with China.
"This is something that I strive to achieve, by working with the companies I am involved in and mentoring the SMEs I do. 
"It allows guidance and clarity to be provided for these enterprises before making major financial and business decisions."
After spending almost a decade in Hong Kong running his own financial planning business, David returned to Australia with an insight into the Asia Pacific region.  He was inspired to help SMEs in both China and Australia connect to establish investment and business opportunities. 
"I founded the Association to create a way for businesses to make cross-culture and cross-border transactions with the right guidance and support around them and to grow awareness and understanding of the great opportunities available to Australian businesses through doing business with China," David added.
"Throughout my years of working in various industries in both countries I have developed a good understanding of the business culture needed to create opportunities and success between Australia and China.
"I have been connected to China and Chinese culture for many years as my father, Michael Thomas, was the Attorney General in Hong Kong from 1983 to 1988.
"He played a major role in negotiating with the Chinese to ensure that the English Rule of Law was enshrined within Hong Kong's new Basic Law after 1997.
"While in Hong Kong, my father married a prominent politician and businesswoman, Baroness Lydia Dunn, who was the leading political figure in the lead up to 1997.
"I have learned, and continue to learn a lot about China from, not only my own experiences, but from both my father and step-mother.
"As the President of the Association and an advisor to SMEs, corporates and a mentor for many young Chinese students and budding entrepreneurs trying to find their way in Australia, I am keen to see the Australian business community build stronger business ties and opportunities with the Chinese business community."