Written by

Laura Costello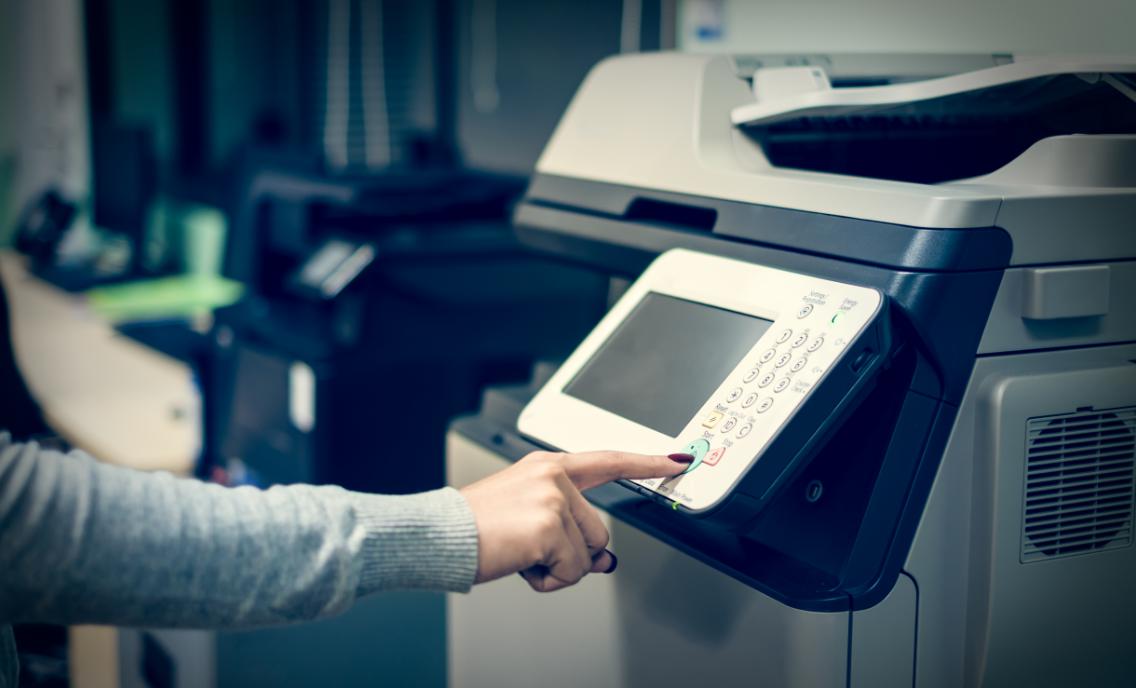 With printing processes improving thanks to modern technology and tools, the printing industry has caught up to the needs of the modern office. Carefully considering your printing needs, and purchasing equipment that is compatible with your core processes, creates exciting opportunities and solutions for your business needs. To help make a more informed decision, here's a list of things you should consider when planning a printing setup for your business.
Your Main Projects
When choosing the ideal printing setup for your business, it is imperative to consider your main projects and the purpose of your printing. This will differ considerably based on your chosen field of work. The printing option that you choose, should therefore possess the main capabilities necessary for your current and future goals. Some specialised forms of printers include:
Digital Printing: Digital printing has become increasingly popular in the corporate world. By keeping up with advancements in other digital channels, digital printing can be used to create communication opportunities between the sender and recipient of printing data. It also allows a quick turnaround for smaller jobs due to the nature of the processes.
Digital printing involves sending files from a computer, straight to the digital printer. This bypasses the lengthy conversion processes involved in traditional printing. If your office requires a quick turnaround for standard office printing needs, coupled with hp envy 4500 ink, digital printing is the ideal printing setup for your business.
Wide-format Printing: Utilizing wide droplet technology during printing, wide format printers have the ability to produce high quality images, large-format prints and graphic presentations that standard printers simply cannot handle. These printers are suitable for in-house marketing campaigns, as they are capable of producing small and large professional quality prints, on a range of materials.
If your business exists within an industry that relies upon high quality print products, a wide format printer is the best device to produce those materials quickly, accurately and affordably.
Mobile Technology: Print technology is readily adapting to mobile technology trends, which are more appropriate and flexible to the way the modern office works. Many multi-function printers now offer mobile-friendly printing, allowing users to utilise smartphone technology. If your business requires flexibility and rejects the traditional office setting, mobile technology may be the ideal printing setup for your business.
In-House vs Outsourcing
Modern print technology has provided businesses with the opportunity to produce large volumes of high-quality printed material, right in the comfort of the office. Depending on your organization's needs, in-house printing solutions can now produce the quality that was previously only available within professional print facilities.
Cost control and convenience are two of the main benefits of the in-house printing approach. However, if your business requires high quality, large print runs and specialised material, then it may be beneficial to partner with a commercial printing facility.
Dyes vs Pigments
When choosing a printing setup for your business, it is vital to also consider which ink will be best for the work that you will most commonly be processing. This is necessary, as the form of ink you choose, will impact on the printers available for your business.
There are two broad types of ink that you can choose: dye-based and pigment-based inks.


Dyes: The main advantages of dye inks, are that they are inexpensive and produce especially vibrant colors. However, dyes are not particularly vulnerable to sunlight and tend to fade over time.
Pigments: Instead of being absorbed by the media, pigments sit on the surface, making them less vulnerable to fading over time. However, they are considerably more expensive than dyes and do not produce quite as vibrant images.


All-In-Ones


All-in-one printers are a popular printing setup choice for the regular office needs. This equipment allows you to print, scan, fax, print duplex, and print on an assorted paper sizes. These printers are affordable and maximise office resources by having one machine complete the little tasks faster than ever before.
The printer remains the most important tool in the modern office. Carefully considering these factors before finalising a printing setup for your business, is vital to ensuring that you select the best possible choice for your business.


Bio: Laura Costello is a recent graduate of a Bachelor of Law/International Relations at Latrobe University. She is passionate about the law, the power of social media, and the ability to translate her knowledge of both common and complex topics to readers across a variety of mediums, in a way that is easy to understand.