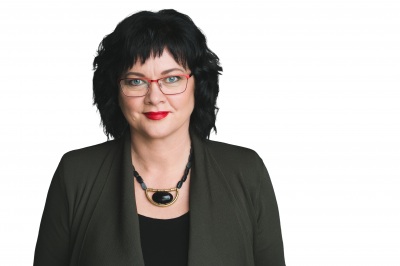 Today Telstra announced the plans to axe 8,000 jobs in a cost cutting exercise.
With one in four executive roles slated to go, such announcements mean that managers are expected to manage anxious and stressed teams at the same time as managing their own emotional reaction and concern for job security.
Dr Jen Frahm, a global expert in organisational change offers these tips on surviving such announcements and managing during the traumatic times of restructures and downsizing. 
Build change capability within. This is unlikely your first restructure and is unlikely to be your last. What do you need to do to build internal capabilities for change?

Engage with resistance – don't seek to overcome. Resistance is normal, highly complex, and only feedback.

Don't forget to communicate what stays the same. People need an anchor in stormy seas, and a simple message of what is not changing can do that.

Dignity is the key word – your role as people leader is to interrogate every message to ensure that there is as much dignity as possible. Respect yourself, respect your managers, respect your employees, respect your customers, respect your community.

Ensure a united front. Now is the time that as a leadership team you need to unite and ensure a parallel process when releasing information and key messages. You do not want your employees hearing further information first on the radio /newspaper/ Twitter/ Facebook.

Engage with the background talk. This is the informal conversations of change that can manifest in gossip, rumour, and hallway chats. Engaging with the rumours allows clarification of incorrect information and guided sense-making. You can also get some very useful feed- back. 
It's also important for managers to look after themselves to be able to look after others. This might mean: 
Recognising your emotional state is completely valid – you need to lean into that, acknowledge and respect that. 

Spend some time thinking broader than your current role. This might be the springboard to something bigger, better and different. You may be in a snakes and ladders situation – take a lesser role for three months to step up to a better role when the dust settles.

If you are not comfortable with uncertainty, then now is the time for ego to take a back seat. Secure cashflow with whatever role is offered, and then work your way out of it when you have more control.

Review your finances:
What are you fixed expenses, what are your variable expenses?

Career protection insurance?

Mortgage protection insurance?

Projected expenditure?

What can you shift, reduce, pre-pay?

Work out worst case scenario and then an armageddon case scenario. If you know what you will do in those cases then you have control of uncertainty.
Talk to friends and family and get a sense of who can help in what way? 

Tend to your network – update them with what is happening, and let them know how they can help you.

Ask others how you can help them – focusing less on yourself, and more on others can shift the energy considerably.