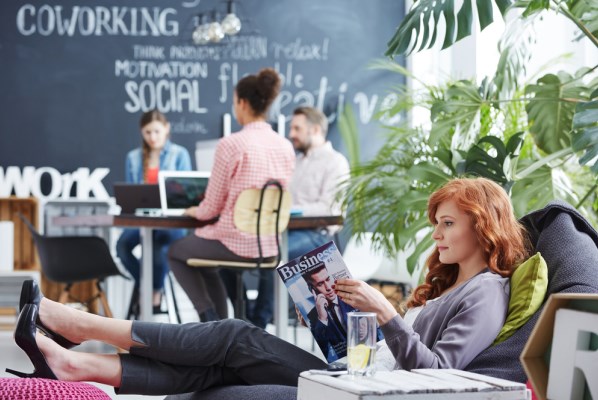 So, what actions are you taking to grow your business? If you were mapping out tools and tricks to help boost your brand and climb to the top of the Australian business world, a CoWorking Space may not necessarily be high on that list. However, as CoWorking Spaces have become a more prominent force in the business landscape, more and more business owners are beginning to see the benefits offered by shared offices.
So, with that said, what makes coworking spaces such a spectacular tool for business growth? Well, that's what we're going to take a look at today!


Financial Friendliness
As anyone who has had to rent an office can tell you, the dint that they can make in your monthly revenue is nothing to sneeze at. In Australia, business owners have stated that they spend around one-fifth of their monthly capital on rent alone. Once you further deduct general business costs and wages, it's no surprise that more than 60 percent of small businesses close within their first three years.
Luckily, this is one area where CoWorking Spaces thrive. Offering freelancers and small teams an affordable, fully-equipped office space, these shared spaces are a godsend for those that need a base of operation, but aren't financially stable enough to own their own office. Speaking of, that leads us to our next point.


The Fun of Flexibility
When you're starting a new venture, you're never guaranteed success, let alone immediate financial stability. Some businesses can exist for 2-3 years before turning a profit, and because of that uncertainty, the idea of a flexible office environment is very appealing.
CoWorking Spaces can be scaled up and down to coincide with changes in your team. Plus, most companies are happy to tailor your contract/lease in a way that works for the size and needs of your business. This means that, unlike a traditional office space, you have a workplace that adapts to your business, rather than you having to make concessions due to space constraints and obligations.


Networking Needs
When you're working in a single office, surrounded only by those that work at the same company as you, it can get a little stagnant. This can happen whether you're working with a group of strangers or your best friends, and it isn't particularly conducive for new ideas.
By working in a shared space, you're working with several groups of individuals who likely have different backgrounds and outlooks to you and your colleagues. Plus, CoWorking Spaces are a breeding ground for collaboration, and in turn, innovation. If you're looking to set your business apart from the competition, then being able to gather insights and ideas from those outside your industry can be extremely valuable.
It also helps to have social connections outside your core workforce. Jean-Paul Sartre once said that "Hell was being locked forever in a room with your friends", and that's assuming that you like the people you work with.
With CoWorking Spaces becoming a significant driving force in Australian business growth, it's likely that we're going to see a steady rise in both their use and accessibility. However, if you're a business owner looking to save money and gain some extra flexibility, there are a variety of enticing options available to you right now. So, give CoWorking Spaces a try, and see how shared spaces can help you to dominate in your industry!