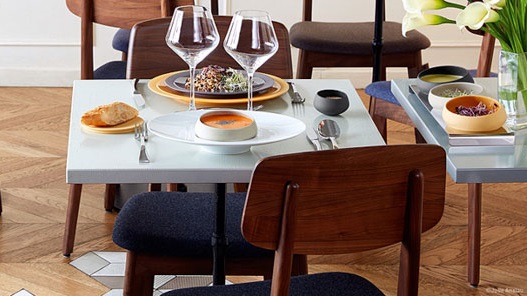 Hussh . . . The Secret is Out
Exclusive invitations to shop directly from wholesaler warehouses and save up to 95% off retail prices.
The secret to huge savings by shopping directly with Australia's biggest wholesalers is Hussh! 
Each week Hussh members are invited to the warehouses of some of Australia's leading wholesalers, bypassing retailers and going straight to the source for a unique and exclusive shopping experience and savings of 40-95% off retail prices!
Hussh
works with some of Australia's biggest wholesalers and brands in fashion, tech, kids, beauty, homewares, sports goods, furniture and more. With the buying power of over 300,000 members, Hussh negotiates the highest discounts and promises members that if they take the time to travel to a sale it will be worthwhile and offer real value for money.
Be in the know about Australia's best bargains with HUSSH, Australia's No. 1 website for genuine discount warehouse sales.
Join Hussh to receive exclusive member-only invites to secret sales events at

hussh.com.au

.
This weekend there are five warehouse sales exclusively offering Hussh members up to 95% off retail price in Melbourne and Sydney. The brands range in homewares, shoes and fashion for women, men & kids.
This Week's Sales: 8th November to 11th November 
Boutique European Homewares and Giftware at genuine warehouse sale prices!
High-end doesn't need to be high-spend with up to 85% off a stunning range of imported cutlery, glassware, porcelain bowls, serving trays and more.
Thursday

8
th
–

Saturday

10
th
November - VIC
Marcus B – Shop shoes directly from the maker. 
Renowned shoe manufacturer for some of Australia's best household fashion brands, Marcus B has up to 80% off summer samples and a range of casual footwear exclusive to Hussh members for two days only
Friday

9
th
–

Saturday

10
th
November - VIC
Australia's cheapest fashion clearance centre! Everything $1 - $5* Some exclusions apply. 
If spending money on clothing is not your thing, Dandenong's largest fashion clearance centre has all kids, men's clearance fashion for just $1-$5. You can't beat that!
Friday

9
th
–

Saturday

10
th
November - VIC
Sandler – Up to 80% off
Sandler are opening their warehouse exclusively to Hussh members

this Saturday

with great deals on fashionable leather boots, heels, flats, sneakers and more. 
Saturday

10
th
November - NSW
UPCOMING SNEAK PEEKS
Locally made, affordable furniture built to last
Having been making beds and furniture in Melbourne for some of Australia's largest hotel brands, Luxe Direct is offering high quality, locally made furniture directly to Hussh members for up to 70% off their range.
Friday 16th - Sunday 18th November

- VIC
A candy store for accessory lovers! 
Barcs Accessories have been making fashionable jewellery, bags, scarves and sunglasses for some of Australia's most loved fashion brands and for two days only Hussh members have access to EVERYTHING for just $5 a piece!
Friday 16th  - Saturday 17th November

- NSW
Glick's Furniture Flash Sale!
Glick's furniture is holding a massive sale on premium designer and replica furniture with ridiculous prices to make room for new ranges! Up to 70% off clearance items.
Friday 16th - Sunday 17th November

- NSW
Mint Home
The brainchild of ex-Country Road homewares buyer is clearing their stunning homewares at up to 85% off. Classic Australian style serveware, homewares and Christmas decorations priced perfectly.
Friday 16th - Saturday 17th November

- VIC