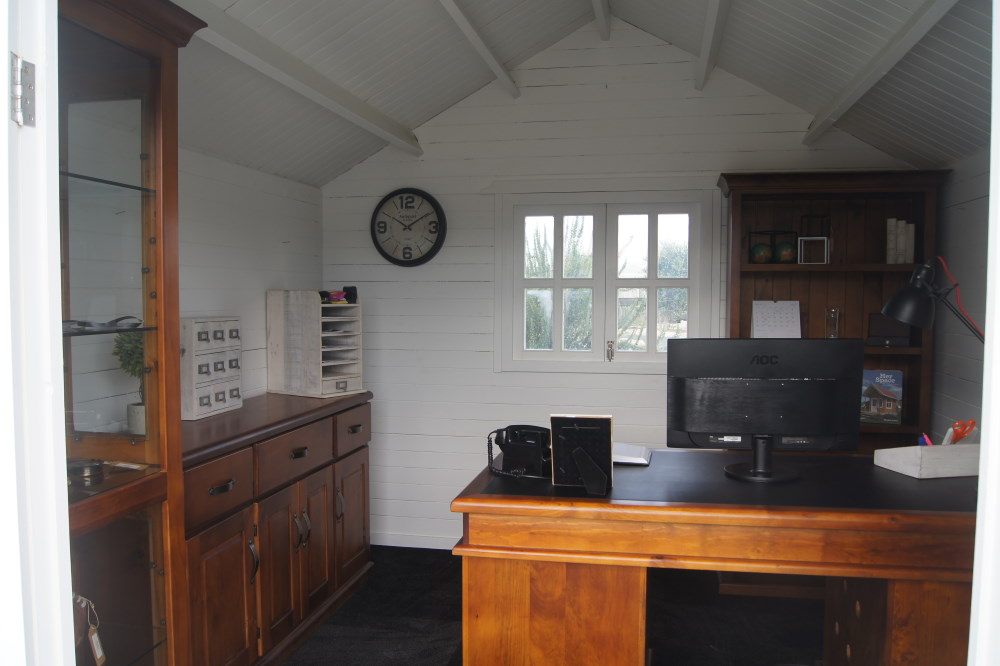 The idea of working from home has taken on a new meaning for many at present and SheShedz has experienced a surge in demand for its sheds and cabins as a result.
"We have experienced a 57 percent increase in enquiries over the past month," says Gemma Brewerton, co-owner of SheShedz. "Customers are saying that they are looking at options with a more long-term view of working from home in the coming months. They are looking for something that they can use for an office base, with the option of changing it to a teenage space if they don't need it for an office in the future.
"In our current situation, a lot of people will be setting up temporary work stations or working from the kitchen or dining table. We are predicting that they will soon get very tired of clearing away their work or getting it messed up by other members of the household. The idea of having a separate place to go where they can concentrate is very appealing."
Gemma says that people are looking for something that's quick to build, isn't a huge outlay of funds, and doesn't require a council permit in most states*. With SheShedz they see multiple uses the sheds can transition into at a later date if the need to work from home changes.
SheShedz make it easy to buy and set up your own shed. Sheds come with a video, instruction booklet and customer support via phone or email.
At a standard, competitive price of $6200, SheShedz compare favourably with other similar products.
Maintenance and after-sales support is easier with SheShedz as they are able to provide spare parts and advice if needed.
SheShedz suit a very wide range of uses from a home office to a storage space to a space of your own to enjoy being creative. The specialised wooden cabins are made to a high quality and to withstand Australian conditions, and can easily be lined for sleep outs, cabins or to create an extra room at the holiday home.
Gemma says that the SheShedz team know that the demands of working from home can be challenging, especially when you're also combining that with a busy family life. "Creating space at home so everyone can work and enjoy some time on their own is important and our sheds and cabins work really well for that," says Gemma.
For more information about SheShedz go to www.sheshedz.com.au