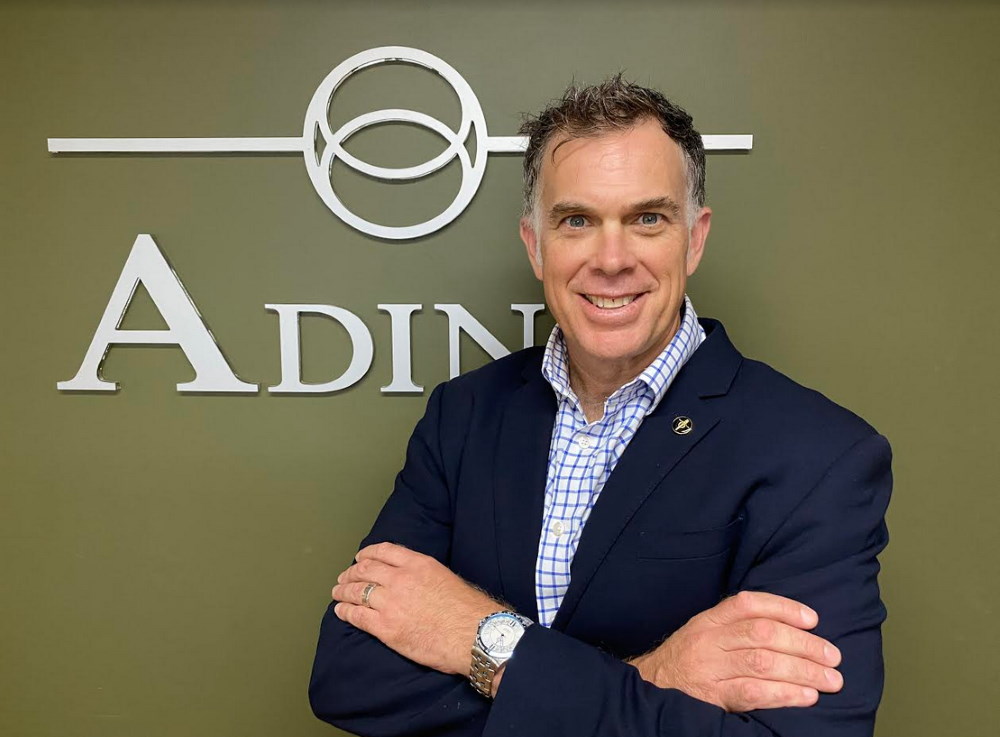 With international manufacturing markets being thrown into uncertainty due to the COVID-19 pandemic, General Manager of Adina Watches, Grant Menzies, believes there has never been a better time to shine a spotlight on the capabilities of Australian businesses than right now. 
As one of the nation's oldest watchmakers, Adina have always been advocates for home-soil manufacturing and with Australian manufacturing employment rates falling by 5.4% over the past year due to a shortage of skills alonei, Mr Menzies believes there lies a golden opportunity for Australia to reconsider foreign outsourcing when the time comes to nurse our economy back to health. 
"It will be a tough few months for Australian small businesses, our Prime Minister has made that clear. However, I think the silver lining in all of this is the need to highlight the importance of creating more Australian jobs and upskilling our workers," says Mr Menzies. 
"Aside from being able to ensure the highest quality, the future of Australian trade skills is one of the reasons why we have kept our manufacturing on home-soil for so long. It would be very easy to have all our components shipped to an assembly house in China, negating the training and employment we provide the community – and that has never resonated stronger than today." 
Mr Menzies says building Adina from the foundation of this ethos is the saving grace that has allowed the brand to ride through multiple financial crises over the decades. 
"My Dad, Bob Menzies, founded Adina back in 1971 and was inspired to do so by the imports that were being brought into the country during the Vietnam War," says Mr Menzies. 
"He would speak with the retailers back then and found out that a lot of soldiers were coming home and selling hundreds of affordable and reliable Japanese watches they had bought overseas with their duty pay checks." 
Mr Menzies says that while their business still battles against the influx of foreign watch brands, more than two thirds of Australian consumers (69.9 per cent) will still opt for Australian-made when given the choiceii. 
"We constantly have customers telling us that they have previously owned a foreign watch, but it doesn't withstand the test of time and meet the rigour of the Australian lifestyle," Mr Menzies says. 
"There are many industries and individuals for which we have crafted an Australian made, practical watch that goes above and beyond, from nursing, to mining and corporate - all are designed with an Aussie mindset. 
"It's the biggest, if not sole reason, why we have held strength over the years; because we are a product that is made for Australians. You would be hard pressed to find a farmer that does not own at least one of our timepieces." 
Mr Menzies says that in these tough times, it's all about helping each other out, and looking for viable solutions that could revive our economy without having to rely so heavily on foreign manufacturing, should a crisis like this ever come around again. 
"The most beautiful part of it all, is the feeling of unity that comes about from Australians doing the hard yards at home to make sure we can all benefit from this beautiful country – Australian made is that feeling personified. 
"It's the feeling you get when you see the Qantas tail at an international airport, or when you see a pair of RM William boots being worn by a wanderluster overseas – Australian made reflects pride in who we are, our unique heritage and how far we've come." 
About Adina Watches:
Adina was founded in 1971 by Australian watchmaker and current managing director Robert 'Bob' Menzies. A determined businessman, Bob had a dream to create a watch capable of withstanding the adversity of the Australian lifestyle. 
In a small storeroom in his family home, he designed and crafted each watch by hand, through an ever-fixed eyeglass, using internationally sourced, premium components and advanced technology. 
This attention to detail and culture of hard work remains at the core of Adina's business today as it remains to be the only company to design and assemble its complete watch collection in Australia. 
Today, Adina has grown from one dedicated man to a staff of twenty, including Bob's son Grant, building the craft of quality Australian watchmaking throughout generations. Each year Adina produces over 40,000 artisan watches from its Brisbane factory, available in over 300 retail outlets across the country. 
Adina remains a company founded on integrity and dependability and continues to set the standard in design and technological innovation, while remaining true to its Australian roots. 
i Australian Manufacturing in 2019 Local and Global Opportunities. (2019, May). Retrieved March 2020, from https://cdn.aigroup.com.au/Economic_Indicators/Economic_Outlook/Australian_Manufacturing_in_2019.pdf 
ii Campaign, T. A. M. (n.d.). New Research Says Consumers Want Aussie Made. Retrieved from https://www.australianmade.com.au/latest-news/2017/new-research-says-consumers-want-aussie-made/