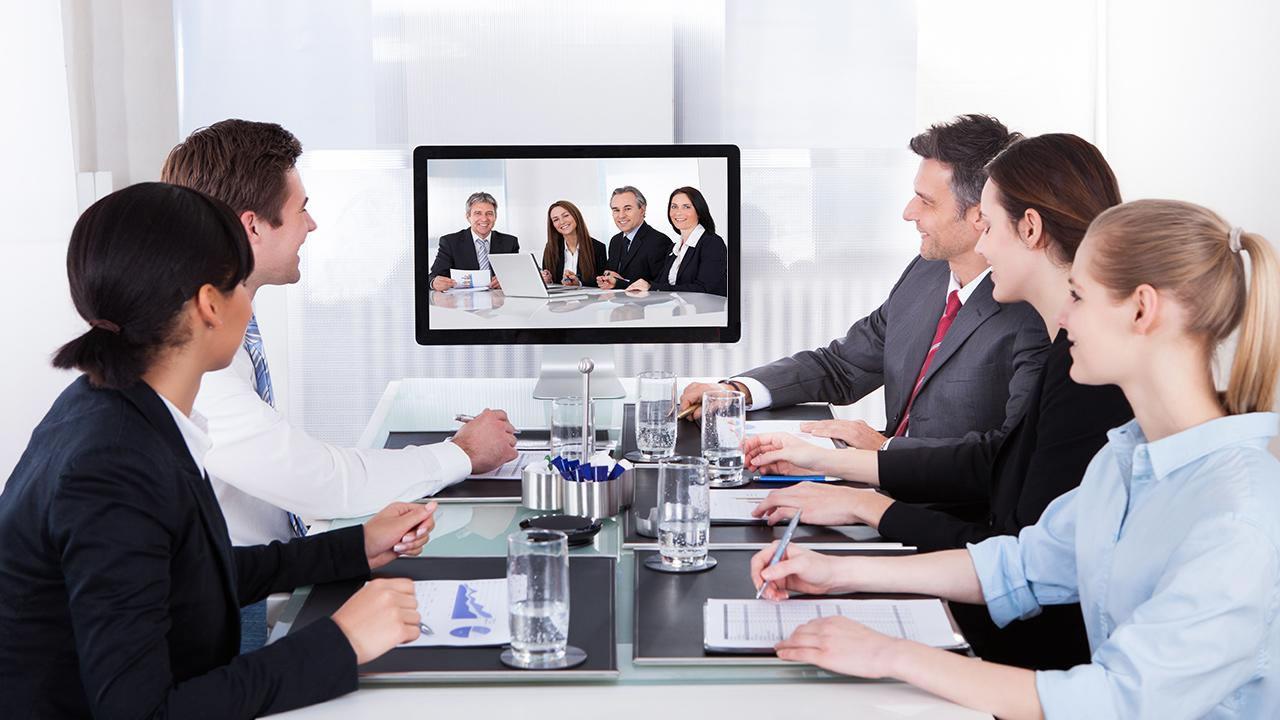 Although video conferences are now the norm, they have certainly been something that many have struggled with, particularly those used to face-to-face discussions. This hasn't been helped by the lack of formal training that the pandemic has afforded us, which means that many who are frequently engaging with video conferencing calls aren't exactly sure what they're doing a lot of the time. Although this lack of knowledge can sometimes be harmless, it also has the potential to waste a lot of people's valuable time, particularly when the issue could have been easily avoided in the first place. To give you a hand, in this article we take a look at the dos and don'ts of video conferencing to help you get up to speed with remote meetings.
Make sure you've taken the time set up properly
Just like you would at work, when you're creating a space for video conferencing, you should make sure that the area is neat, tidy and free of distractions. Typically, video conference systems in Melbourne aren't elaborate enough to consume your entire workspace, so you won't need a great deal of space, but ensuring that the area isn't filled with little unnecessary bits and pieces in important to ensuring that you can not only organise the things you need better (such as notebooks and other stationery), but also to guarantee that your attention doesn't dissipate during key moments of the conference call. Also make sure that this space is in an area that is private – you don't want housemates or family making noise or walking through at the wrong moment, as this will not only look incredibly unprofessional, but might make you miss out on some key details. Setting up just doesn't mean your space, however – you should be paying close attention to how you're dressed. For example, if you have a meeting at 9am, the worst possible thing you could do is to wake up at 8:55, turn your laptop on and start the meeting in your pyjamas with scraggly hair
Understanding the software itself
If you're nervous about your video call – particularly if its your first one – a good way to ensure you're familiar with the conferencing software you use – whether it be something like Skype, Zoom or Google Hangouts – is to make sure you have a firm understanding of it beforehand. This might mean going into the application and having a look around so that you need to see where the various options are. It's also very handy to make sure that your internet connection is nice and stable before the all itself – this way you won't have to scramble to make everything work at the last minute and potentially miss out on half of the video conference meeting! After you get familiar with how to turn audio on and off, you can make sure that you always mute your side of the call if you aren't speaking. This has the huge advantage of not interfering with other people when they talk, especially when unexpected things are noisy on your end (and it happens).
Making your conference call count
With all the above things in mind, perhaps the most important thing is to ensure that whoever is talking has your attention in full. Staying attentive will mean not only are you not wasting everyone's time, but you'll be able to make the most of what's presented. Some of this is related to common courtesy – if someone is talking, listen! If you're looking at the TV in the background and half-listening, that'll cause a problem. Just consider how you'd like others to respond to you in a similar circumstance.