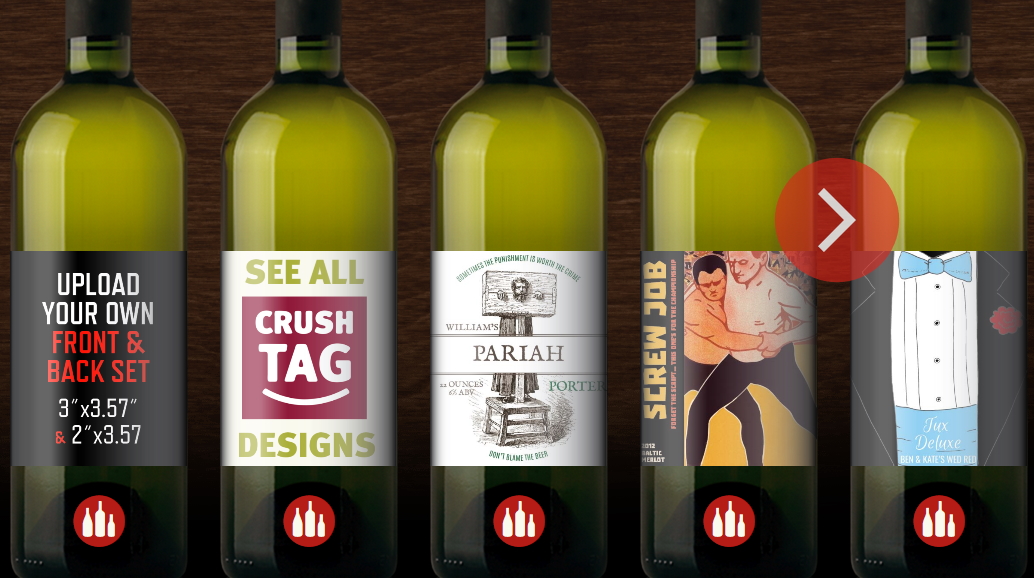 The Wine Industry consists of a number of brands that people like to choose for themselves or to gift wine bottles to their friends. But choosing the right brand becomes difficult due to the variety of wine brands. Therefore, marketers greatly depend on making labels that are attractive, unique, and catchy. To fight the competition for a good wine label, designers are required. These designers know how to create a wine label to attract customers. Creating wine labels is not easy because it requires professionally skilled label designers, Grogtag allows you to make custom wine labels by starting with professionally designed wine label templates and then personalizing them. This custom wine label designer has a rich experience of understanding the needs of the design you desire.
Quality Custom Wine Labels-

If you really wish to have an attractive wine label, choose from the professional designs of this designing company, make it personalized by uploading a photo or adding a text. Therefore, to give your brand a personalized label, hire these designers to upgrade your wine. Their labels are in the sticker form to ensure that they could be put on any surface, whether glass or metal.
Label Templates-

If you're a new peer, this designer provides a selection of products that were made with home wine, beer make, and mead in mind. They offer a pair of labels for the front and the backside of the wine bottle that could be personalized. They also come up with templates of different bottle shapes. You only need to buy the design you like, make it personalized, print and you are done.
Repositionable Wine Labels-

All their labels are printed digitally on a commercial printing press. Their labels are reusable means they can be peeled off and restick again. Their labels are coasters print and can reach you within three days from your order placed.
Professional Wedding Wine Labels-

These

designers are very good at creating wine label designs that are most suitable for weddings, labels for personal gifts to impress the guests. These designers use great colors and styles to make the selection of designs more flexible. Therefore, to create wine labels quickly, use their professionally designed templates. Using their templates will help you to upload photos, swap color, edit text, and ensure that you get a good quality of custom label for your wine bottle. They provide free designing for customized wine labels.
A Wrap Up-

When a customer shops for a bottle of beer or wine, it becomes difficult for him to choose amongst various brands. He goes through a sample check process and then decides, which one to buy. The price also matters a lot. But we cannot deny the fact that buyers get fooled by looking at the label of the wine bottle. Most of the research has proved that a customer picks up a wine bottle that has an attractive label design. A design that is catchy. So, if you are a winemaker, make sure to create a label that is professionally designed to face the competition. Therefore, hire only an experienced designer, who can work as per your guidelines.