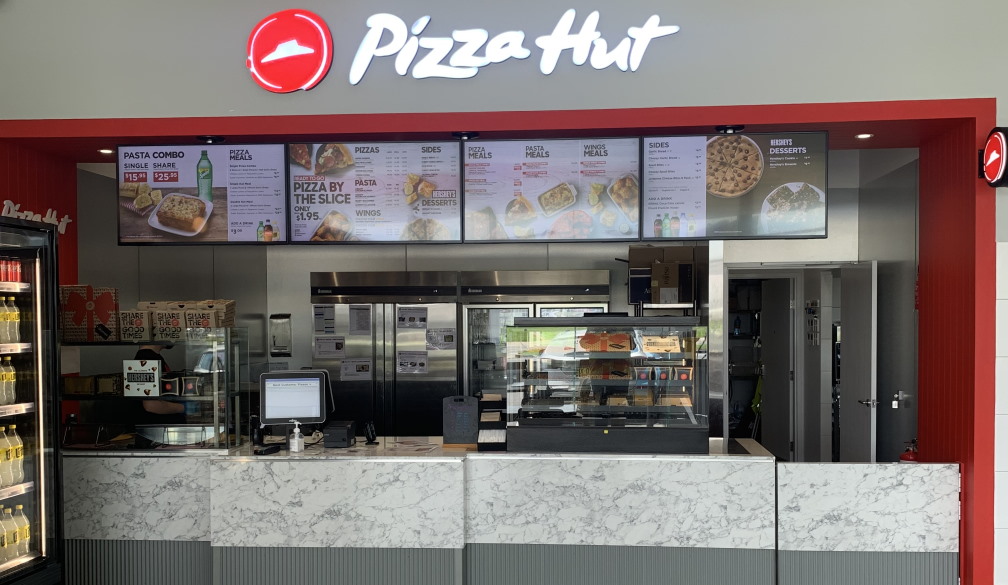 FRANdata congratulates Pizza Hut Australia on being recognised as a high performing brand through the Australian Franchise Rating Scale™, the first franchise system to achieve this honour in 2021.
Ratings are allocated after an independent and fact-based assessment across seven key categories.
In achieving this very strong (4 star) rating, the franchise system was able to demonstrate a very high level of transparency and a very high level of franchise performance.
FRANdata's Australian CEO, Darryn McAuliffe, commented "This strong rating reflects the ongoing achievements of Pizza Hut Australia in what really has been, and continues to be, a remarkable transformation. Over the last few years there has been a heavy investment in refreshing the brand, improving systems, improving the customer experience and building the engagement of their franchisees. These strategic initiatives are all now paying dividends with current data and trends pointing to an ongoing improvement over the coming years".
Pizza Hut Australia CEO Phil Reed said "We are extremely pleased to receive such a high rating from FRANData - having a 4* rating proves that Pizza Hut Australia is working closely with its Franchisees to continuously improve business processes and experience. This is part and parcel of our wider transformation strategy, which is led by our investment partner, Allegro Funds. Our combined aim is to return Pizza Hut Australia back to its number one position through strategic transformation, finding value in areas previously untouched."
Allegro Funds, a private equity firm which specialises in turnaround and transformation, acquired the Australian Master Franchise rights for Pizza Hut Australia in 2016 to drive transformational growth and a closer and improved Franchisee relationship was a high priority and the latest results reflect that. 
McAuliffe went on to say he expected heightened interest in Pizza Hut Australia from the lending community given the franchise system is also making available comprehensive Bank Credit and Franchise Underwriting reports to lenders".
Rating assessment outcomes from the Australian Franchise Rating Scale™ are being delivered now to participating franchise systems and recorded The Australian Franchise Registry™.
FRANdata Australia is Australia's leading franchise business intelligence and information advisory business.  
About Pizza Hut Australia 
Pizza Hut is the largest pizza chain in the world with more than 12,000 Pizza Hut Restaurants and Delivery Units operating worldwide. Approximately 270 stores are located in Australia.
About Allegro
Founded in 2004 by Chester Moynihan and Adrian Loader, Allegro is Australia's most-awarded team in the transformation investing space. They have one of the largest private equity teams on the ground and their track record demonstrates that they successfully partner with management teams and other stakeholders to create value in a business regardless of how that business may be performing. Allegro Funds has been working with Pizza Hut Australia for four years and has been integral to the growth and revitalisation of the brand.