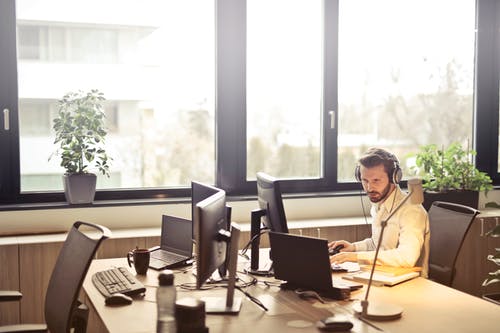 Creativity comes about in various ways. It could be one individual, a small group, or a larger firm that takes part in the creative process. It's confusing if you don't know what to look for within each creative entity. It helps to know when you're set on hiring a specific creative to design a project. Here are the differences between a creative agency and a production company.
Creative Agencies
Today, there are tons of creative agencies taking on projects all the way from the small guy to the big corporation. New advanced software allows friends to combine their skills in design, display, or print, to launch a website seeking clients. Creative agencies often carve out a niche and stick to what they're good at.
The range is endless, but most include advertising and creating projects for commercial television, celebrities, or online e-commerce brands. Creative agencies are hands-on, often helping a business find its voice or solve issues with its brand. One example is Next Thursday Advertising Agency. These talented agencies are behind some of the biggest brand names on the market. They give a corporation the big picture and help define strategies that can push their brand forward.
Production Companies
A production company has the equipment to help bring a creative agency's project alive. They often find locations, have a crew ready, create schedules and budgets. They take each client through various steps until their project or film is done. This includes pre-production, production, and post-production. Production companies also help with building large sets for television series. This is a major job and takes a lot of people to pull it off. They often handle the transportation of equipment out of the country or to another area. Most of these companies work in the film and television industry. Production companies assist studios in getting the film made within budget. The main staff members include the production manager, producer, writer, CGI art or editor. An individual can be a production company by choosing to create their own project under a Limited Liability Company they own.
Skills
Creative agencies have people on board who turn a bland-looking logo into a dynamic powerhouse on the market. It's the creative and out-of-the-box type of thinking most agencies look for in their staff. Some have a strong concentration in art design, strategy management, or digital marketing. They often rely on people who understand social media and are good at creating impressive ad campaigns. Personalities are intense and free-flowing with ideas within a creative agency. It's good to have strong leadership and a motivator who can create anything out of nothing. It also helps to have effective people skills to bring clients in the door, and show them what you can do for their business.
Those working for a production company are hands-on with editing equipment, expensive top-of-the-line cameras, and understanding schedules to break a project into phases. The skillset entails planning and budgeting a project at or under cost for the client. Leadership plays a big role in a production company. It tasks the production manager with hiring crews, evaluating their skills, and placing them on projects that fit their abilities. Those working in production companies face long hours of work. One may work in another country or within a small town. The hours to get a film shoot right can go on for 12 to 14 hours a day. Administrators of the business need to understand contracting and working with celebrities. This can turn into a massive job quickly as some production companies can employ over 100 crew members for one project.
Why do I need to know the difference?
Once you understand the difference between a creative agency and a production company, you'll know who to hire. You'll also find out fast if you've overstepped the line asking a creative agency to do tasks more suited for a production company. Take the time to research each type of business. Remember, a creative agency and a production company can range from small to large. The sole entrepreneur may have a huge following for their creative skills when working for small businesses or mid-size companies. It's possible one person can be their own production company. Instead of having a crew on payroll, they'll hire independent contractors skilled in each job set. This can include lighting, camera, script development, editing, sound, and talent liaison.
How to find jobs
Use the internet to find work within a creative agency or production company. Most open positions are posted, but word of mouth can often get you hired. You can also create a website displaying your skills. This is often stronger than the basic resume. Join forums and try to meet people who work for creative agencies or production companies. Many people have started channels telling viewers how to get jobs and what to expect. Read trade magazines to learn what companies are looking for and what they're paying. Do research about salary offers, and always know what you're worth.
These are the differences between a creative agency and a production company. Understand that a creative agency is strategists who know how to revise a business brand for success. They are intense thinkers who see the larger picture at play when giving a corporation a fresh look. Agencies or studios hire production companies for planning and using the equipment to make a film. They often take on projects and break them down into three production phases. They create budgets, schedule, and edit the end project. When you decide to hire a company, know what you want the agency to do versus the production company. This makes life easier so you don't overpay for not getting what you expect from either business. Knowing the difference between these two businesses helps you make better hiring decisions. If you want to get hired within a creative agency or production company, search online, join forums, view channels or try to meet people employed with these businesses.