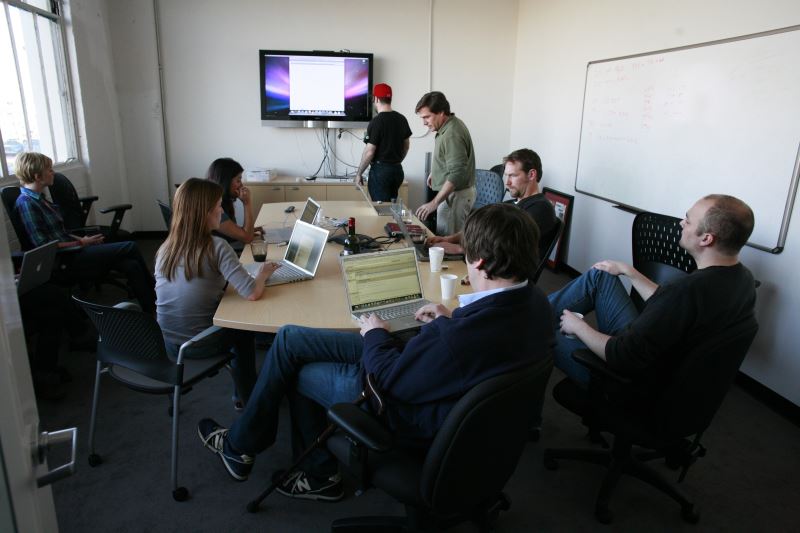 Your employees are the lifeblood of your organization. No matter how great you think your company is, without the right talents to keep your business up and running, all your efforts to rise above the competition are futile. That is why it is crucial to implement employee retention strategies in your workplace.
Do not wait for a valuable employee to leave your company before you find out why he had to leave. To win the employee retention battle, it is important that you identify and address all the issues within your organization that cause your valuable employees to walk out the door. Apart from this, carefully planned gifts for employees are a great way to boost their morale and motivate them to give their best for the company.

Here are some employee retention strategies from HR Coach that will help you keep your employees working for you:
Do not hire quitters
When someone applies for a job, you do not only look at their resume to see how experienced they are. By looking at their work experience, you can easily gauge if you are talking to a quitter or not. If a prospective employee has worked for several companies in a matter of months, you can say he is a quitter. You know what happens when you hire a quitter. During the hiring process, check the job applicant's track record to see how long he had stayed in his previous jobs. If you sense that he has a habit of jumping from one job to another, that should serve as a red flag to you.
Offer a competitive salary
Did you know that most employees quit their jobs because of low salary? While it is not always about the money, employees are motivated to work when their jobs give them a sense of financial stability. That is why if you want to improve employee retention in your company, make sure that you are paying your employees well. In many cases, employees who are not very happy with their jobs still choose to stick around because of money and other benefits, including health care and insurance. If you are losing many of your employees despite the positive work environment in your workplace, then you may need to revisit your compensation packages and see if what you offer your employees is akin to other businesses in your niche.
Ensure that your managers act as leaders, not bosses
If there is one thing that sets leaders apart from bosses, it's the fact that employees follow leaders while they leave bosses. One of the major reasons why employees leave a company is their poor relationship with their managers. In fact, most employees who say they hate their companies do not really hate their companies but their managers. This is exactly why it is important that you keep an eye on your department heads. In many cases, managers who act like bosses and not leaders are the culprits behind a toxic workplace. When training your managers with the technicalities of their positions, it helps including some soft skills too that include how they can motivate their employees or how they can build a strong relationship with them.
Be transparent at all times
One key to creating a positive work environment for your employees is by keeping your communication lines open all the time. When you are transparent with your employees, they will feel that they are important to your company and that their thoughts matter. You may conduct regular meetings with your employees to discuss with them issues that concern the company. As you do, make sure that you let them speak their minds, offer ideas, and ask questions. This will not only make them feel that their input is important to you but will also create a sense of community in your company.
Further your employees' education
Do you have an ongoing education program for your employees? Employee development is not all about promotions. It is also about allowing your people to acquire new skills and technologies and pursue higher education. When you further their education and provide clear paths to the advancement of their careers, you make your employees feel more invested in the company. This will also give them the impression that their knowledge and skills are a crucial part of the success of your business and that their contributions to the company matter to you. If you want your organization to be strong, you need to consider learning not as an afterthought but as a crucial aspect of your organizational growth. Your employees are also likely to see your commitment to providing trainings and ongoing education as an investment in the value they can offer to your company, hence a compelling reason for them to stay.