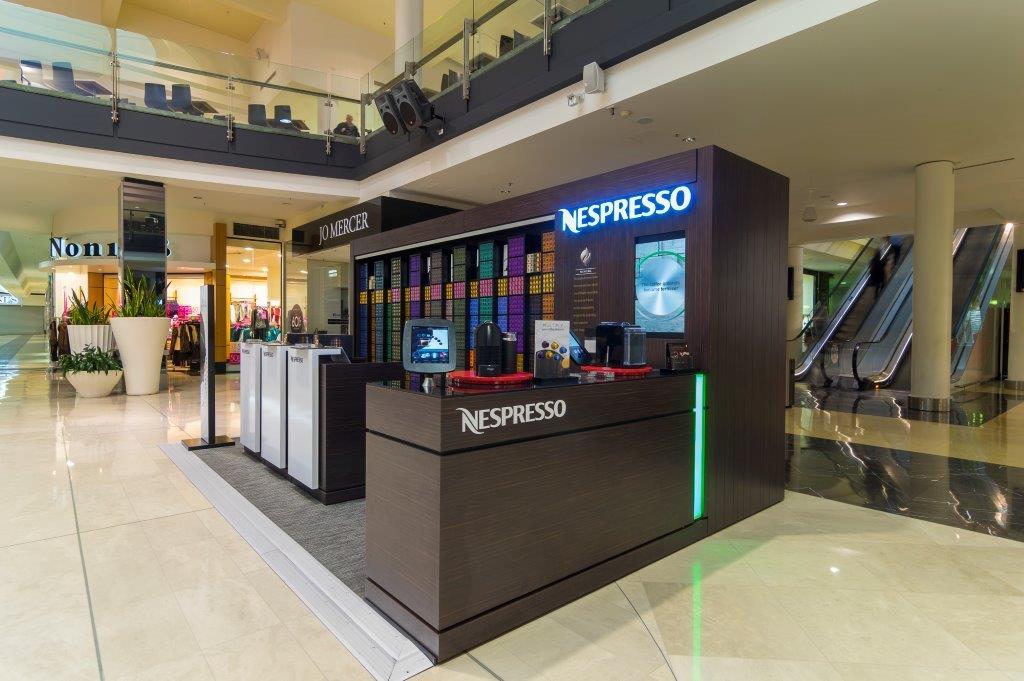 NESPRESSO "POPS UP" IN BROADWAY


New Pop-Up Boutique Launches in Broadway To Surprise and Delight Customers


Sydney, AUSTRALIA – March 2019 – Always looking for new ways to surprise and delight its customers, Nespresso is bringing a new Pop-Up Boutique to Broadway Shopping Centre, opening to the public on Wednesday 20th March.
We know that there is a strong appetite for high-quality coffee in Sydney's CBD and Nespresso is now giving customers more choice and flexibility in where they purchase their favourite Nespresso blends, keeping ease and satisfaction at the heart of the customer experience.
The new Nespresso Pop-Up Boutique in Broadway Shopping Centre will offer customers and local coffee lovers complimentary coffee tastings, and the opportunity to learn more about the bean to cup journey of both the Original and VERTUO Nespresso blends. Customers will also be able to drop-off their used capsules at the Pop-Up Boutique, to be recycled.
Sydney-siders are increasingly interested in knowing more about the products they invest in. Local research* found that coffee drinkers living in NSW are more interested in understanding where their coffee comes from than those from other states. Nespresso works with over 100,000 farmers, in 13 countries, to produce sustainable coffee and offer support through the Nespresso AAA Sustainable Quality™ Program. Customers living in the local area can discover more about this program by speaking with one of the coffee specialists at the new Pop Up Boutique.
General Manager Nespresso Australia & Oceania, Loïc Réthoré comments, "After the successful opening of our flagship Boutique in the heart of Sydney's CBD late last year, we noticed an increasing demand for accessibility to more Nespresso Boutiques. Choosing another central location such as Broadway Shopping Centre is one of the ways Nespresso showcases its ongoing commitment to customer satisfaction."
The Nespresso Pop-Up Boutique will open in Broadway Shopping Centre on Wednesday 20th March, and will be located on Ground Floor, 1 Bay Street, Ultimo, NSW, 2007
*Nespresso Coffee Compendium research conducted across Australia by YouGov in 2018 on 1,019 adult participants